"Saade Laane Suche Jeonea De
Saade Mirje Ranjhe Jamde Nahi"
This Sidhu Moosewala song unintentionally explains how 'Jatt Jeona Morh' had established itself as a blockbuster film in the history of Punjabi cinema.
Not many of you might be knowing but actually the biopic on 'Jeona Morh' only got a start when makers scrapped a film based on the tale of Ranjha. (Read Heer Ranjha)
Well, 'Jatt Jeona Morh' – the evergreen cult classic has completed 30 years of its release. So, it's time to revisit the big hit of the 90s and we got in touch with various people associated with the film to know some interesting behind the scenes stories in the execution of the film. Also Read : 5 Sidhu Moosewala Films You Should Know About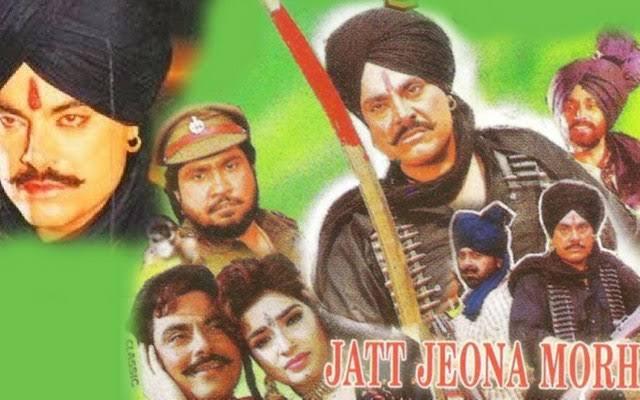 Directed by Ravinder Ravi, this film was produced by Rupinder Singh Gill (Guggu Gill's brother) and Iqbal Singh Dhillon.
The film had starred Guggu Gill, Manjit Kular, Surinder Shinda, Mohd Sadiq, Neena Sidhu, Parminder Sandhu, Daljit Kaur Rahi, Jaspal Dhillon, Prabhsharan Kaur, Harmel Patwari, Thakur Tapasvi, Harinder Gill, Browny, Harjeet Bhullar, Dhira Maan, Anil Sanouri, Jaswinder Jassi, Surinder Sharma and Gurkirtan in pivotal roles while Rupinder Singh Gill and Surjit Bindrakhia did the cameo. Also Read : The Pakistani Legend Who Inspired Punjabi Actors Yograj Singh and Guggu Gill!
While talking exclusively to GhaintPunjab, director Ravinder Ravi revealed that it was during the shooting of 'Dil Da Mamla', they launched the film 'Heer Ranjha' with Hans Raj Hans and Amar Noorie. "While I was all set to work on the film, Rupinder Gill bhaaji called me to stop working on the film, as he wanted to start the film on 'Jatt Jeona Morh'. He had just visited Mata Naina Devi and got to know more about Jeona Morh from there. He decided to make the film based on Jeona Morh. Within a month we had started working on Jatt Jeona Morh".
BHUSHAN MADAAN, CO-PRODUCER OF THE FILM ON THE CASTING PROCESS
"Guggu Gill was always meant to play the titular role. Though, our team had approached Manjit Kular initially for another film but it could not work out but she readily agreed to work on 'Jatt Jeona Morh'. She is such an amazing artist".
Reminiscing good old memories while working with her, Bhushan furthermore added, "At times when we had no choreographer around, she would take up the job. The team had worked with Surinder Shinda and Mohd Sadiq earlier so they too joined in. While Shamsher Sandhu had recommended the name of Parminder Sandhu for the role of Dogar's wife. We had picked Gurkirtan (Dogar)from Chandigarh theatre circle. He was initially doing our film 'Lalkara Jatti Da' but we realised he deserves a big part. His role in 'Lalkara Jatti Da' was scrapped and 'Jatt Jeona Morh' turned out to be his debut Punjabi film. In fact, he brought in some other artists for the film including Neena Sidhu." Also Read : Do You Know Shivendra Mahal Had Replaced Guggu Gill In Jatt Yodhey!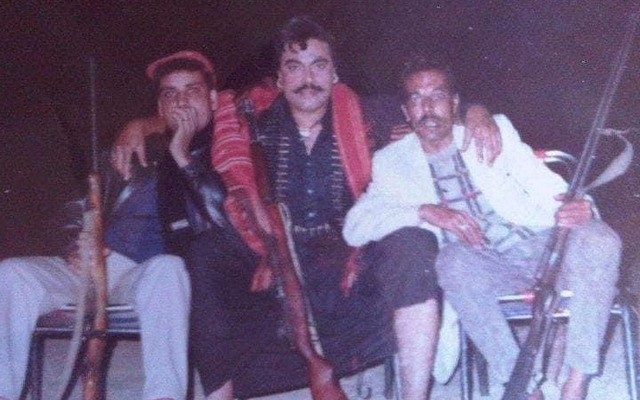 It was rumoured that Yograj Singh was to do the antagonist role of Dogar but then Gurkirtan replaced him. What was the reason?
Yograj ji is an outspoken person but get cool at the same time. He was being considered but the role was opposite from his usual image. The character of the villain was coward in the film, something which would have not suited him. Also Read : When Guggu Gill And Yograj Singh Came Together For 'Vairi' Despite Their Feud!
It was also believed that Yograj was not taken due to the ongoing cold war between Guggu Gill and him. Is it so?
The director of the film, Ravinder Ravi states, "There was some sort of misunderstanding, but not as big as made out to be. Also, only Gurkirtan ji was suitable for the part".
IQBAL DHILLON, PRODUCER OF THE FILM ON IT'S SUCCESS
Back then the script was often being written on the sets (some Punjabi film writers still continue the practice). This was happening in the Hindi Cinema also. Was it also practised on the sets of such a grand Punjabi Film?
As per Iqbal Singh Dhillon, had they not prepared a full script, they would have not started the shoot. "The end product suffers without a proper script. I don't know about others, but we only start working on a film when we have script in hand", he said.
Talking about the success of the film Iqbal reminiscing the memories had shared how the film had broken the records of previous films. "If numbers are adjusted keeping the prints to ticket price of current times overall collection will be 100 crores. It was far ahead of many Punjabi films of that era in terms of box office collection".
Not to forget the influence of the success of the film that the leading lady Manjit Kular had experienced which taken her by surprise.
Remembering the good old days she had revealed that after shooting for the film she came back to Mumbai and continued with her film work. It was only after she got numerous Punjabi film offers, she realised the success of the film.
One more fact which she shared may surprise you but even Guggu Gill had no idea about the mass fan following he enjoyed in Pakistan till the time somebody shared a video? (most probably from Pakistan) in which some of his fans were enjoying Jatt Jeona Morh on TV. Also Read : Jatt te Zameen - A Cult Classic That Has Gained Popularity With Punjabi Youth Globally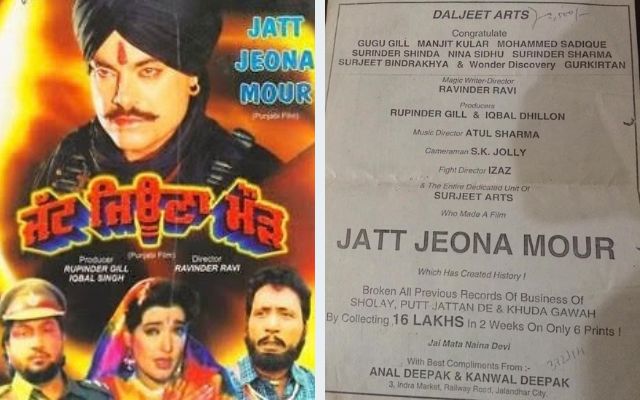 Was 'Jatt Jeona Morh' released in Pakistan?
Yes, it did but not officially!
Actually, a Pakistani fellow managed to smuggle the print to Pakistan and it was screened in a Pakistan Theatre. It managed to do well there also.
While a sequel of the cult film is not possible as story ends with the death of Jeona Morh but don't you think a film can be remade on the same?
Nasir Adeep saab (film writer from Pakistan) who had written old 'Maula Jatt' is soon going to write the story of 'Return of Jatt Jeona Morh' for us. We will soon start working on it". He revealed excitedly as a concluding note.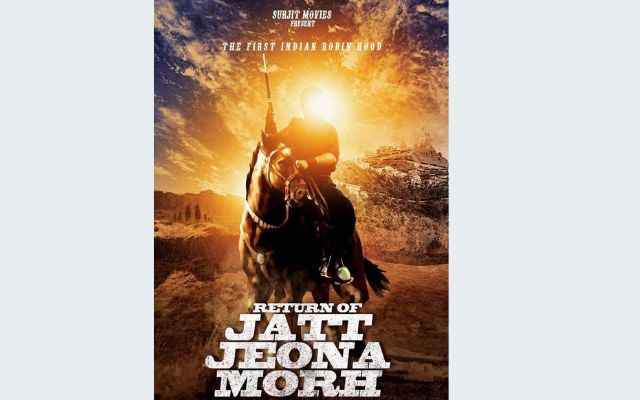 GUGGU GILL ON JATT JEONA MORH:
In one of his interviews, Guggu Gill talking about the preparations for his role had revealed that he had talked to old people to know more about Jeona Morh, listened to Kavishri on his life and read about him.
"Jatt Jeona Morh gave me full satisfaction as an artist. It was my dream role", he had said.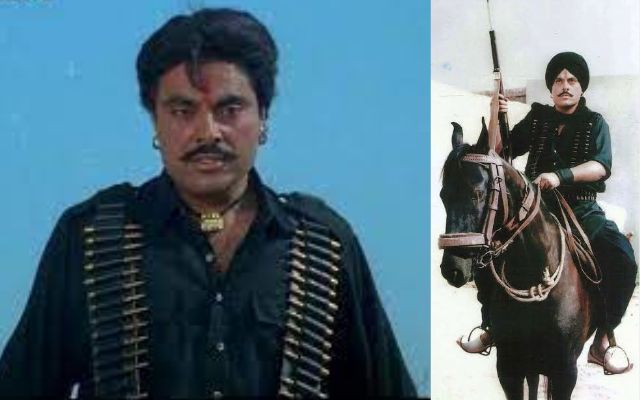 DISTRIBUTOR KANWAR INDER SINGH ON JATT JEONA MORH:
We had got the film on minimum guarantee of around nine lacs. Ultimately it did business of over 60 lacs in North territory (which consisted of Punjab, Jammu, Himachal & Haryana). While Film was also a success in Delhi & Rajasthan.
Well, a biopic on Punjab's Robin Hood was a much-needed success at the box office.
'Jatt Jeona Morh' was undoubtedly the biggest hit of 90s, which still continue to leave an impact on Punjabi Film Fans.
TRIVIA:
1.Film had released closed to big Hindi films like 'Khiladi', 'Police Officer', 'Prem Deewane', 'Ek Ladka Ek Ladki', 'Deewana', 'Tehalka' etc.
2.Inspired by the success of this Punjabi film, Hindi film makers too planned the same subject with Sunny Deol which soon shelved.
3.While the film was mainly shot in Rajasthan, some part was shot in Guggu Gill's native village, Mahni Khera, Muktsar, Punjab and climax at Naina Devi, Himachal Pradesh.
4.Since film was long awaited film of the year, someone made a tele film on the same subject and released it on VHS. With over demand of 'Jatt Jeona Morh' VHS telefilm also managed to make profits.
5.Keeping the theatrical business and revenues of the film in mind, film had done business of over crores.
6.DP Arshi who wanted to get in to film production was advised by Director Harinder Gill to first understand the nuances of film making. Thus, he assisted as the production controller of the film and later the duo (Harinder Gill & DP Arshi) made 'Tabaahi'.
7.Singer Surjit Bindrakhia made a special appearance in a song featuring him.
8.It's speculated that apart from Yograj, Shivendra Mahal was also being considered for the film either for Gurkirtan or Surinder Shinda's part.
9.In popular culture, Jatt Jeona Morh was referenced in 'Manje Bistre' and 'Teri Meri Jodi'.
10.Nimrat Khaira and Arjan Dhillon's song 'Tusi Ki Karde Je' set in 90s had a theatre showing 'Jatt Jeona Morh'.
11.Surinder Shinda's album with songs (Kissa) based on Jatt Jeona Morh was a big help in scripting the film.
12.Released in six prints, film went on to release in several districts of Punjab one after the another and celebrated its silver jubilee.
13.Most probably Shivendra Mahal had done the dubbing for Surinder Shinda's character.
14.Punjabi writer Sultana Begam (who had passed away recently) was from Jeona Morh family clan.
15.For the role of British officer, Tom Alter was being considered but finally a Jalandhar based actor Browny Parashar did the role who resembled an English man.
16. According to Bombay trade guide, 'Jatt Jeona Morh' collected 16 lacs from 6 prints in two weeks. It managed to break the records of 'Putt Jattan De', 'Sholay' and 'Khuda Gawah' in Punjab.
---