Three days after the brutal killing of Sidhu Moosewala, a social media post has been going viral from the Facebook profile of Neeraj Bawana NCR. The post has condemned the murder of the singer and vowed to avenge his killing. The strong message in the post reads, "Sidhu Moose Wala was heart, brother. Will give results in two days". The post included the names of Tillu Tajpuria, Koushal Gurgaon gang, and Davinder Bambiha.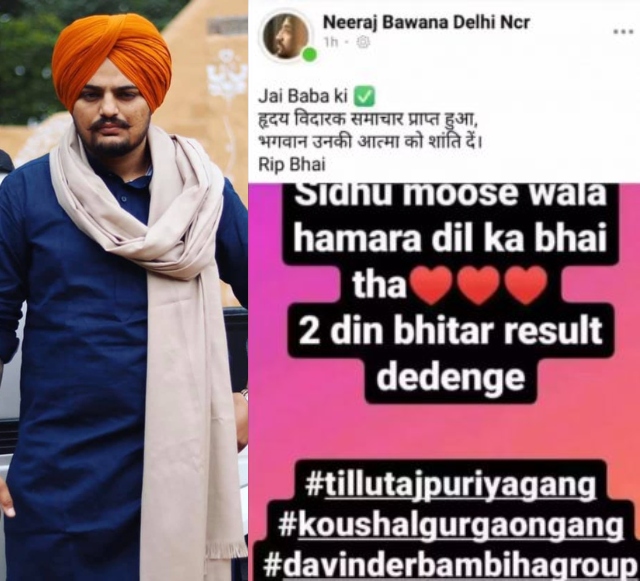 Amidst all the chaos of finding the murderers of Sidhu, this name suddenly cropped up increasing much more in inquisitiveness amongst the general public. Also Read : Kartar Cheema Issues Clarification On His Arrest!
WHO IS NEERAJ BAWANA?
So, Neeraj Bawana is one of the most dreaded gangsters who hails from Bawana village, Delhi NCR. Born into a middle class Jaat family, his real name is Neeraj Sehrawat. His father, Prem Singh is a bus conductor for the Delhi Transport Corporation. His mother's name is Sudesh Kumari and he has an elder brother whose name is Pankaj Sehrawat.
Not good in studies, Neeraj somehow completed his studies till 10th from a private school in his village. Though Neeraj's father wished his son to assist him in their tenting business which they owned but that couldn't happen. Rather, Neeraj would always indulge in fights even on the behalf of his friends. Also Read : Alas! These Hollywood Rappers Wanted To Collaborate With Sidhu Moosewala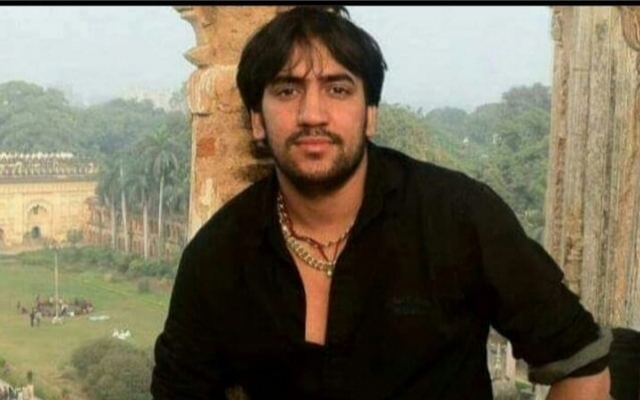 ENCOUNTER WITH THE CRIME WORLD:
It was in his early childhood; he fell prey to drugs and by the time he reached in higher school he was addicted to Opium. Since, he could not afford drugs at such a small age so in order to fulfil his addiction he started burglary, looting and eventually made it to the world of gangsters.
He was arrested in the year 2004 for the first time on the charges of robbery in Haryana and served a jail term for around three months. He was later out on bail. Again, in the year 2015, he was imprisoned for two years in Delhi's Tihar Jail for the possession of arms without a license. Also Read : Meet Sidhu Moosewala's Fiancé Whom He Was To Marry Soon!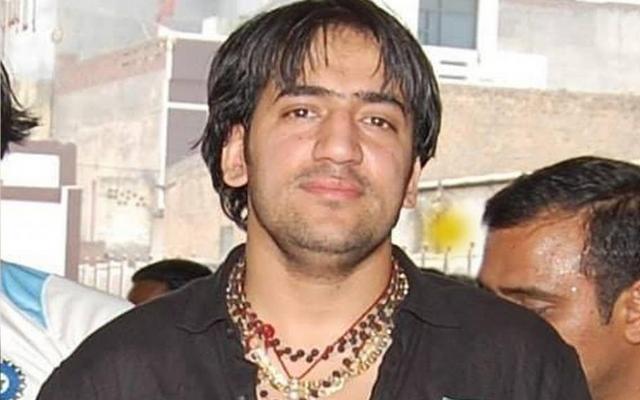 During his stay in Tihar Jail, he came in contact with Fazal-Ur-rahman, close associate of Dawood Ibrahim where he learned several tricks from him. Rahman encouraged him to enter the extortion business by narrating him the stories of Dawood Ibrahim. Also Read : Mankirt Aulakh Receives Death Threats From Vicky Gounder Group
The same year in Mar 2015, his mother and elder brother were arrested at IGI airport for allegedly carrying live cartridges while boarding a flight to Kolkata.
---