Popular Punjabi artist J Hind (who reportedly used to manage Bohemia) recently shared a series of video where he can be seen apologising to Sumeet Singh, Founder and CEO of Saga Music.
What exactly has happened and why did he apologise, read further to know!
Actually, it all started when a few days back J Hind took to his social media handle to share a series of stories alleging Sumeet of imposing fraudulent claims on Bohemia's album 'I Am Icon' which is owned by Geet MP3. Furthermore, he even alleged that he has tried to get in touch with Sumeet and his team to resolve the matter which they feel is outstanding but to no avail. "I will no longer allow Saga to bully any artists any further. Remove your claim now or all releases will be cancelled", he had written. Also Read : Bharti Sharma Sparks New Controversy With Joke Over Beard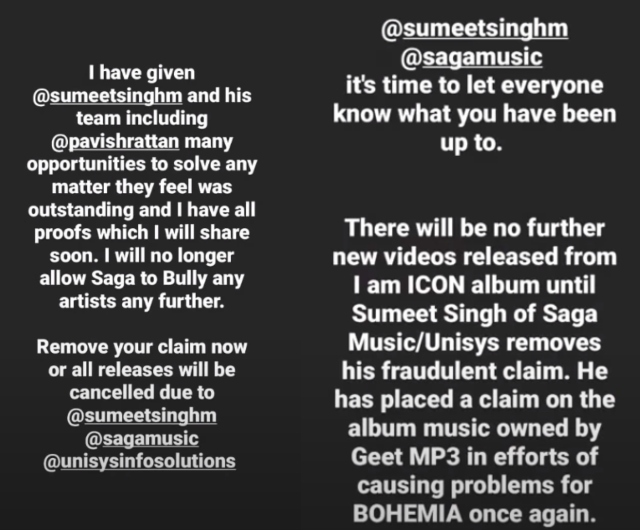 But now after a few days of these allegations, J once again sharing the update on the matter clarified that the matter has now been resolved after a very good discussion and mutual understanding. He went on to apologise publicly of what he may have said or done or may be his post have caused other people to do. He even requested his fans and followers to make up for it if in case anybody has attacked or done anything of that nature. "Sumeet Ji is 50 % partner in Kaali Danali Music who is going to help us take this company to next level. If I have offended you in anyway, I apologise whole heartedly and looking forward to take this company to higher places we have always imagined", he said in the video shared. Also Read : 'Teeji Seat' Model Aakanksha Sareen Gets Hitched! Did You See The Pictures?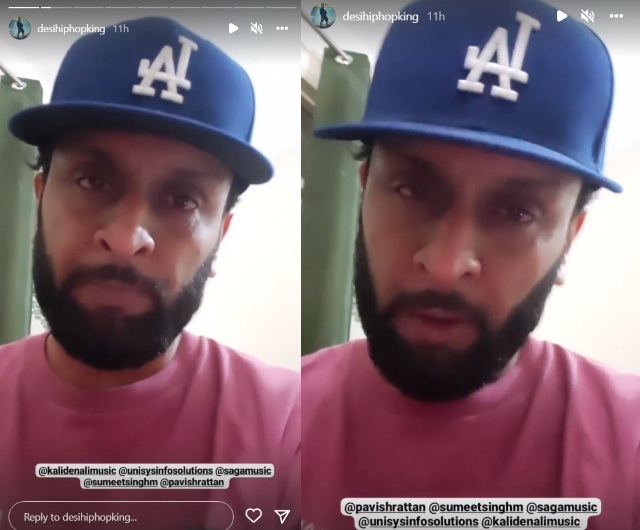 ---