We've seen a lot of Punjabi films being inspired from Bollywood films and some of which are inspired from real lives as well. But we rarely get to listen about a Punjabi film based on a Punjabi theatre play. Isn't that interesting! Well, one such film was 'Chadi Jawani Budhe Nu'.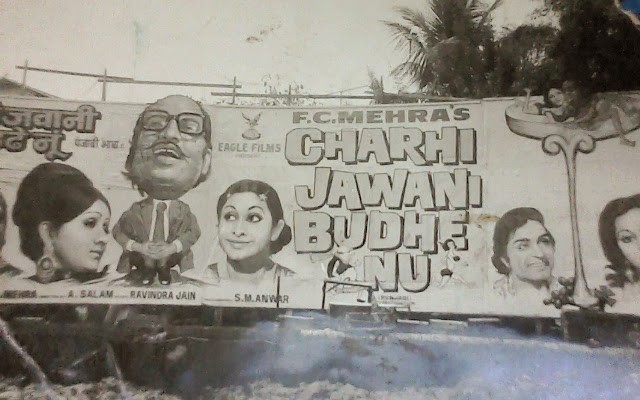 Actually, Sapru House Delhi was known for its Punjabi plays. Back in the day, 'Chadi Jawani Budhe Nu' was also one of the famous Punjabi theatre plays. Also Read : Nishi: The First Female Superstar Of Punjabi Cinema!
At that time, famous Hindi film producer, FC Mehra would often visit Delhi. It was during one of his visits he got to watch this play. Despite being a big Hindi film producer who owned cinemas in Bombay and Delhi, decided to make a Punjabi film based on the same Punjabi play and that too with the same title.
So, the film was released in the year 1976 and produced by FC Mehra. Directed by A Salam, the film had starred BK Sood, Kimti Anand, Dheshi Kamleshwar, Subhash Sethi, Dolly Mehra, Vasundhara, Dolly Walia, and Daman Kaushik with special appearances by Rajendranath, Agha & Katy Mirza. Also Read : When Diljit Dosanjh Had To Suffer Huge Monetary Losses For This Superhit Punjabi Song!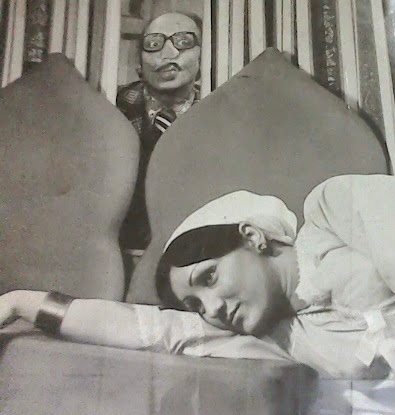 As the title of the film gives a little hint, the story was about a man (BK Sood) who plans to divorce his wife (Dheshi Kamleshwar) in his 40's so that he could marry his mistress (Dolly Walia) to spice up his life. The twist in the story comes when his son (Subhash Sethi) and daughter (Vasundhara) return home after completing their college education and take matter in their hands.
While talking exclusively to GhaintPunjab, actor Kimti Anand who had played the role of Patwari in the film, giving insights had revealed, "Most of the actors including me & BS Sood were from the Delhi theatre circle.Mr FC Mehra had taken some known faces like Rajendranath and Agha for cameos with some changes in the original script of the play. We had shot the film as the play was being performed in Amritsar." Also Read : Do You Know About Dev Kohli, The Sikh Man Behind Many Hit Bollywood Melodies?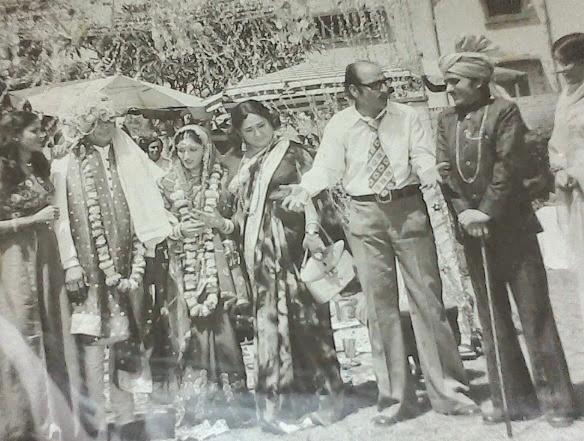 Meanwhile, 'Putt Jattan De' fame director Jagjeet had once said in an interview that 'Chadhi Jawani Budhe Nu' was a trendsetter in a wrong way, as it encouraged several Punjabi filmmakers to include double meaning and vulgar jokes in films. Also Read : The 'Putt Jattan De' Actor Who Left The Industry For A Career In Politics!
The most interesting fact about the film is that a small Punjabi film by a major Hindi film producer had no known actor in it. It was due to the popularity of the play it managed to do well. Besides that film was exempted from tax for reasons best known to the then Govt, which further helped it to become a profitable venture.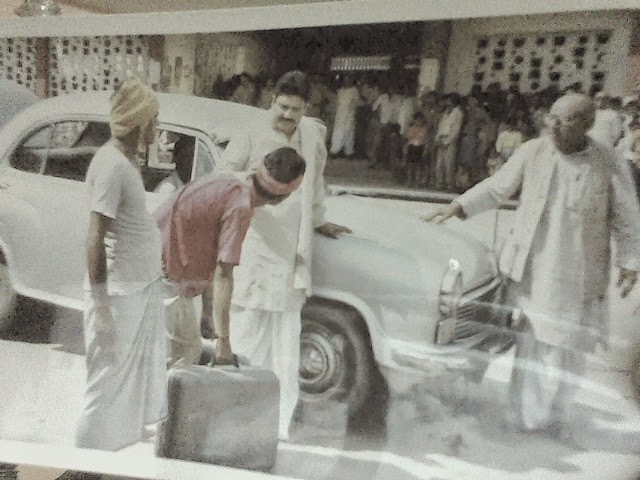 While many of the other Punjabi films with big stars is nowhere to be found on any reputable OTT platform but still out of all the old Punjabi films, 'Chadhi Jawani Budhe Nu' is available on Netflix and that too with a very good print. Also Read : Jimmy Sheirgill's 'Mannat' Was A 'One Of It's Kind' Movie
Back then many believed that play on the same subject was much better than the film, though the film also had its share of moments.
Well you guys, watch for yourself and share your views about the film with us in the comments section.
Trivia :
BK Sood-the Delhi based theatre actor had last worked in Rajkumar Hirani's, Amir Khan starrer PK.He passed away in the year 2016.
Actor Kimti Anand-another Delhi based actor had last worked in Akshay Kumar's, 'Toilet: Ek Prem Katha'.
FC Mehra's son, Umesh Mehra (now a well known Hindi film director) had written the script of the film and also made an appearance in the film.
Actress Rajni Sharma was considered for one of the female leads.
Known as Buxom Beauty, Katy Mirza was a famous model of 'Playboy' magazine. 'Chadhi Jawani Budhe Nu' was her only Punjabi Film in which she did a small cameo.
The film was released in December 1976 among Hindi films like Zindagi, Bullet etc.
Mehar Mittal was considered for one of the roles, years later he got to work in FC Mehra production Sohni Mahiwal (1984).
It's the only Punjabi film for which famous music director Ravinder Jain had composed music for.
(Photo Credits-BK Sood Blog)
---