We all know about the flamboyant and king size life our popular singer turned actor Diljit Dosanjh leads. He is one of the artists who possess one of the most expensive products one can think of. From branded clothes to a charter plane, he has all of it!
Nothing to be surprised about, it is a by product of his sheer hardwork that he has put in over the years in his work which reflects in his break recording projects but do you remember one of the songs which raised the bar for all other Punjabi songs especially for Diljit's turban style?
Before you start scratching your heads, let's tell you, we are talking about none other than Punjabi-Spanish rendition, 'El Sueno' which was released in 2017. No doubt, the song was a surprising hit which made everyone grove and video was all international vibes. But even after such a huge success what if we tell you Diljit accounts this song as his 'total waste of money'! Also Read : Diljit Dosanjh's Savage Comebacks That Left Us Saying 'Ghaint Galbaat'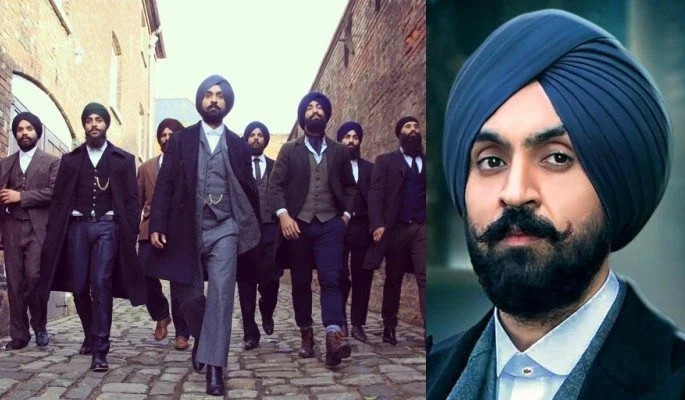 Actually, in an interview, Diljit opened up on big budget music video for this song where he revealed that the high end budget was not required at all. Diljit's overcoat look for the song was inspired from 2013 released British Drama Series, 'Peaky Blinders'. It was only once the shoot started, 'Lover' singer realized that the budget has gone really high and he was like, 'Oh my god, aa main ki kar leya'? Also Read :This Is Why Diljit Dosanjh Doesn't Get Seduced By The Bollywood Bling
So, Diljit feels that in Punjab from a business point of view, one should not spend a lot of money on music videos because it's not worth it. He asserts on the fact that music videos are not purchased and CD's are also not sold. Forget about the royalty! It is only the youtube hits that get you money but still it doesn't account to 'monetary returns' as such. Also Read : Punjabi Munda Vicky Kaushal Lost These Crucial Roles Before Making It Big In B-Town!
Talking about the Spanish rendition, Diljit had shared that not much thought was being given on that. It was only his passion and interest which was the result of the then huge hit, 'Despacito'. So, Diljit thought of adding some Spanish vibe in the song.
Well, are you also surprised just like we were, don't forget to share your views with us in the comments section.
---