Tarsem Jassar is an Indian singer, songwriter and actor associated with Punjabi films and music. He is known for his work in movies like 'Rabb Da Radio', 'Rabb Da Radio 2', 'Afsar', 'Uda Aida' and 'Galwakdi'. Recently, the actor shared a video showcasing his latest purchase- a Land Rover Defender.
The actor shared the video on his social media stories along with the folded hands emoji on it. Here are a few glimpses from the video. Also Read: Wow! Badshah Adds An Audi To His Car Collection!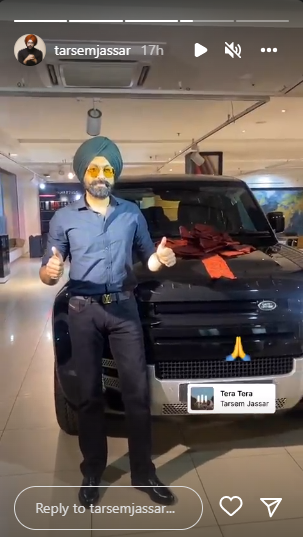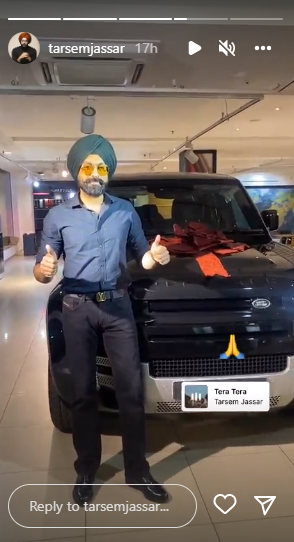 Not just an actor, Jassar is also a well-known singer famous for singing songs like 'Galwakdi', 'Tera Tera', 'Yaar Mere', 'Look' and many more. Also Read: Have You Seen Himanshi Khurana's New Car?
Team GhaintPunjab too congratulates him for this newest addition!
---