At a time when most Punjabi films were focused on rivalry and were of the late 90s 'loud action' genre, Balwant Dullat's 'Main Maa Punjab Di (1998)' stood out from the rest for its unique message and calm mood. Also Read: It's A Boy! Jaani And Neha Enter Parenthood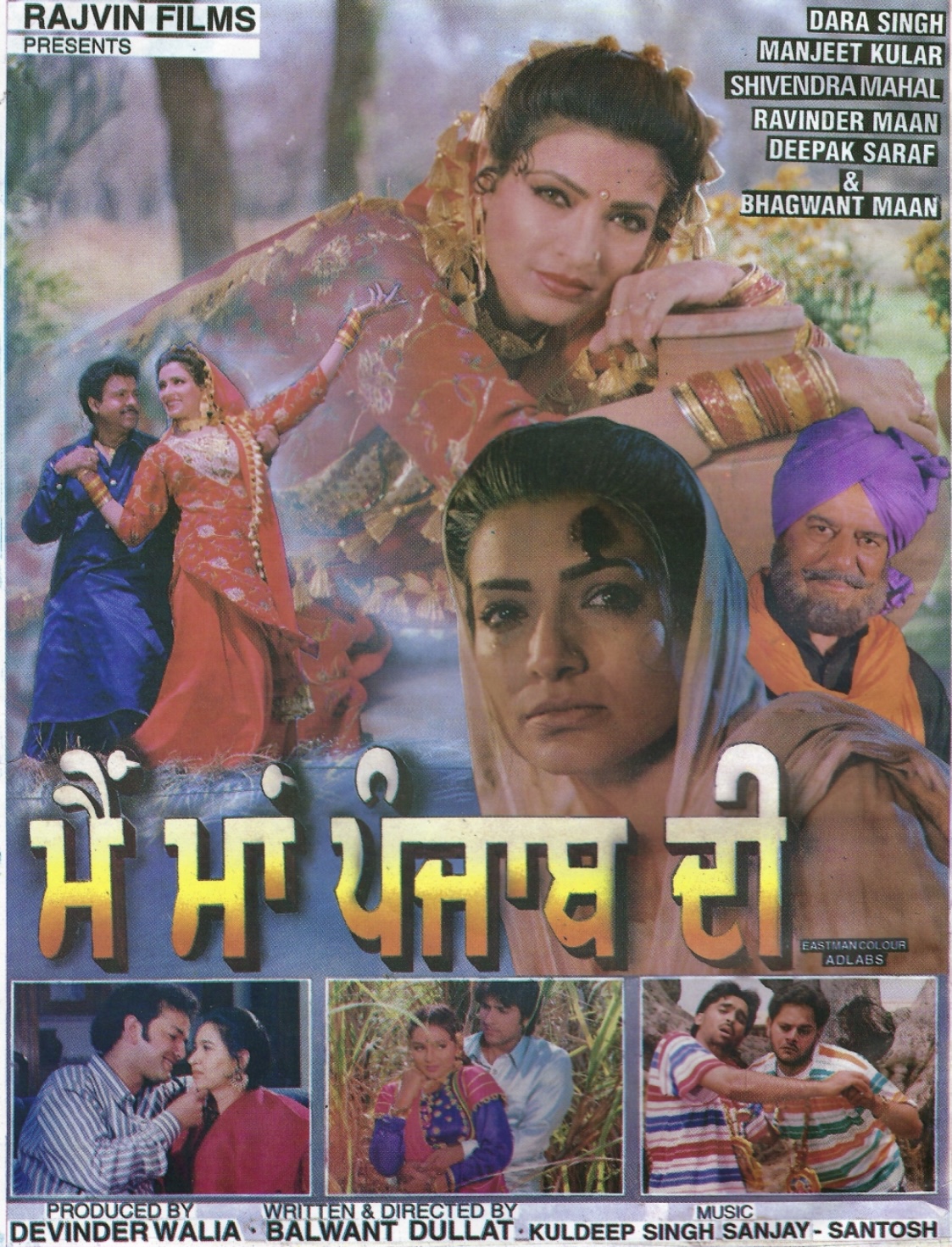 For the inversed, Balwant Dullat was born in the village Badali Ala Singh, District Fatehgarh Sahib in Punjab. After completing his metric, Balwant Dullat moved to Nagpur and completed two Master's Degrees in Psychology and Sociology from Nagpur University. He was doing his PhD in Psychology when he moved to Mumbai to begin his creative journey in films. While Dullat was studying, he had decided to become a film director. He even used to visit Mumbai and buy books related to films, film grammar and editing, and film technology. Also Read: Wow! Diljit Dosanjh's Luxury Car Collection Is Magnificent
During one of his visits to Mumbai, he met Basu Bhattacharya, director of the famous film 'Teesri Kasam' and told him that he would like to join Bhattacharya as an assistant director. Basu Bhattacharya told him to first complete his studies and to then come and join him.
Throughout his career, Balwant worked with famous directors like S. V Rajendra Singh (Meri Awaaz Suno fame), K. Balachander (Ek Dujay ke Liye fame), and Mohan Kumar (Avtaar fame). He also joined the Indian People Artists Association (IPTA) with whom he subsequently did many plays.
In an exclusive interview with team GhaintPunjab, Balwant Dullat shared the story behind the film 'Main Maa Punjab Di'. He said, "I do not remember when and how the idea for the film came to mind and I don't know what triggered the idea, either. I never put it on paper but it kept slowly developing in my mind, and I was creating and visualizing the scenes in my mind for about 2-3 years. It was only after I sat down to write the screenplay of the film." Also Read: When Gauahar Khan Was Demeaned In The Beginning Of Her Carrer!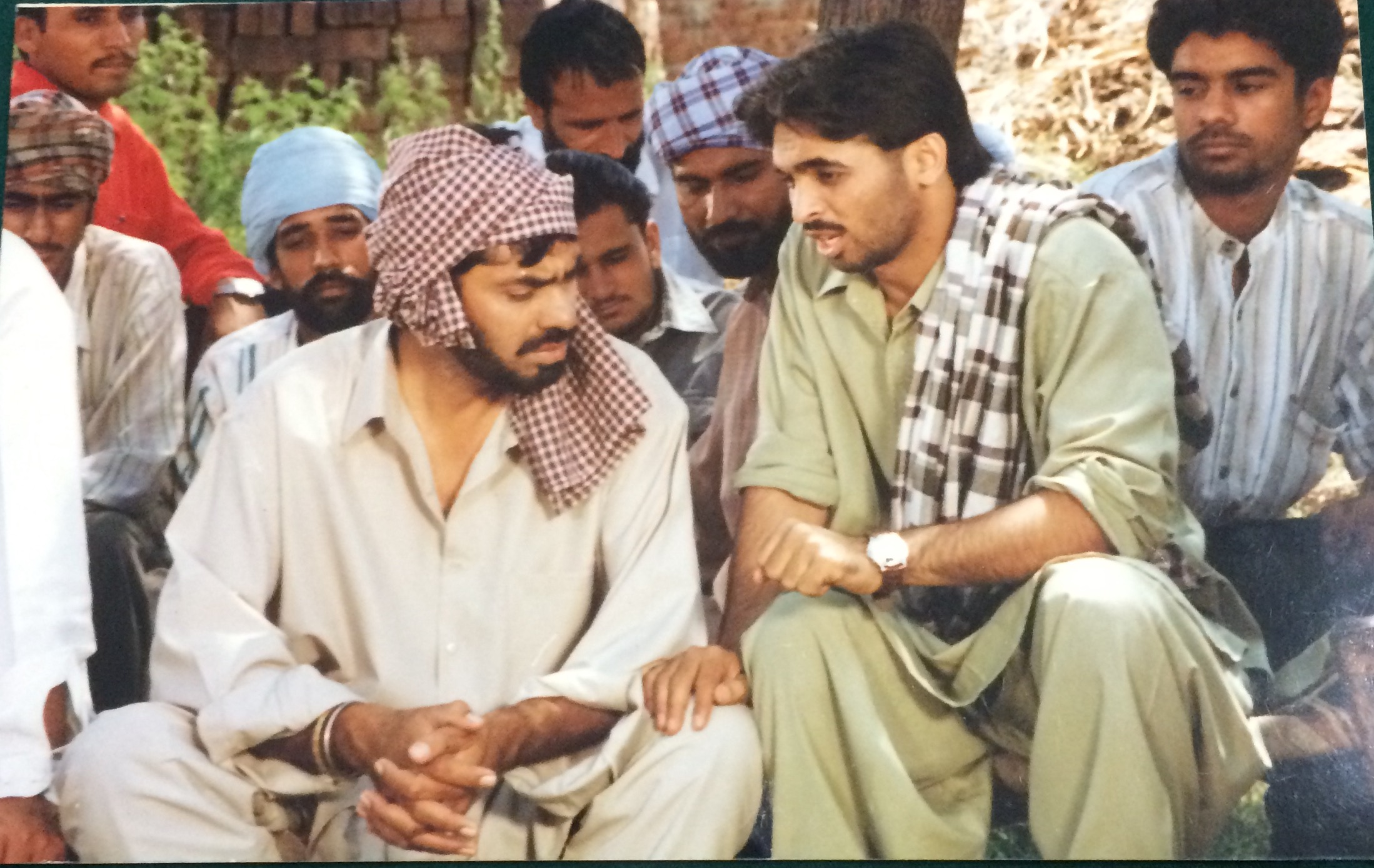 "I was shooting a film in Ooty; the film had Smita Patil, Sanjeev Kumar, and Shatrughan Sinha. I was the second unit director and was shooting scenes with Smita Patil. One day, I narrated the story of 'Main Maa Punjab Di' to her, and she had tears in her eyes after listening to it. She liked the idea and said that she and only she would do this role", he continues.
Further, when Balwant wanted to start his film 'Ahsaan', he went to Smita Patil and narrated the story. It was then that she reminded him of the other story, which was 'Main Maa Punjab Di'. However Balwant said that he would make 'Main Maa Punjab Di' later as he wanted to make 'Ahsaan', which would be an entirely commercial film first. Also Read: Jind Tere Naa : New Punjabi Movie Announced - Exclusive Details Inside!
The film 'Ahsaan' had Raj Babbar, Smita Patil, Raj Kiran, Manjit Kullar, Tanuja and Amzad Khan in it. However, when almost the whole film was done and only the outdoor schedule and songs were remaining, Smita Patil became pregnant!
While sharing this scoop, Balwant's mood shifts and he says, "I went to meet Smita at her home before the birth of her son, Prateik, and she amusingly said, 'Now you will have to teach my child Punjabi'. She said this with a smile on her face, but it was not to be, for she was gone in a matter of days. I was extremely distraught and filled with melancholy after this tragedy, and wasn't even in the right frame of mind to work on another film, as others had advised me to do. "
But no matter what tragedy strikes, life has to move on. Similarly, to get his focus back Balwant decided to go down to South for a few projects, which then led him to the world of TV. Telling us about his journey in television, Balwant opens up "I directed the first daily series of Zee TV titled 'Rahat'. To my disappointment, I did not feel the same connection with television that I did with films, and I realized that it would be best for my satisfaction and my career to return to films. Once again, I was called by K. Balachander and was shooting a film with him in Munnar (Kerala). I made documentary films, corporate films, and I ghost directed some feature films, wrote screenplays, and worked as a dialogue director in films made by South Indian directors in Hindi."
This was just the beginning for Balwant's career, "In a strange yet perhaps divinely intervened turn of events, Mr. Davinder Walia contacted me to make a movie in Punjabi. I expressed my gratitude for his offer, but I told him of the repugnance I had towards the 'loud action' genre that was popular in Punjabi movies at the time. He expressed that he had no qualms against a movie of a different genre, and I narrated the same idea to him that I had to Smita, to which he immediately agreed to make a movie upon."
At the same time it wasn't an easy feat to bring the idea of 'Main Maa Punjab Di' to life as even though he had the support, Balwant was now faced with a dilemma— to make the film in Punjabi or Hindi? After consulting producer and director Mohan Kumar for his advice, who said that the topic about a struggling mother was compatible with any language, Balwant decided to make the film in Punjabi. Also Read: Do You Remember B.N. Sharma's Debut Film?
As far as the casting was concerned, "The producer and I initially decided on casting Aruna Irani for the lead role, but I later felt that although she is an amazing actress, her age was a little above the requirements for the character of a young mother in my film. I thought of making changes in first half of the story so that it suits Aruna Irani. Dara Singh ji was finalized" says Balwant.
He continues, "I visited Chandigarh and the producer calculated the budget with casting Aruna Irani, it would prove exorbitantly expensive, as she was busy with a project in Mumbai and would have to be flown to Chandigarh for our filming multiple times. He shared his concerns with me and I agreed with him that it will be more expensive with Aruna ji. The next day, producer Davinder Walia suggested to me that a Punjabi actress was shooting a film near Chandigarh and told me that he thought that she might be able to play a mother's role. He informed me that she knows me, is ready to work with me without knowing the story, and is ready to start shooting whenever we wanted. He informed me that her name is Manjeet Kullar and that she wanted to meet me. I told him that she is a good actress but I had not seen or met her in last four to five years. He then said that he met her two days ago. Manjeet came to meet me and looking at her, I decided that she would do justice to the character. And so, the film was offered to Manjeet Kullar."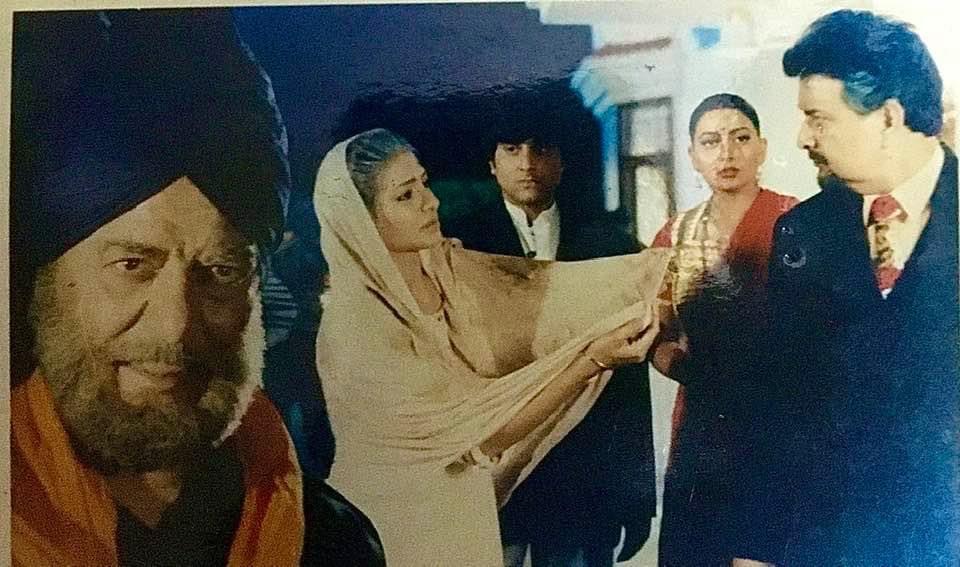 In a separate interview with GhaintPunjab, Manjit Kullar discussed her role in the film, "I will rate 'Main Maa Punjab Di' as one of my best performances, as it gave me a lot of satisfaction as an actress. From playing a young village girl to an old gray-haired businesswoman, the role was multi-faceted. Although the actors who played my sons were older than me, I managed to look the part, thankfully. I felt great joy upon hearing that my film won the National Award."
Balwant continues, "The producer wanted to quickly finalize the rest of the casting for the film. I went to meet Bhagwant Mann in Mohali, and he too agreed to play an important role in the film. The rest of the cast was finalized in the next 2-3 days. Also Read: Keep These Points In Mind, If You Carry The Torch For A Punjabi 'Mutiyaar!
Mr. Walia suggested casting actress Ravinder Mann as another female lead, but I immediately informed him that there was no other female lead with a substantial role in the plot. I feel as if his suggestion was influenced by a good price from the distributors for casting two star actresses."
The actress Ravinder Mann opened up about this and once told us, "I did not want to sign on to the role in the film, but BS Shaad Sahab (who launched her in films) asked me what was the fuss all about. He told me that I would be paid well and to just sign it".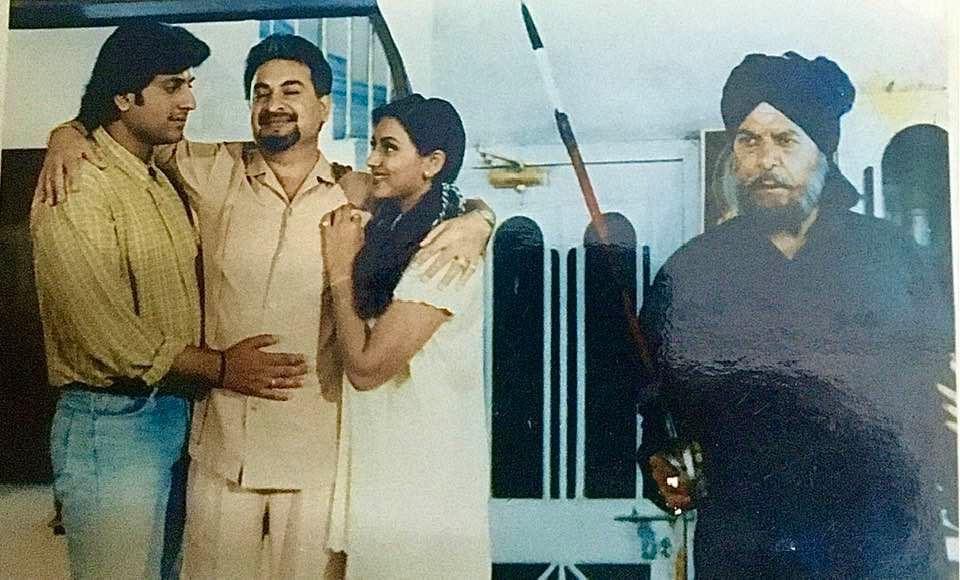 Balwant recounts, "The filming finally began in Chandigarh, and there was a great deal of interference from some uninvited people from the producer's side. The producer's advisors asked me to add songs, one of them being devotional; to a story that I felt did not need any songs. They repeatedly annoyed me with the questions about how many scenes I shot every day, even insisting that I picture the entire scene in a single or one-shot. They complained that my usage of multiple close-ups or separate angle shots was "Hindi style", even though that was the style I was used to and I had learned film-making that way. The entire atmosphere of the shooting was different than that of Hindi filmmaking. I was not used to that kind of film-making and inference in the director's work. I felt I may not be able to make the film the way I truly wanted to as a result of this interference. After seven days of shooting, I was informed by the producer that there would be no shooting tomorrow and the unit could return to Mumbai." Also Read: The Recent Controversial Name Navneet Kaur Rana Has Done A Punjabi Film Too!
On asking the reason, Balwant added, "I was not informed of any reason for it and I never asked for one, either. I simply informed the Mumbai crew to take their train tickets or train fare from the producer. I received no return ticket or money for the flight back. Nevertheless, I took a flight from Chandigarh to Mumbai and truthfully, felt relieved of the tension I was given daily. I decided not to return to Chandigarh for the shooting of the film and to leave the film project. The producer called me after 10-12 days and before he said anything I told him that I was not interested in working with him and that I could give him a No Objection letter from my side, which would enable him to get the film directed by any other director. I also told him that he could use the same story, I would not file any claims, I would not charge him anything, and I hung up. I typed up the 'No Objection' letter and sent it to him by courier. The producer may have discussed what I wrote in letter with his advisers."
The story doesn't end there, "One of the actors from Chandigarh called me and told me that he was a witness to what had happened with me. He made a request to me to complete the film, but I was not ready to go back to complete it. He informed me that no adviser would be on the film set. Then the producer came to Mumbai, he met with me, and we a discussed few things. Upon the agreement to fulfill my set conditions, I agreed to complete the film and the next schedule of the film was planned. "
On a concluding note, Balwant Dullat expresses his thoughts on the release, "Once the film was completed and won the National Award, I realized that I had no idea what the producers had been up to and when they released the movie in theaters I felt satisfied that 'Main Maa Punjab Di' won the National Film Award, but I know I could have made a better film on the same subject, had it not been for the aforementioned interference". Also Read: Movie Updates: Films Releasing In May 2022!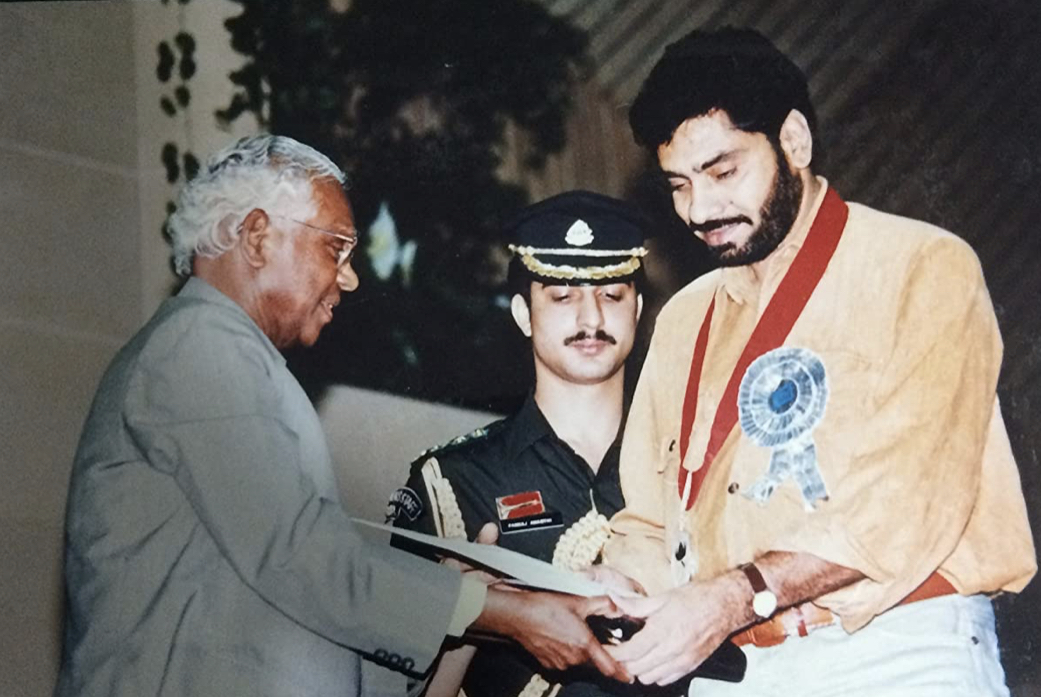 'Main Maa Punjab Di' starred Dara Singh, Manjit Kullar, Shivendra Mahal, Ravinder Mann, Deepak Saraf, Neeru Singh, Bharat Bhushan Sharma, Ranjit Riaz Sharma, Jagtar Jaggi, Rajinder Rozy, and Bhagwant Mann. The movie explores the subject of a young widowed mother who faces humiliation and trauma due to the actions of her own sons and how she takes revenge for this humiliation.
'Main Maa Punjab Di' was a saving grace for Punjabi cinema, as it came at a time when the public started to avoid watching Punjabi films in theaters. Thanks to the National Award, the film got lots of recognition from far and wide when aired on national television channels (Doordarshan, DD (National) and DD Jalandhar), as well as many other private ones. Also Read: Wow! Diljit Dosanjh's Luxury Car Collection Is Magnificent
For all those who have a keen interest in cinema, here is some additional trivia about the film:
Trivia
Most of the film was shot in Chandigarh, the nearby areas, and Anandpur Sahib.
Aruna Irani was almost chosen as the lead actress.
Director Balwant Dullat initially wanted to make the film in Hindi with (late) Smita Patil as lead actress in the late 1980s.
Hema Malini and Rekha were also considered for the initially planned Hindi version of the film.
Raj Babbar, who would have played a role if the film was to be made in Hindi, was very excited to watch the film and got the same copy of the film that had been submitted to the censor board.
The producer was keen on signing Yograj Singh for an important role.
Dara Singh had two private screenings of the film in Mumbai.
The film's original title was 'Maa'.
The filming was completed in less than 30 days.
Guru Gobind Singh's armory (shastra) being cleaned with milk at around 2 AM at nighttime was also picturized in Anandpur Sahib and is included in the film.
At the initial stage of developing the story, Balwant Dullat had also discussed the subject with Rati Agnihotri.
One of the background songs was to be sung by Jagjit Singh.
Director Balwant Dullat had also appeared in the film in a scene with Bhagwant Mann.
The film's approximate budget was around 18 lakh rupees.
---
More Article..
---