Popular Bollywood actress Gauahar khan is known for her works in both Pollywood and Bollywood. She started off her carrer a couple of decades back through a beauty pageant. From becoming one of the most popular reality stars to an actress delivering beautiful performances, she surely has come a long way.
But once while talking about her initial days in the industry in an interview; 'Oh Yaara Ainvayi Ainvayi Lut Gaya' actress revealed that she had to struggle when she thought she was going in the right direction. As a matter of fact, she rarely opens up about the chinks in her armour, as she reasons, "I don't talk about the things that don't make me feel grateful about the better things I had in my life. I like to be in a state of gratitude." Also Read : That's How Maninder Buttar's 'Sakhiyaan' Got Placed In 'BellBottom'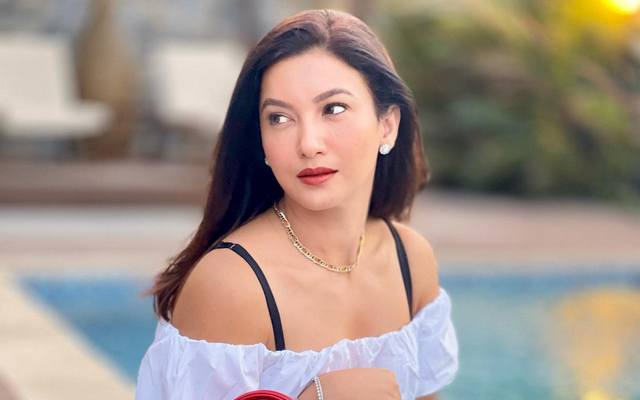 But once she opened about one of her interactions with producers where she recalled, "I've had people who've said to me, 'You really think that koi producer tumhe welcome karega aur bolega tumhe leke picture banata hoon?', 'Tumhe kya lagta hai tum Madhuri Dixit ho?" Also Read : Punjabi Munda Vicky Kaushal Lost These Crucial Roles Before Making It Big In B-Town!
Another stance she shared was of a producer who had produced the biggest blockbuster and a National Award-winning film who took her date of birth and other information, saying that he doesn't do anything without his panditji's suggestions. She was then called 10 days later only to be told, "You'll never make it in the industry, you'll never become an actress. Even if you do, you'll only do shady and sidey roles". Also Read : Do You Know Diljit Dosanjh Was Not The First Choice For 'Soorma'?
Being a 22 year old, Gauahar was strong headed that such mean things never shook her confidence. She even told the producer to 'watch her' and as we see this diva today, proving everyone wrong she has achieved so much. Her immense fan following and popularity is a testimony for the same. Don't we all agree on the same? People may come and tell so many things but in the end all it requires is your focus and self belief to achieve your goal!
---