There was a time when the word 'Jatt' was not as prominent in pop-culture as it is today. There were just a few film titles that even had the word. However, the perspective changed when 'Putt Jattan De (1983)' came to be. The film not just took 'Jattism' to a whole new level, but also introduced the public to the Jatt anthem which goes, 'Putt Jattan De Bulaande Bakre'!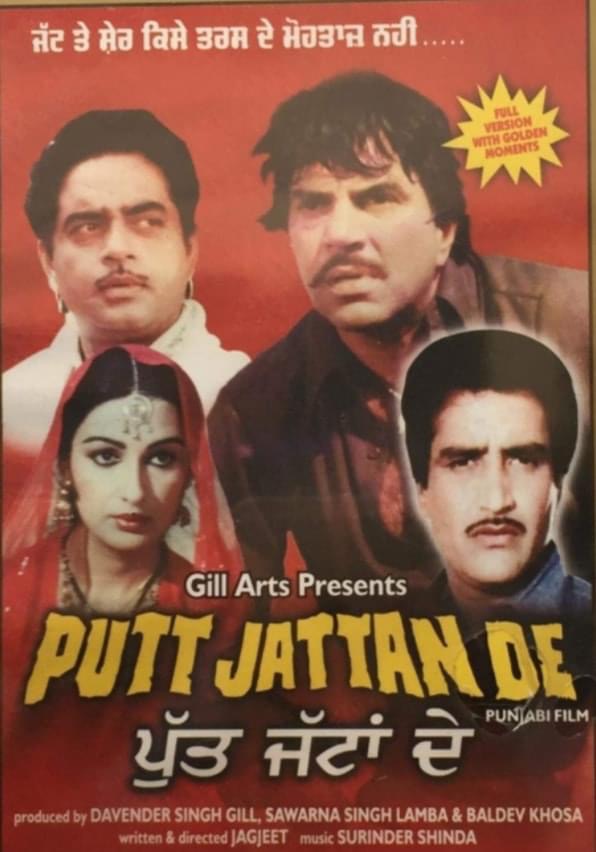 The film was directed by Jagjeet (Chuhar chak) and had special appearances by Dharmendra and Shatrughan Sinha while the cast included Baldev Khosa, Daljit Kaur, Rehana Sultan, Mohd Sadiq, Surinder Shinda, Girja Mitra, Ved Goswami, Laaj Bedi, Sangeeta Mehta, Saroop Parinda, Makhan Singh, Gopi Bhalla, Surinder Walia, Rupinder Gill, Mohan Baggan, Mehar Mittal and Parkash Gill. Also Read: Mika Singh Visits Gurudwara Bangla Sahib Before His Next!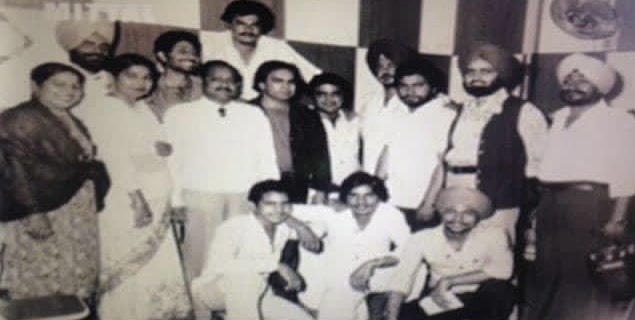 This film is often considered the Punjabi equivalent of the superhit 'Sholay (1975)' and is undoubtedly one of the most celebrated films of Punjabi Cinema.
So team GhaintPunjab went ahead and talked to the leading man and producer Mr. Baldev Khosa to get more details about the project. Mr. Khosa revealed, "Putt Jattan De as a film was planned by the team which consisted of me, Director Jagjeet, Iqbal Singh Dhillon, Davinder Singh Gill (Guggu Gill's brother) and Swarn Singh Lamba (relative of director Jagjeet). Everyone got associated with it one by one. While Ajit Singh Deol (Dharmendra's brother) had given the concept, it was scripted by Jagjeet." Also Read: Actress Khushi Rajpoot Accuses Director and Producers Of Her Show For Covering Up Misbehaviour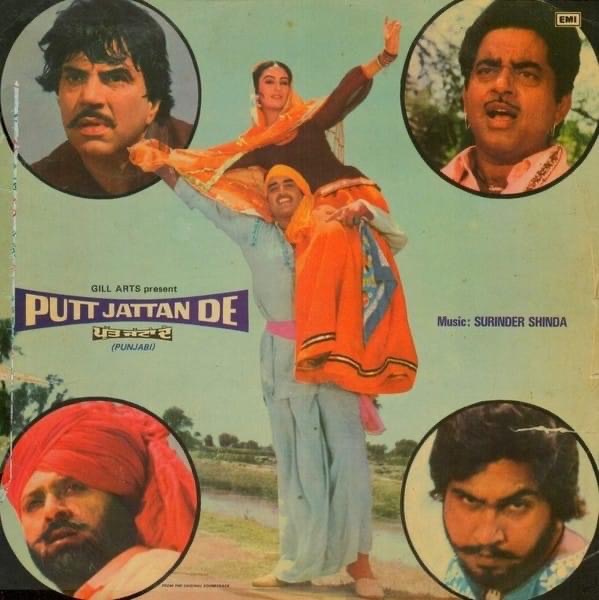 Furthermore, Khosa talked about the presence of Bollywood stars Dharmendra and Shatrughan Sinha in the film. He says, "There are three persons in the industry I have always admired. Sunil Dutt saab-my mentor in films and politics, Dharam Bhaaji and Shatrughan Sinha-my friend from FTII days. Dharam Ji and Shatru ji readily agreed to do the film for free.
Rehana Sultan was my senior and a good friend, when I approached her, she immediately said yes for the film. Daljit Kaur had already become a star of Punjabi Films, Such a nice girl, never throwing any tantrums or giving any sort of trouble to producers. She would mix up with Guggu Gill's family household women. Parkash Gill-what a personality, It was sad he left too early. Everyone worked on the film like a family." Also Read: Hey Ashley Graham, Punjabi Singer Navaan Sandhu Has A Song Dedicated To You!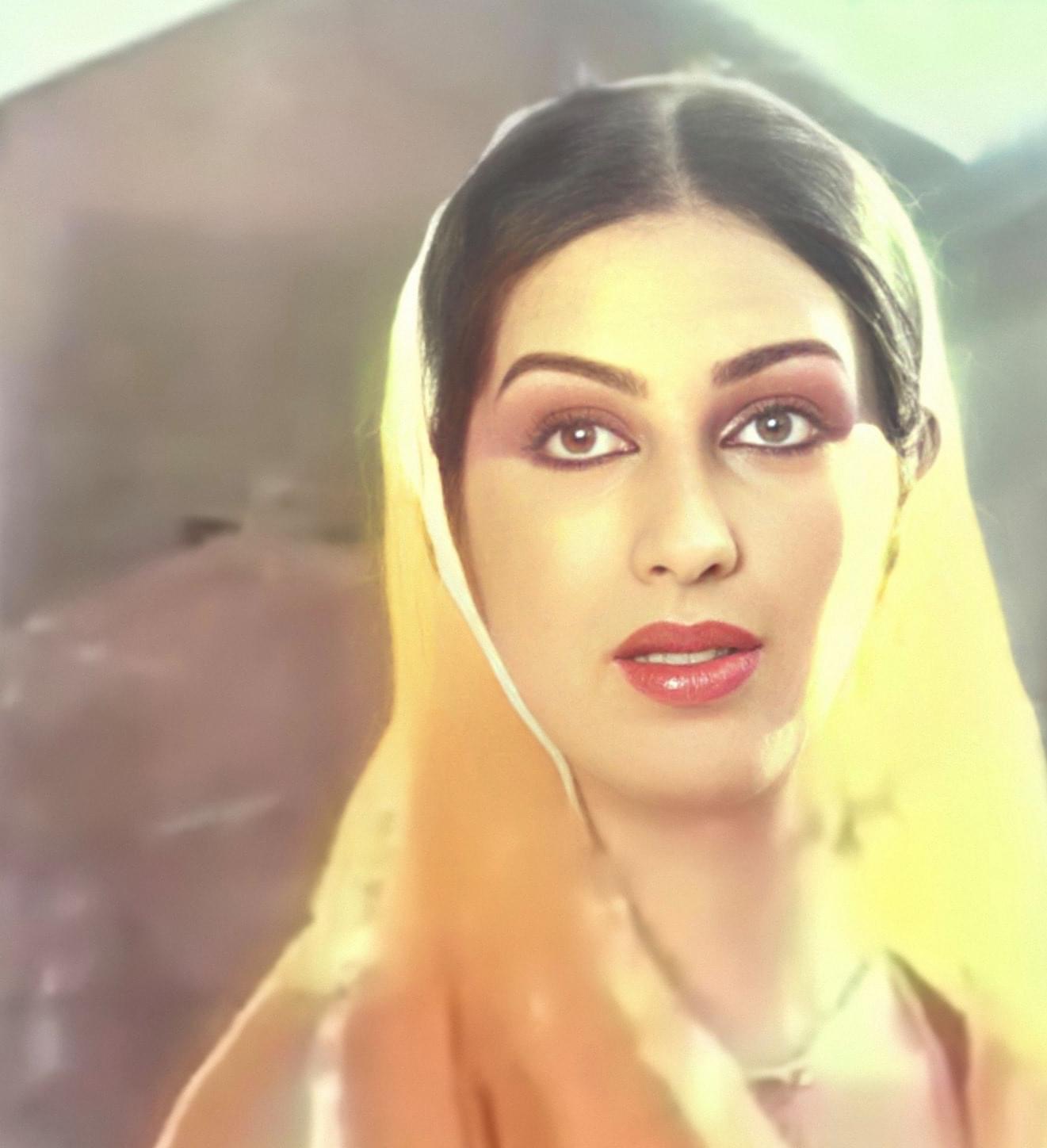 While most of the film was shot in Mahni Kheda (Muktsar) and Chuhar Chak (Moga), some parts of it were shot in Mumbai studio— Natraj and Filmmalya. The shoot was completed within eight months and some scenes were even shot during the Maghi Mela amongst the crowd.
"Released across North India, the film had screenings in Bombay (Mumbai) too. Every bigwig of Hindi Film World had seen the film and was all praises for it. Needless to say it was of biggest hits of its time. It's amazing that in Punjab people still remember me for this iconic film and my character Sukha is etched in their hearts", says Mr. Khosa on a concluding note. Also Read: Harpreet Kaur Wins 'The Apprentice (2022)'! Do You Know Her?
Not just the producer, our team even contacted Iqbal Singh Dhillon, who looked after the film as an advisor and his first reaction was, "It feels great that this film still does get talked about!"
Dhillon shared that 'Putt Jattan De' had a theatrical release oversees too. Additionally, it was revealed that almost every household with VCR would buy a VHS of the film at the time. Davinder Singh Lamba, who is related to producer Swarn Singh Lamba says, "Not only in Punjab, it was a super success in Delhi and Haryana too." Also Read: What's The Noise About Harnaaz Sandhu's New Size?
At the same time, Tirath Singh Gill had worked on the film's Art Design recalls a funny incident, "There was this song filmed on Mehar Mittal Ji. He came suited booted and then dressed up as crossdresser. All the people were overjoyed to see their favorite comedian-actor in completely different look and cheered for him." He also shares that, "All the scenes of Shatrughan Sinha were shot in Bombay, but editing was done in a way that it never looked out of parts.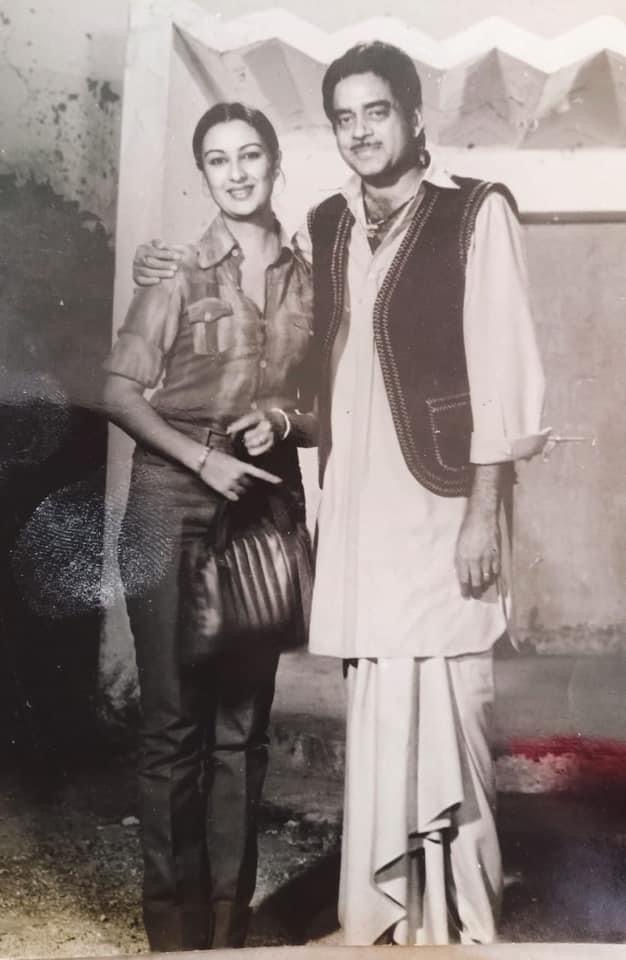 Not just this, in one of her previous interviews Daljit Kaur had talked about an incident during its shoot. The story goes as such, "Right before this beautiful song 'Channa Ve Mainu Jaan De', there was this sequence where I was supposed to sit on a camel from the house terrace. I was scared, but did it in first take and had a sigh of relief, but to my horror, the camel suddenly went out of control and ran toward a huge tree. I thought to myself I am gone, but Baldev Khosa managed to control the camel just about at right time."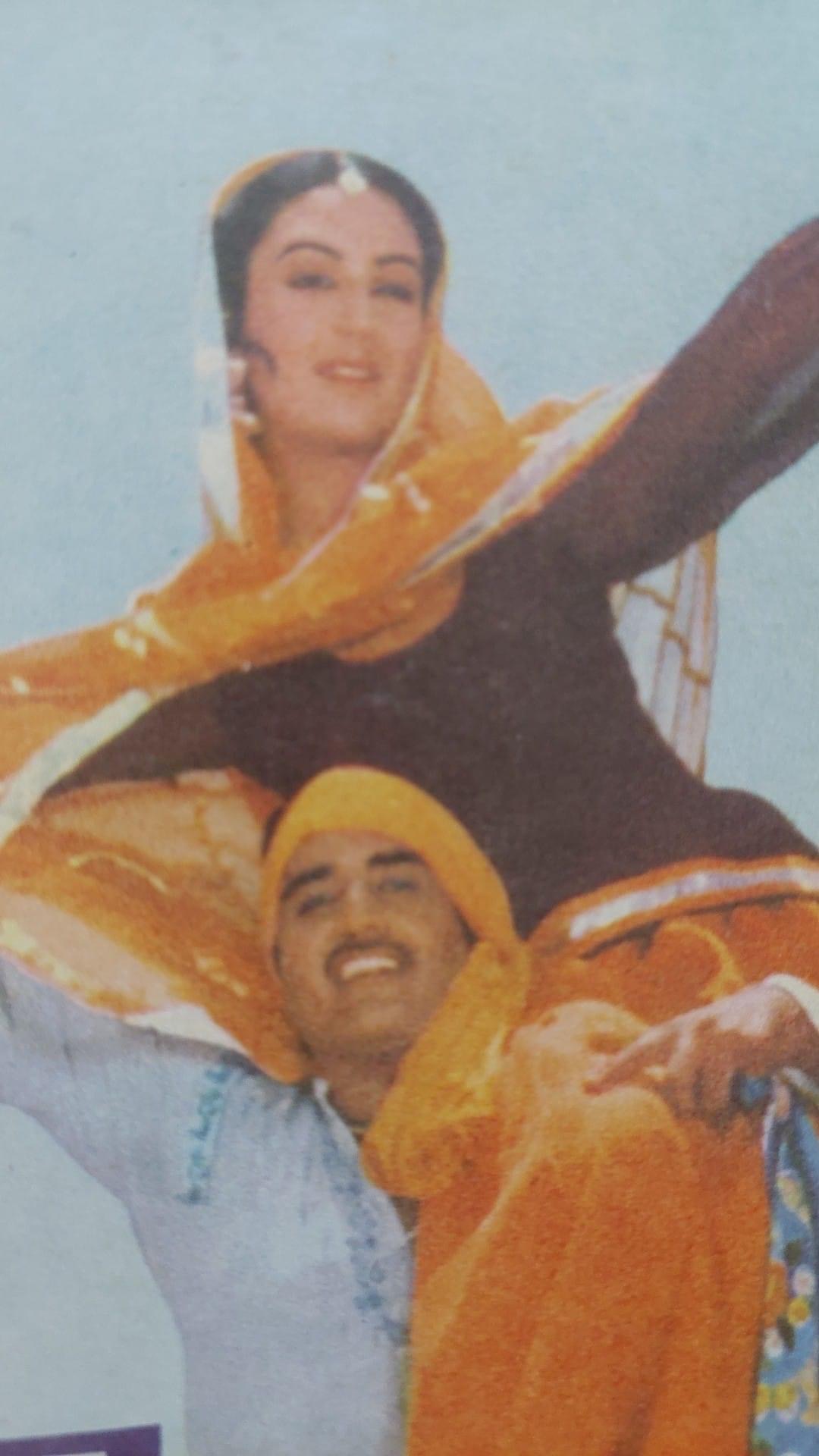 In one of his Interviews with a Punjabi Tabloid, the Late Director of the film had said, "My film 'Mahi Munda' had underperformed at the box office. But I had observed that the audience enjoyed the last few sequences of the film which had action in it. Right then I decided that I would make an action film and that's how 'Putt Jattan De' happened. No other Punjabi Film before 'Putt Jattan De' had action on such a grand scale (Action by Mohan Baggad). Now after the success of the film, every second Punjabi Film is having title with 'Jatt' word in it." Also Read: Reasons Why Shehnaaz Gill Could Be Your Perfect Date
There is one aspect of the film which is debated on— its music and who was real music composer of the film. While in its credits Surinder Shinda's name has been mentioned as Music Director. But in reality Mohinderjit Singh and Charanjit Ahuja had also composed the music for the film. Though both the music maestros were duly thanked in the opening credits along with others, but all the audio covers and publicity still mentioned Surinder Shinda as Music Director.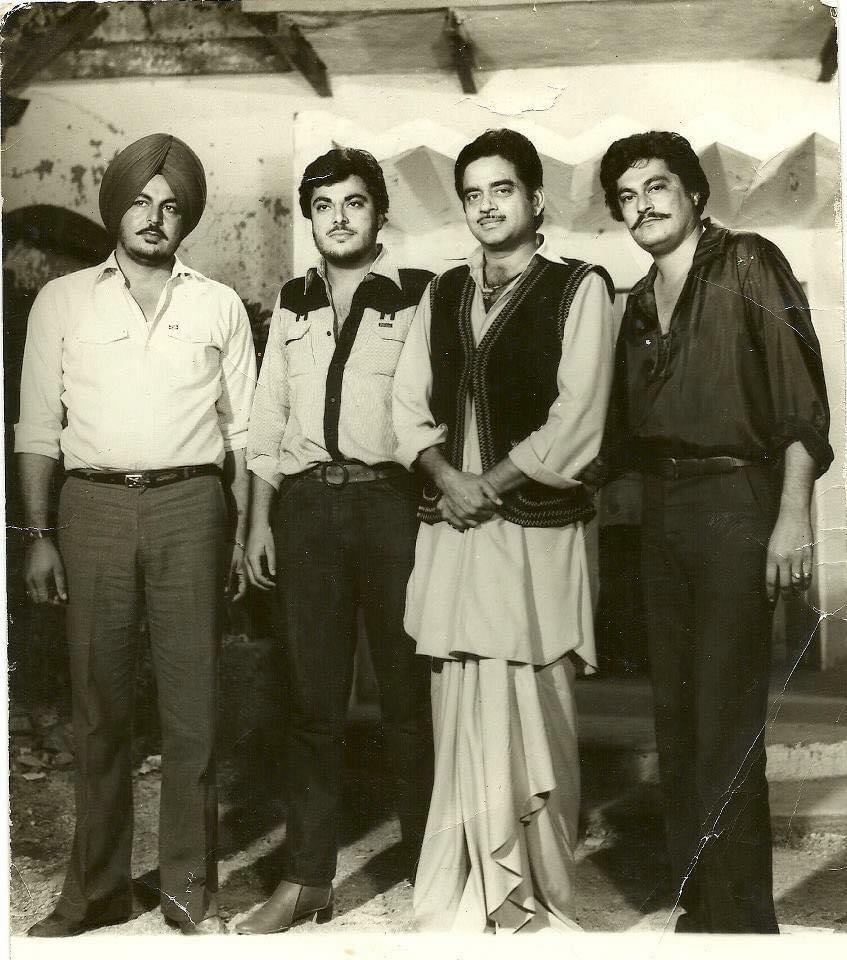 'Putt Jattan De' and 'Laung Da Lishkara' both had 'Challa' song, Baljit Parmar who had written 'Putt Jattan De's 'Challa' and two more songs says there was no controversy of two songs on same theme as 'Challa', even though both the film came out in same year. It must be noted that Mohinderjit had introduced Jagjeet Singh (who had composed Laung Da Lishkara music) into the singing world.
Well apart from the Jatt Anthem, the title song by Surinder Shinda, there were all kinds of songs—romantic 'Channa Ve Mainu Jaan De' by Savita Sathi, Traditional 'Boliyan' by Narinder Biba, Gulshan Komal and Satinder Biba, The Comical 'Mere Demu Ladh Gaya Ni' by Ranjit Kaur and Comic Duet 'Ajj kal Dian Kudian' by Mohd Sadiq and Ranjit Kaur, The Folk 'Challa' by Nirmal Nimma and 'Badla' by Surinder Shinda and two sad songs by Surinder Shinda namely 'Jind Yaar Di' and 'Bhann Choodian'. Also Read: The Netflix Series 'Yeh Kaali Kaali Ankhein's Anchal Singh Has Worked In Pollywood Too?
While many believe it to be inspired by Pakistani Film 'Maula Jatt', but except the opening sequence and character of Jageera (played by Prakash Gill which was heavily inspired from Maula played by Sultan Rahi) there was no other similarity in the film.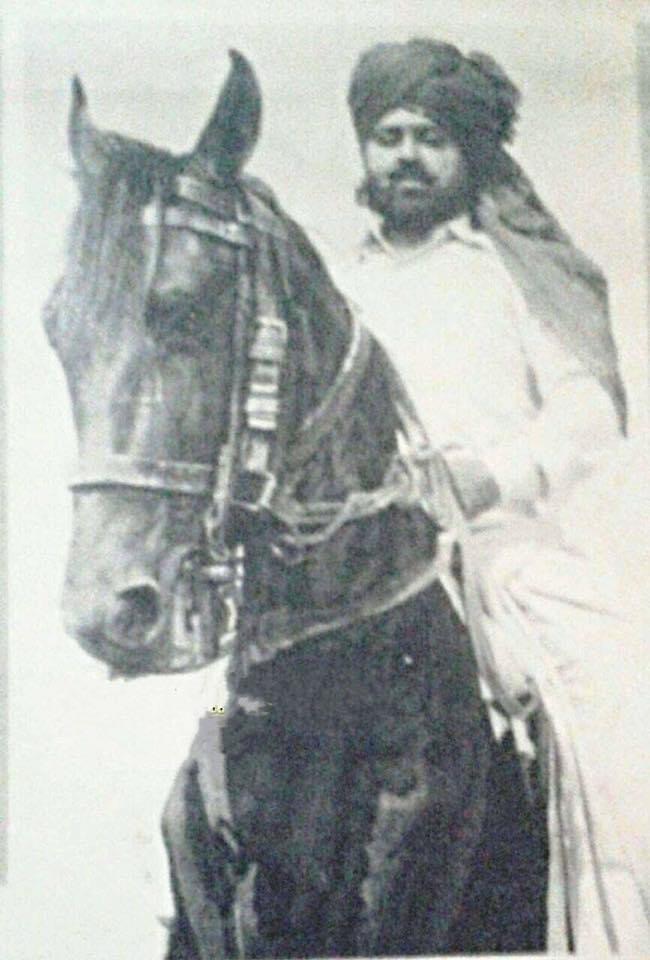 If you look at all the groups dedicated to Punjabi Cinema on Social Media platforms and YouTube, there are people who claim to have seen 'Putt Jattan De' countless times and continue to do so. We often say Punjabi Films of the gone era did not age well, but there are some films like 'Putt Jattan De' that have kept growing through generations even though it too had a typical subject, which was treated tastefully.
Back then when it released, the film was panned by critics as they felt it presented the wrong image of Punjab where a girl is made to run through many villages by goons and presenting the hard-working community negatively, but the super success of the film proved that audience loved the film. Also Read: Surveen Chawla's Take On The Competition Among Actresses In The Punjabi Industry
There is an earthy and rustic charm of 'Putt Jattan De' which still continues to enthrall the Punjabi cinema lovers. In current times it will be a treat for its fans, if makers plan to come out with a new digital print version of it.
Trivia
A Haryanvi Song sung by Bhal Singh Balhara was filmed on Dharmendra, but got edited due to the length of the film.
There was a song on Heer composition, but not based on lovers but of the brotherhood, which could not make it into the film.
Initially, there was a plan to cast Sunil Dutt as one of the principal characters.
You have read above about a camel going out of control, In another incident, Mohd Sadiq had a narrow escape as his horse went out of control.
According to wikipedia film's budget was 10 lac and collected 80 lac on box office, but keeping its theatrical release in every territory and revenues in mind, the film made over one crore making it one of the biggest hits of Punjabi Cinema getting the status of An All Time Blockbuster.
Chamkila and Kuldeep Paras had given the voice as chorus singer in the title song Putt Jattan De.
It was the debut film for Surinder Shinda as an actor.
Guggu Gill made his first ever appearance in Putt Jattan De in a very small part, but over the years this small appearance of him does the talking because of a popular dialogue.
Guggu Gill's brother Rupinder Singh Gill also acted in the film as Police Inspector.
Some of its main theatres were Laxmi (Jalandhar), Phool (Patiala), Sandhu (Jakhal, Haryana), Sangeet (Ludhiana), Preet (Ludhiana)Sandhu (Zira, Firozepur), Pukhraj (Bathinda), Rialto (Amritsar) etc.
Daljit Kaur had five back to back Punjabi Films released in that year and all of them had done well, a record yet to be broken by any other Punjabi Film Actress.
Hindi Film Jeene Nahi Doonga was inspired from Pakistani Film Maula Jatt, was planned after the success of Putt Jattan De. Ironically Dharmendra, Shatrughan Sinha and Daljit Kaur who had done Putt Jattan De, were also part of Jeene Nahi Doonga.
In popular culture Films like Sikander and Jatt Boys-Putt Jattan De (unofficial sequel) had references to the cult film.
Director and Producer Surinder Walia had made an appearance in the film, later on he acted as leading hero in few films.
Title Song Putt Jattan De had many cover versions, but even Takke Raat De Najare (inspired from a Pakistani Song) had a cover version by Sudesh Kumari.
10 Years after its release, there was a plan to dub it in Hindi. Some songs were also recorded in Hindi, but then the idea was shelved.
Due to its massive success, Putt Jattan De is called Sholay of Punjabi Cinema.
Journalist Baljeet Parmar who had written three songs of the film got three Old Monk Bottles as remuneration for the film (mentioned by him on his social media account).
Putt Jattan De was a big success in non Punjabi Area like Haryana that later makers decided to make a Punjabi-Haryanvi Bilingual Gabhroo Punjab Da/Chhora Haryane Ka.
Hindi Films like Betaab (which was a rage in all over India) had released close to it, But Putt Jattan De also held on its own.
(Jagjeet Choohar Chak old interview snippets credit- Sukhwant Hundal blog)
---