Legendary Punjabi folk singer Gurmeet Bawa breathed her last on November 21, 2021. In January 2022, Bawa was conferred with the Padma Bhushan 'for her distinguished contribution in the field of art'. Two months later, on Moday, March 22, 2022 her daughter Galori Bawa officially accepted the award on her mother's behalf.
Gurmeet Bawa's daughter Galori Bawa accepted the award from President Ram Nath Kovind in a Civil Investiture Ceremony at Rashtrapati Bhavan. Vice-President M Venkaiah Naidu, Prime Minister Narendra Modi and Union Home Minister Amit Shah were also present at the ceremony. Also Read: A Funny Incident In Rupan Bal's Life That Led Him To Acting!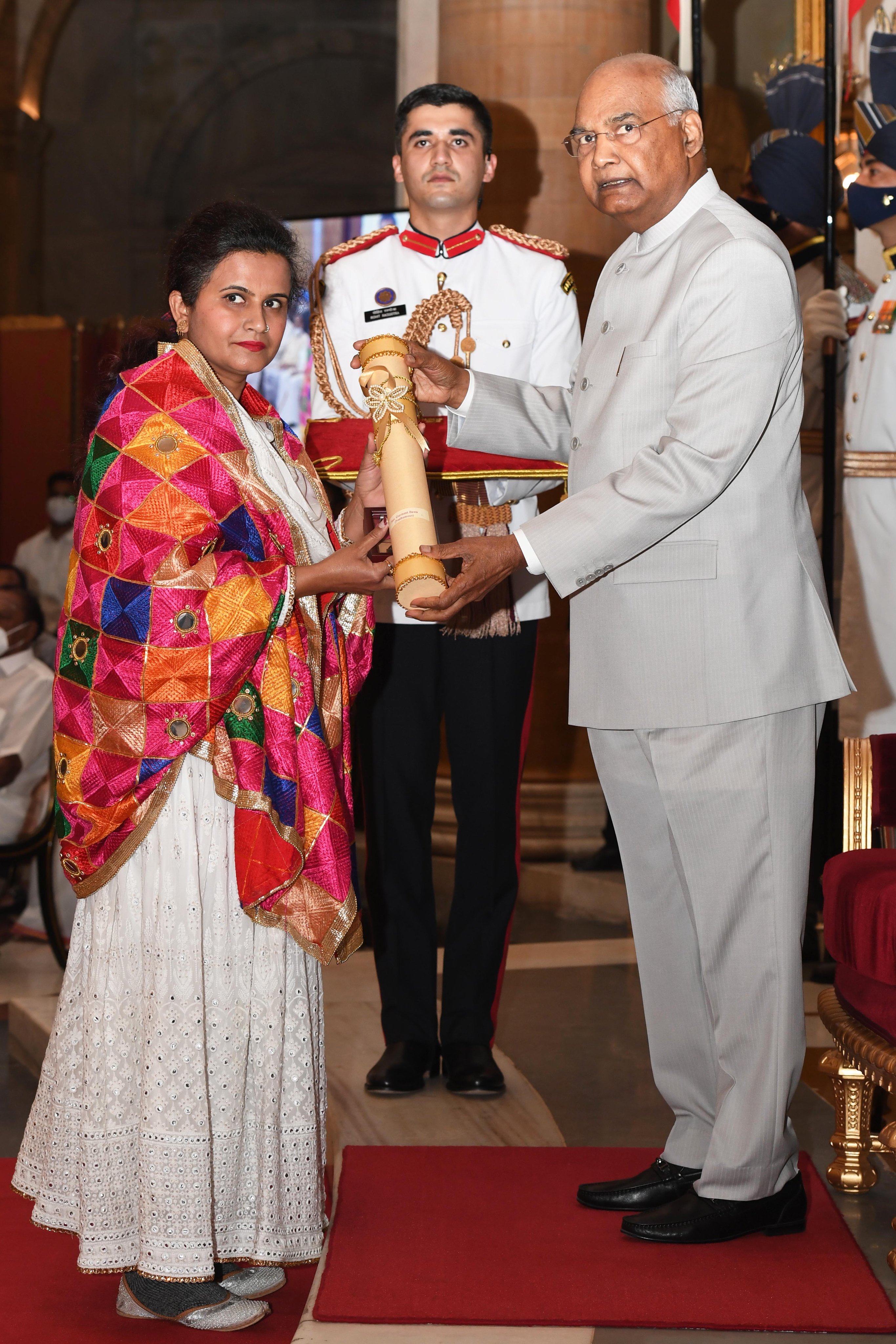 Bawa, was popularly known as 'Lambi hek di malika' (the queen of singing in an extended breath), passed away in November 2021 at the age of 77. Also Read: Did You Know That Rani Mukerji Got Exchanged With A Punjabi Baby?
For the unversed, Bawa began her career in 1968. She was known to sing with Punjabi folk instruments such as algoze, chimta, dholki and tumbi. She used to give special credits to the musicians who would play instruments for her. She had even represented India in various music festivals in the USSR, Japan, Libya, Syria, Malaysia, France, Thailand among others.
In recent times, Bawa had created ripples in the Punjabi music world with her rendition of 'Jugni' and in most of her performances, she was accompanied by 'Chacha Chimtey Wala' on stage, a musician who used to play the traditional instrument 'chimta'. Also Read: Simi Chahal To Make Her Singing Debut Soon?
Gurmeet Bawa is survived by her husband and two daughters — Galori Bawa and Poppy Bawa. Her third daughter, Lachi Bawa, who was also a known folk singer, died of cancer last year.
---