Punjab Police have solved the high profile murder case of international kabaddi player, Sandeep Nangal Ambian who was murdered a few days back. Reportedly, the Punjab police on Saturday claimed that he was murdered on the instructions of a Canada based man over professional rivalry.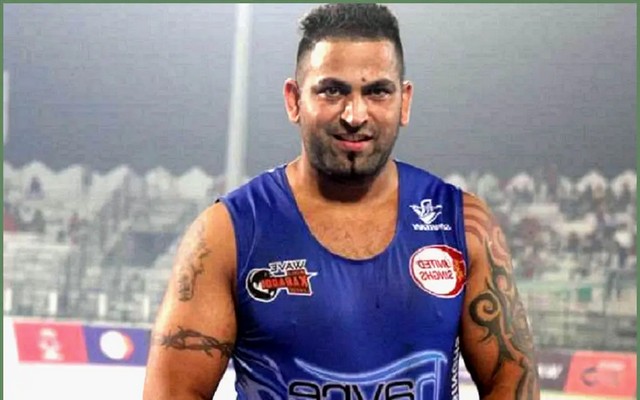 Nearly a dozen people have been booked while four people have been arrested so far and are history sheeters facing over 20 criminal cases, mostly of murder and attempt to murder. They were brought on production warrant from different jails. Also Read : Is Babbar Part 2 On The Way?
As per VK Bhawra, Punjab Director General Of Police, after a thorough investigation and based on information, the Jalandhar rural police had brought one of the conspirators on production warrant who during the interrogation revealed the name of Canada based man.
Satinder Singh, Senior Superintendent of Jalandhar Rural Police has said that the shooters have also been identified and will be arrested soon. Also Read : Theft At Jaswinder Bhalla's House In Mohali
In an update, the police have claimed to have arrested Yadvinder Singh Yada, who is accused of arranging Reiki for the shooters at the scene, arranging accommodation in Amritsar, recovering weapons from the shooters and providing a vehicle to flee after the incident.
These revelations were made by the police during the interrogation of Simarjit Singh Jujhar. According to police, Simarjit Singh Jujhar said that Yadvinder Singh Yada was his relative. Jujhar's wife Yadavinder is the sister of Yada. Simarjit Singh Jujhar said that Yadvinder Yada did this Reiki at the request of Sukha Duneke and Sonavar Dhillon who live in Canada. Also Read: Pehchaan- The Unscripted Show: Mahesh Bhatt's New Project To Highlight Sikh Stories!
For the unversed, Sandeep Singh Sandhu alias Sandeep Nangal Ambian who was popularly known as "Gadiator" was killed by five unidentified assailants during a Kabbadi match at Mallian village in Jalandhar on March 14.
---