There have been many attempts at making a biopic based on the legendary Punjabi singer Amar Singh Chamkila but all in vain. Bollywood director Imtiaz Ali has stepped up to try making his biopic once again. What's more is that the film will star the Pollywood superstar— Diljit Dosanjh!
To give you a little background, Chamkila's biopics are considered to be jinxed due to the fact that so many attempts have been made by directors but without success. The very first attempt was made by Anurag Kashyap, Kunal Kapoor and Navdeep Singh in the year 2009. This project was titled 'Chamkila'. Also Read: Do You Know About The Punjabi Actor Gurpreet Singh?
The next attempt was in our own Punjabi Film Industry. Deepa Rai, a UK-based singer started the film on Chamkila's life and it was titled 'Chamkila-The Legend'. The film that started in 2012, and is said to be complete, still awaits release. There was also a rumor that Babbu Mann will play Chamkila in Mushtaq Pasha's next. But none of these films saw the light of day!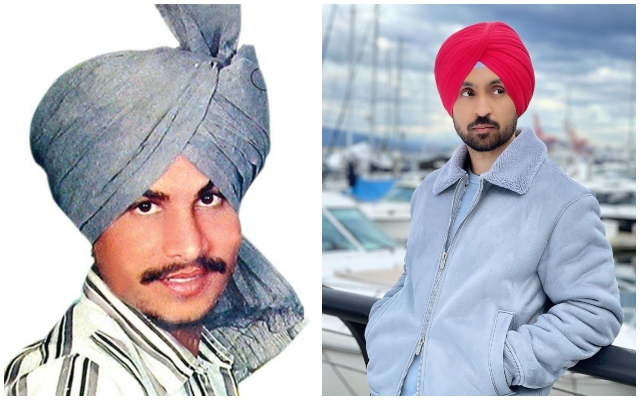 If we talk about Imtiaz Ali's contribution to the project, he has been developing this project since 2019 and hopefully it will finally go on the floors this year. Earlier actors Ranbir Kapoor, Ayushmann Khurrana, and Kartik Aaryan were said to play the role of Chamkila in this one, but now Dosanjh has been signed to play the titular role instead. Also Read: B Praak And Meera Bachan Open Up A New Venture!
Other than this, the film will be produced under the director's banner 'Window Seat Films' in association with 'Reliance Entertainment'. The shoot for this one will start around August in Punjab. Furthermore, while the female lead to play opposite Dosanjh is still not finalized, the scripting and permissions have been looked at by Imtiaz Ali.
In regard to permissions, Ali has obtained permission from Chamkila's family to translate his life story onto celluloid. He is said to have visited the singer's son, Jaiman Chamkila's residence in Ludhiana several times over the last year and has been regularly updating him about the developments of the biopic. Also Read: OMG! Jaani To Become A Dad Soon
Moreover, Diljit has been always inspired by the legendary singer and since the film would give him a once-in-a-lifetime opportunity to play him on-screen, he immediately came on board. Diljit would also be seen singing some of Chamkila's original songs in this as-of-yet-untitled film.
---