A few years back while I was working on compiling the data of Punjabi Films, I discovered some long lost films and managed to make a list on Wikipedia. Since then some of these films have surfaced on YouTube, came out on VCDS, DVDs etc and were even played by channels on TV. While some of the rare, very old films are accessible online, what surprised me was the fact that an acclaimed film of the 90s was nowhere to be found. The film I am talking about is 'Udikan Saun Dian'. Also Read: The Importance of Number 16 In Bhagwant Mann's Life!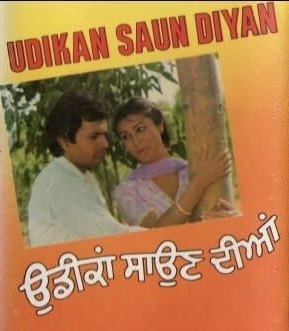 This incident led to my quest to retrieve this film. However, by the time I had stumbled upon this, the producer of the film, Balkaran Warring, had already left the world. Warring had last acted in the Harbhajan Mann film 'Gaddar'.
So I began looking for someone else connected to the film but even the director Surinder Singh had passed away a long time ago. Also Read: Neeru Bajwa And Dheeraj Kumar To Be Seen On Screen Together!
Finally, I got in contact with director Gurcharan Virk on social media. At that time, Singh had assisted on the film. While chatting, Virk had revealed, "The film was sold to Kumar Video, but today it's not available anywhere. It was my first film as an assistant director. I am also looking for it. One of my friends has a VHS of this film in Canada. I will bring a copy from him".
After that Gurcharan Virk got busy with his directorial 'Toofan Singh', that film had trouble with the censor board. Right before the film's overseas release Gurcharan Virk passed away due to cardiac arrest. Sadly neither could he bring his first film's copy back home, nor could he watch his directorial debut 'Toofan Singh'.
I had lost all hopes of getting 'Udikan Saun Dian'. Then one fine day my friend Punjabi Film Historian and actor Mandeep Singh Sidhu told me that he got a copy of the film's VHS from one of the producers. But it was pointless as the old VHS had gotten mold fungus. If attempted to play forcefully on VCR, there were chances that it would be damaged. Mandeep then took it to some lab experts and luckily managed to retrieve it back. Yes, the long-lost film was finally found! Also Read: Karan Johar's Uncontrollable Punjabi Habit!
To tell you more about the film: directed by Surinder Singh 'Udikan Saun Dian' had Daljit Kaur, Amar Noori, Shashi Puri, Mahinder Masti, Harbhajan Jabbal, Jagdish Maini, Binder Rangkarmi, Gurcharan Virk, Navkaran Sandhu, Darshan Sandhu, Roshan Sagar, Satbir Kaur, Parkash Gadhu, Gurmeet Singh Brar, Gurmeet Saajan, Sardar Sohi and Balkaran Warring in leading roles.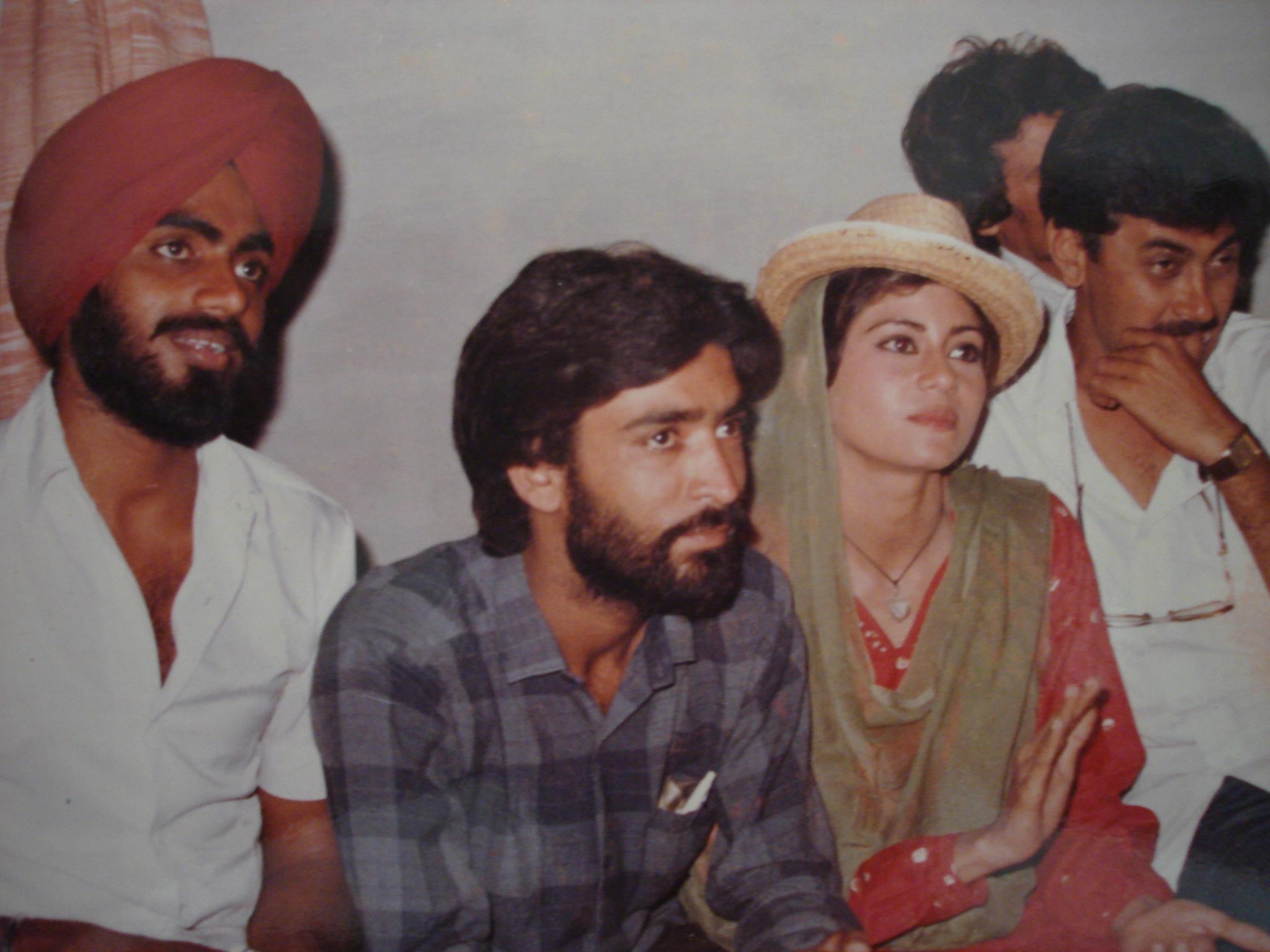 The story of the film was about two girls coming from different walks of life— a poor girl named Preeto (played by Amar Noorie) and then a rich girl named Raj (played by Daljit Kaur). While Preeto is married off to an addict who turned out to be impotent as well. She further faces harassment and is made to believe that her father had sold her.
On the other hand, Raj is educated, drives a jeep, speaks her mind, keep a gun, mixes up with people of lower class which by the way is opposed by her father, who wants to marry her off to a political family so that he could get an MLA ticket. Also Read: The Reason You Will Always See Bhagwant Mann In A Yellow Turban!
Both the girls from different walks of life fall in love with a village teacher Deep (Shashi Puri). Raj realises that Preeto is a victim of violence and deserves the love of Deep. So instead of pursuing him herself, she helps them in eloping from the clutches of social evils.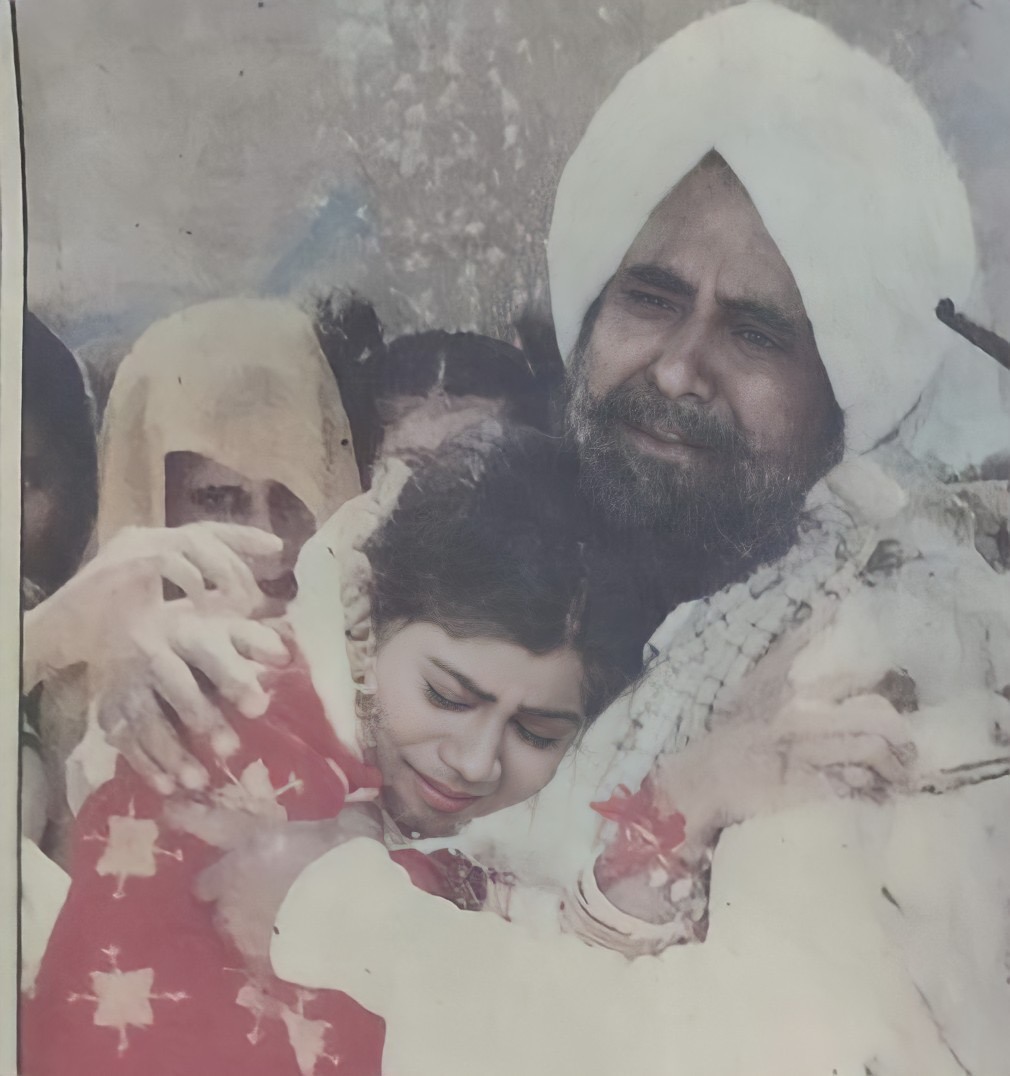 While talking to the GhaintPunjab team, Mohan Singh Kang— assistant director of the Film recalls, "the film had started somewhere in1986. A large part of the film was shot in Faridkot. All the cast and crew's stay was arranged in the village. Only Daljit Kaur and Shashi Puri's stay was arranged in a guest house. Upon knowing Daljit Kaur complained that why she was given special treatment when she could have also stayed in village households like rest of the crew." Also Read: 5 Classics Of Late Jaspal Bhatti Which Must Be On Your Watchlist!
Referring to the film's delay Kang added, "I don't know why the film got a delayed theatrical release, but we have wrapped the Punjab schedule in a month only."
Also, Navkaran Sandhu, who played one of the followers of Dera Head (played by Jadish Maini) shared with our team, "I was a young teenager. I had just started doing the theatre and Balkaran (Warring) Bhaaji was also part of it. Initially, there was plan of making a film on one of his biggest play, but since its canvas was quite grand. He planned to adapt another play of his, 'Charkha Ratinye Tera' as 'Udikan Saun Dian'. It was written to keep the commercial point of views in mind."
He continued, "The film was also shot in Mumbai studios and going by two schedules, the film was completed in six months. But then a glitch happened. Back then it was must for a film to have a certain length to be categorized as a feature film. In the case of 'Udikan Saun Dian' it required some more footage to get into that category. Then Babu Singh Mann came to the rescue. He suggested adding another song in the film. A song with Sukhwinder was recorded and quickly shot with Daljit Kaur, him (Sukhwinder) and others. Technically the song had no connection with the film. It was then put in the beginning of the film." Also Read: A Mythological Tale Which Changed Surveen Chawla's Life Forever!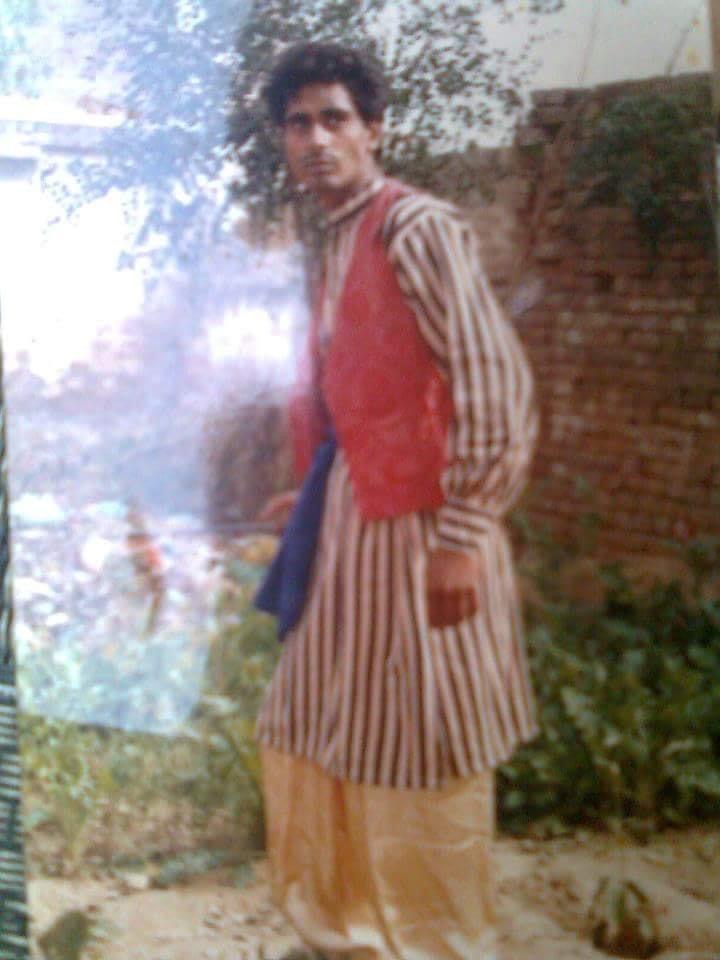 However, he has an answer to why the film was delayed while releasing. Sandhu revealed, "It was due to conflict between producers it got delayed. By the time it was ready for release Balkaran Bhaaji seems to have lost the interest. A little more awareness about the film could have helped it. But sadly it was not even a proper release on video and most films used to grow on that space. I have acted in the film and even I don't have its video with me. But I must say it was a film made with good intentions and an interesting premise."
'Udikan Saun Dian' had a strong subject with relevant points of derawaad (Fraud religious organization), women empowerment, political awareness, depression etc, but went wrong during execution. On social media I have often came across people asking for availability of 'Udikan Saun Dian' in any form. While I am one of the lucky one who got to watch this long lost small gem. Hopefully soon others will also get to watch it. Also Read: The 'Sanu Tedi Tedi Takdi Tu' Model Gurleen Chopra, What Is She Doing Now?
Still, for those looking to know more about the film, here's some additional facts!
Trivia
The film was shot in Faridkot Village Rajuwala, Bolewala and Begowala.
It was the debut film for Gurmeet Saajan, Parkash Gadhu, Late Gurcharan Virk and Navkaran Sandhu. In fact 'Udikan Saun Dian' was to mark Amar Noori's debut in lead role, but due to delay her other films came first.
Film was adapted from Producer Balkaran Warring's Play 'Charkha Ratniye Tera'.
Singer Kartar Ramla was to play lead villain's role of Fraud Baba, but was replaced by Jagdish Maini— a theatre actor.
Singer Sukhwinder appeared in a song of the film.
Gopi Bhalla, Gurcharan Kaur etc had done voice dubbing for some characters.
Producer Balkaran Warring had also acted in the film in the role of Amar Noori's mentally unstable brother-in-law.
Amar Noori's father Roshan Sagar also acted in the film, as the on-screen father of his daughter.
Late Dilshad Akhtar appeared as himself in the Akhara Song.
This is one of the few films, Music Director Mohinderjit Singh had composed music for, while the lyrics were written by Dharma Kamiana (One person from the film team, who still has the video copy of the film).
Technically 'Udikan Saun Dian' was one of the first Punjabi films of that period which had no Mehar Mittal in it.
Daljit Kaur's voice was partially dubbed by someone else.
Photo Credits- Gurmeet Saajan
Special Thanks- Mandeep Singh Sidhu (for providing the film for preview)
---