As they say, you can take a Punjabi out of Punjab, but you can never take Punjab out of a Punjabi! Don't believe? I mean there are certain typical habits which differentiate a Punjabi from others which you can feel embarrassed about also but a Punjabi in you can't really help it!
Well, one such Punjabi habit is what popular filmmaker Karan Johar has and he feels a little awkard about. Not to spoil the fun but the answer will leave you in splits! Also Read : Diljit Dosanjh's 'Jaswant Singh Khalra' Lands In Trouble As A Man Threatens To Commit Suicide On The Sets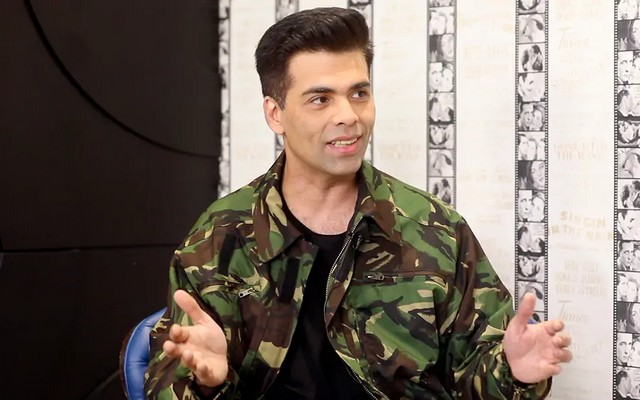 So, in an interview Karan Johar had shared a funny anecdote wherein he reveals that he has an uncontrollable Punjabi habit of eating from other people's plate. Yes, you read it right! If you are a true Punjabi, you will surely releate to this! This is a habit which Karan got from his father and he grew up thinking that its okay! Also Read : Tell Me Without Telling Me You're Attending A Punjabi Wedding!
But you know this habit of Karan had landed him in a weird situation also. Actually, Karan reminsices his childhood memories and reveals that his dear friend, Shweta Bachchan (daughter of Amitabh Bachchan) has an Obsessiove Compulsive Disorder and once Karan and Shweta were together having a dinner when Karan ate off her plate, some pasta or something and it is when Shweta put her fork and spoon down and didn't eat and said she was not very hungry and didn't want to eat. It was much later Shweta told Karan the reason she didn't eat because Karan ate from her plate. Also Read : The Reason You Will Always See Bhagwant Mann In A Yellow Turban!
Well, that was kinda hilarious! Wasn't it? Do you also have any such uncontrollable Punjabi habit, don't forget to share with us in the comments section!
---
More Article..
---