Located in Northwestern India, Bathinda is a city in the state of Punjab. Bathinda, which was once called Tabar-i-Hind (Gateway to India), is not just home to thermal power plants and industrial manufacturers but also a few famous names from our Punjabi industry. So here's a list of Punjabi artists who hail from the 5th largest city of Punjab, i.e. Bathinda.
Amrit Maan
The 'All Bamb' singer, Amrit Maan began his career as a lyricist and his first song was a huge hit! Can you guess the name? Well it was 'Jatt Fire Karda' sung by Diljit Dosanjh. After that Maan made his debut as a singer in 2015 with the song 'Desi Da Drum'. Also Read: Roles To Remember: Sucha From Shooter
Maan is known for his chakwi beats which will get your blood pumping anytime! But not just singing he is also an actor and entered the industry with a negative role in 'Channa Mereya (2018)'. Maan hails from Goniana, a Suburban town in Bathinda District.
Kuldeep Manak
The veteran Punjabi Folk singer Kuldeep Manak was generally regarded as the best Punjabi singer in the world during the late 1970s and early 80s. He was known for singing a rare genre of Punjabi music 'Kalian'. His songs are instantly recognizable thanks to his high pitched strong voice, which was quite unique.
Manak was born as Latif Mohammed on 15 November 1951 to Nikka Khan, in the village of Jalal, which is in the Bathinda district of Indian Punjab.
Harbhajan Mann
Harbhajan Mann is a Punjabi singer, actor and producer affiliated with the Punjabi Industry. Mann began singing as an amateur in 1980 and performed in local shows for the South Asian community while attending high school in Canada. His beginnings as a professional artist can be traced to 1992, he was in Punjab. The playback work led to acting roles and Mann has become a prominent figure in the revitalization of Punjabi cinema. Also Read: What Is The Name Of The Actress In The Lamborghini Punjabi Song?
He has starred in several movies— 'Ji Aayan Nu', 'Asa Nu Mann Watna Da', 'Dil Apna Punjabi', 'Mitti Wajaan Mardi', 'Mera Pind-My home', 'Jag Jeondiyan De Mele','Heer Ranjha' and many more. He was born in Khemuana village, Bathinda district of Punjab, India.
Mehar Mittal
The King of Punjabi Comedies aka Mehar Mittal was born in a Bathinda village on October 24, 1935. No movie was complete without Mittal being a part of it, during his peak time. The audience would look forward to his entry in movies with applause and to this day, his dialogues are remembered!
During his time, Mehar Mittal worked as a comedian in over 300 Punjabi films. Also, did you know, he is the only producer who brought Amitabh Bachchan, Vinod Khanna, Tanuja and Reena Roy together for a Punjabi film.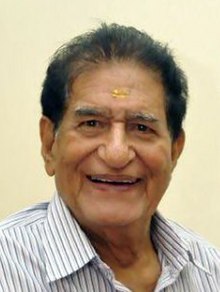 Kul Sidhu
Kulwinder Kaur, more prominently known as Kul Sidhu, is an Indian theatre, television and movie artist, who works in the Punjabi cinema. Sidhu has been a part of many Punjabi-language films especially the National award-winning film 'Anhe Ghore Da Daan (2011)' and short films 'Nooran (2014)' and 'Sutta Naag (2014)'. Also Read: Did You Know That Ragini Khanna Has Done A Punjabi Film Too?
Born and brought up in Bathinda, Punjab, Kul Sidhu did her schooling from Kendriya Vidyalaya number 5 and graduated from Malwa College
Balkar Sidhu
The 'Chann Ve' singer Balkar Sidhu is yet another personality from the Malwa Region. This singer-actor has given the audience a number of memorable songs. His first Punjabi music album was 'Karna Chhad De Pyar', released during the first year of his graduation. Later he released 'Din Pepran De' and other such albums.
Sidhu was born in the village of Poohla of Bathinda district in Punjab. Also, he is a three-time university gold medalist in singing and learned music from the famous Dhadi singer Gurbakhsh Singh Albela, who is his uncle!
Amardeep Singh Gill
Born to a Punjabi family in Bathinda, Amardeep Singh Gill is a Punjabi director, screenwriter, producer and lyricist. As a director, Gill has given us films like 'Jora 10 Numbaria', 'Jora: The Second Chapter' and 'Marjaney', while as a lyricist he has penned down songs for singers like Hans Raj Hans, Amrinder Gill, Daler Mehndi, Jazzy B, Harbhajan Mann, etc. Also Read: Roles To Remember: Pamma From Warning
Kaptaan
Taranjeet Singh and Manpreet Singh, popularly known as Kaptaan together are a Singer, Lyricist and Composer duo. Their most well-known songs include Birthday Gift, Response sung by Sharry Maan, Jatt Hunne Aa, Muchh sung by Diljit Dosanjh, MasterPiece sung by Jigar, Paapi Munda, End Bande, and Khrey Khrey Jatt by Jass Bajwa.
In 2021, they even wrote the song 'Agg Att Koka Kehar' which was sung by Gurnam Bhullar and Banni Sandhu and got a lot of appreciation from the audience. Much like their Instagram id mentions 'Bathinde Aale', both of them come from the City of Lakes.
Harsimran
Harsimran, also called King is an Indo-Australian actor and singer who was also born in the city of Bathinda. He has sung songs like 'Tareefan', which featured model Reema Monga, Bullet Proof feat Afsana Khan, Watch Ya Self along with Khush Romana and Koka Piece, which was written by Kaptaan, to name a few. Also Read: International Sikh Influencers You Might Have Missed!
Sunny Bawra & Inder Bawra
Last but definitely not the least, the composer musical duo— Sunny Bawra & Inder Bawra were also born and raised in Bathinda. Over the years they have provided music and background score for many films and TV serials, namely, 'Rocky Handsome', 'Madaari', 'Ambarsariya', 'Jora 10 Numbaria', 'Badhai Ho', 'Aashram', 'Devon Ke Dev...Mahadev', etc.
Well our list ends here! But do comment below any names we might have missed out from this list!
---