The Bigg Boss OTT fame Urfi Javed has been in the spotlight for her unusual fashion sense. Urfi Javed has earlier been ridiculed for her uncanny styling sense and experimental method of dressing. Recently, Javed put up a story on her Instagram accusing a casting director of improper behavior.
She shared that the man did not pay her for the work and instead started shaming her. "I'm fighting against him because he is a sexual predator and I want everyone to know that girls are not safe around him. I work hard for my money and demanding my own money isn't a crime," Urfi wrote in one of her Instagram stories. Also Read: Roles To Remember: Sucha From Shooter
The director in question, has been accused of being a 'sexual predator' and unsafe to be around girls. He is said to ask for sexual favors from girls in the industry in order to get them work. You can have a look at what Javed posted here: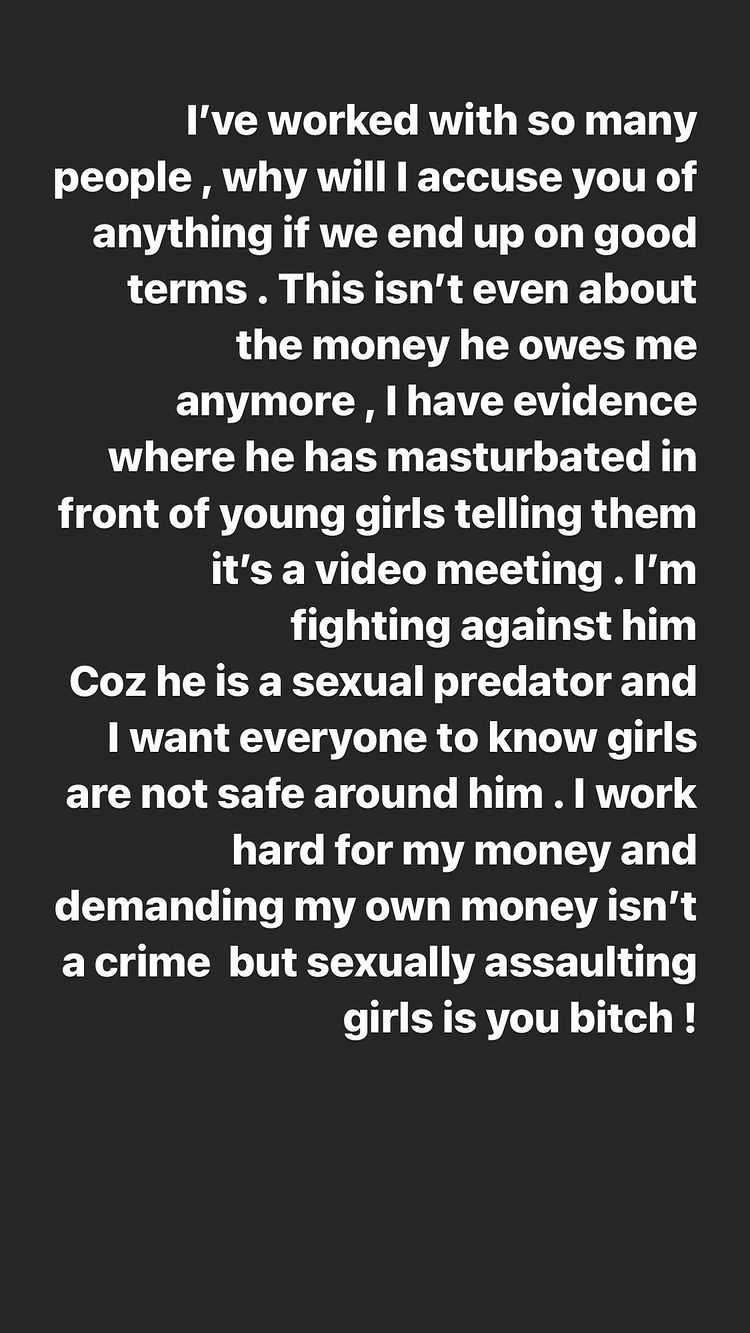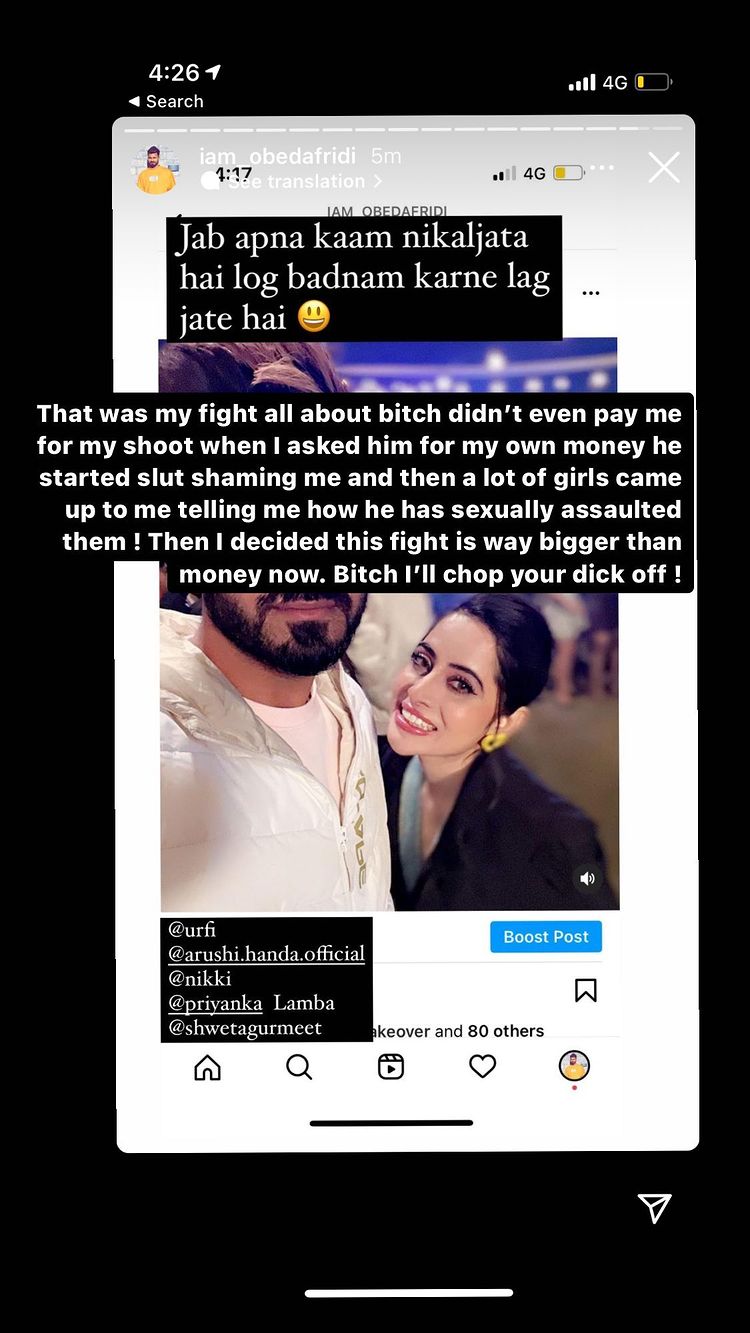 Not only this, she even collected proof and multiple other models and aspiring actresses have come forth with similar claims. Reality TV names including Priyank Sharma, Nikita Bhamidipati and Arushi Handa have also supported her claims and shared their experiences with the person. Also Read: What Is The Name Of The Actress In The Lamborghini Punjabi Song?
To add to it, the director is said to already have a case filed against him for using fake identities to cheat girls in the name of modeling assignments.
---