Popular actor Kuljinder Sidhu known for his roles in movies like 'Jamraud', 'Shareek', 'Saada Haqq' and several others recently took to his social media handle to share the news of sad demise of his grandmother, Sardarni Harbans Kaur.
Sharing a post on his Instagram story, Kuljinder shared the picture of a note which states that his grandmother left for her heavenly abode on January 28 and that her Antim Ardas is held on Feb 06. In the post shared, Kuljinder captioned the post, "My Naniji is no more. She was a peaceful soul. May waheguru rest her soul also rest in peace". Also Read : Rannvijay Singha Quits Roadies, To Be Replaced By Sonu Sood?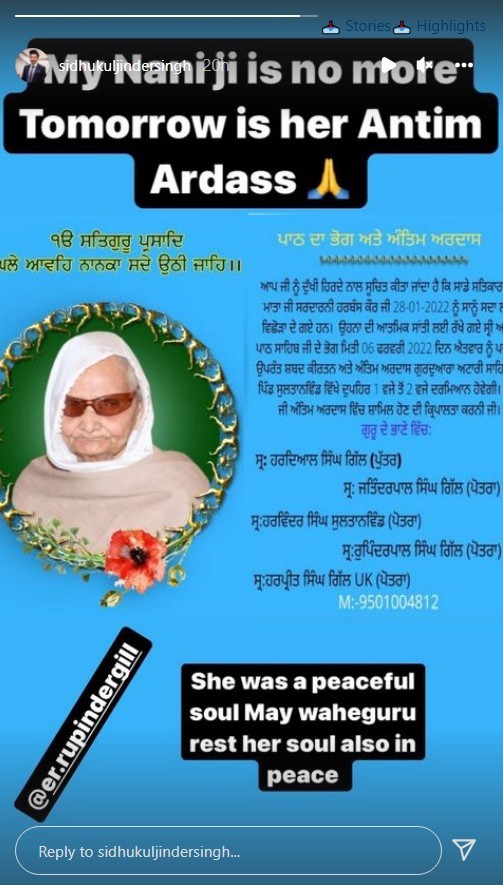 Well, we hope that the departed soul rests in peace and god bless the grief-stricken family with strength to pass through this phase.
---