Dalip Singh Rana, better known by his ring name 'The Great Khali' made his professional wrestling debut in 2000. Now, many are aware of his previous job as an Assistant Sub-Inspector of Punjab Police in Jalandhar.
Even his story about being one of the seven siblings in a poor family and having to do odd jobs to earn money is known to the public. However, here are 10 things from Khali's life that you might have missed!
1. How He Got Into The Police Force
One of the major jobs that Khali did before starting wrestling was in the Police force. But do you know how he got into it? Also Read: Do You Know How India Celebrated Its First Ever Republic Day?
During the time when Khali was serving as a security guard in Shimla, he caught the eye of a police offer. Now this person was from Punjab and got Khali inducted in the Punjab police in 1993. Even though Khali was reluctant to leave Himachal, his brother was also offered a job in the Punjab Police once he landed in Jalandhar and so he went ahead with it.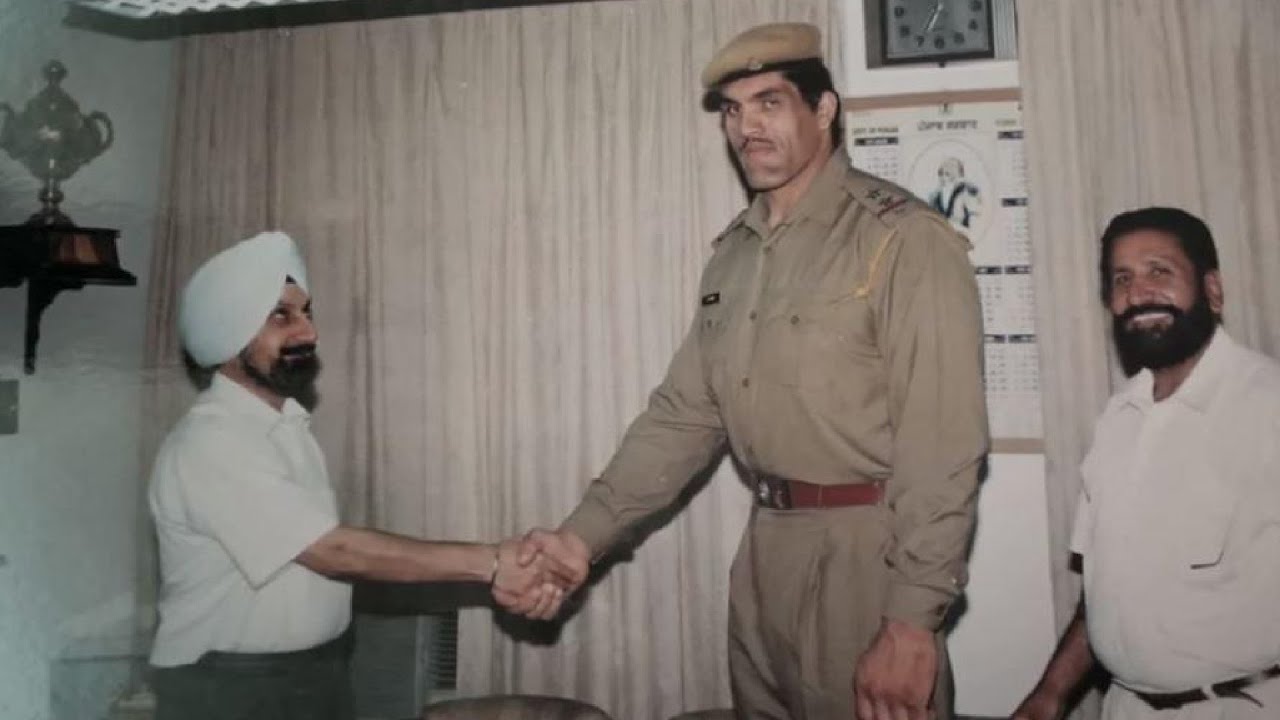 2. He Worked For WCW As Well
When we think about Khali, we relate him with WWE but not many know that it wasn't the only major name Khali signed with. One of his big contracts was with WCW, whom he signed with for promotions in 2001. He spent 8 months with the company, while he didn't make it to the big screen during that time, he stayed loyal to WCW until they went out of business and got bought by WWE.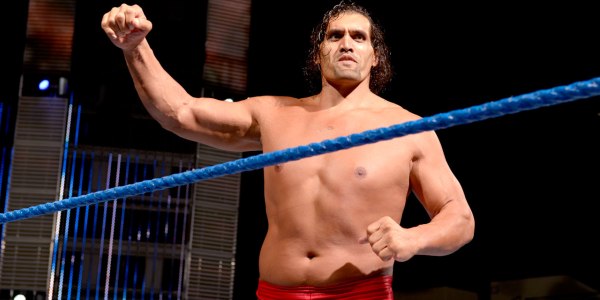 3. He Worked In Japan Too
While talking about his international feats, not many fans are aware of the time he spent working in Japan. The country is considered one of the hottest markets for professional wrestling.
But Khali did not work alone, instead, he was part of a tag team along with another wrestler, Giant Silva. The duos combined weight was approximately 805 pounds making them one of the strongest tag teams in the competition. Also Read: Cinematographer Vikcee Blessed With A Baby Boy!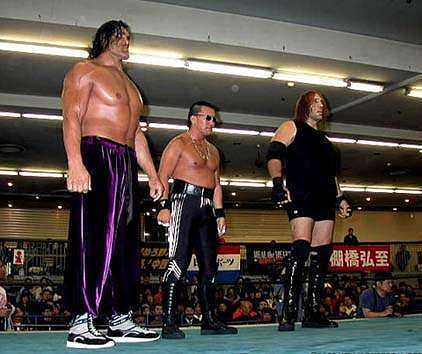 4. Medical Issues
Most fans know about Khali's medical conditions like Gigantism and chin protrusion since they are visible. However, not many are aware that he had to undergo serious brain surgery back in 2012. This was because he had a tumor in his pituitary gland, which he thankfully was able to have removed.
This was a major health scare but since it was not a wrestling or in-ring injury, it isn't talked about much.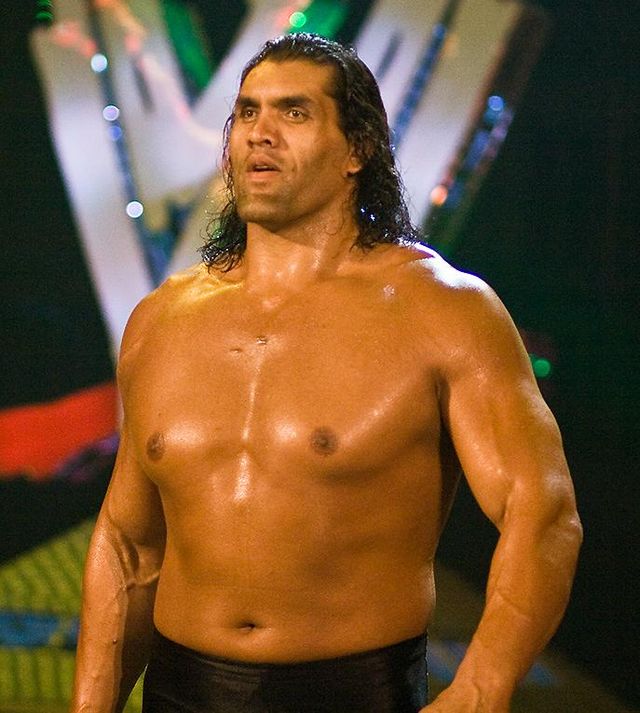 5. He Follows A Straight Edge Lifestyle
To explain to the readers, a 'Straight Edge' lifestyle refers to living a life without consuming alcohol, tobacco or any drugs. While it is not an uncommon lifestyle among wrestlers and they are usually open about it.
Khali did not share this or let it be a way for him to feature in storylines, not many people know that Khali neither drinks nor smokes. This is just proof that he chose to live a healthy and addiction-free life where fitness is his top priority. Also Read:Yuvraj Singh And Wife Blessed With Baby Boy!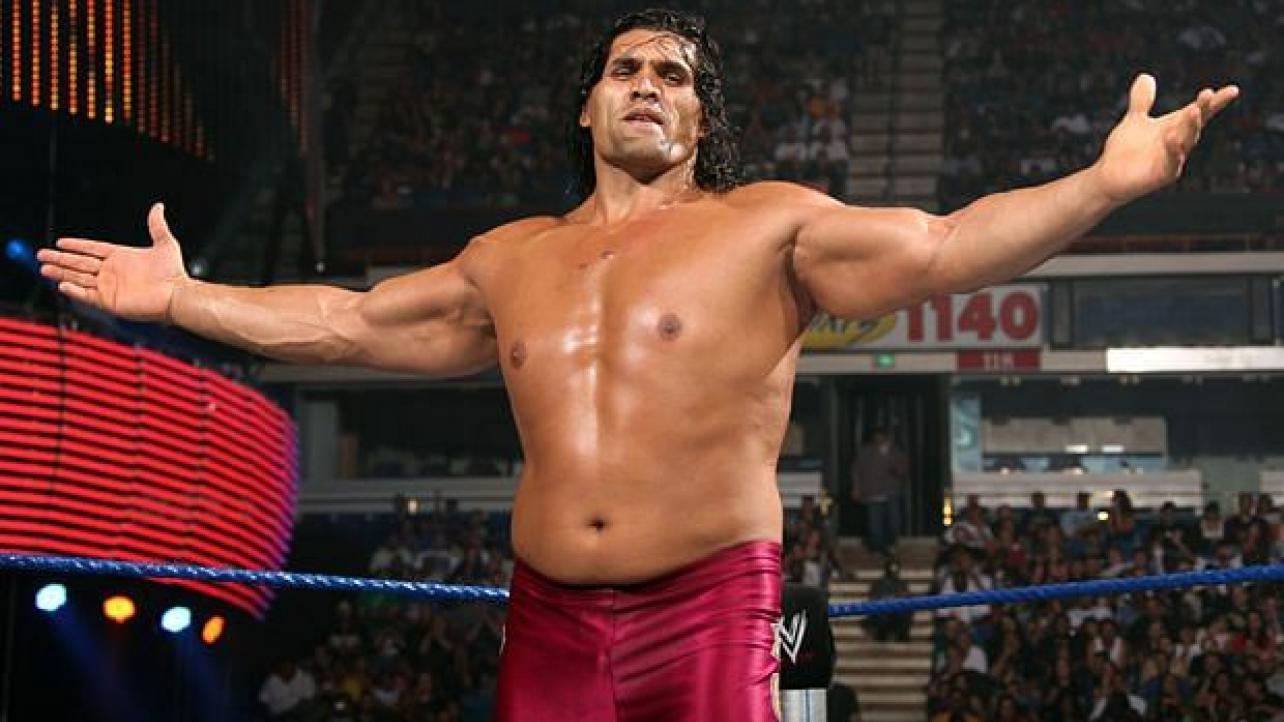 6. His Stint In Reality Tv
Many well-known personalities be it sportspersons or from the media go into reality TV. Khali is no different, in the 4th season of Bigg Boss, Khali appeared on the show and finished as the first runner-up. What many people don't know is that the show made special arrangements only for Khali, including a custom-made bed to fit him.
Other than this, he was also a part of TV shows— Khali had a brief cameo in episode 18 of NBC's 'Outsourced', and appeared on the Disney Channel TV program 'Pair of Kings' as Atog, a rock-smashing giant, in the episode "Fight School".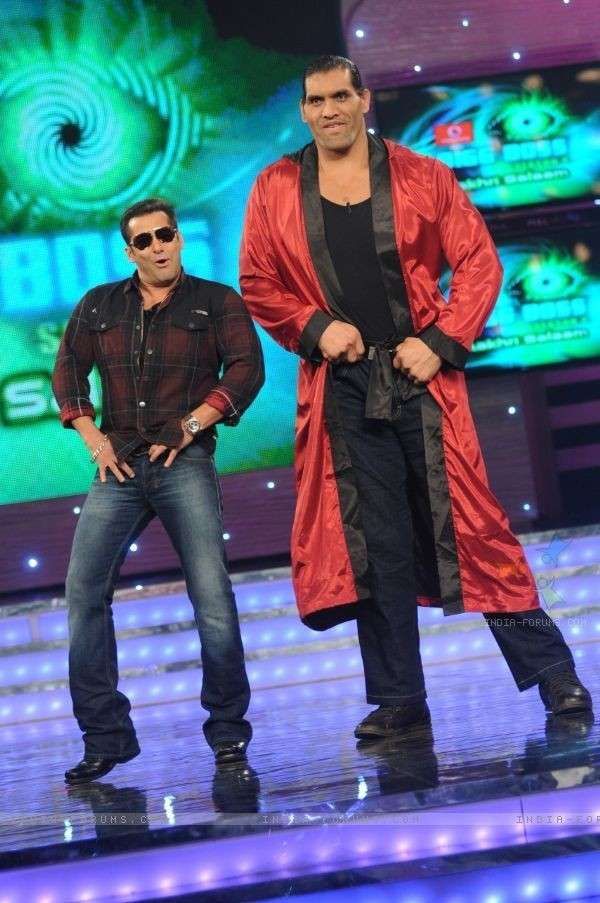 7. Part Of Bollywood And Hollywood Films
Not just on television, Khali also appeared in four Hollywood films and two Bollywood films. Over the years, he worked in films like 'The Longest Yard (2005)', 'Get Smart (2008)', 'MacGruber (2010)', 'HOUBA! On the Trail of the Marsupilami (2012)', 'Kushti (2010)' and 'Ramaa: The Saviour (2010)'. Also Read: Who Is The Female Model In Sandeep Brar's 'Chaar Din' Song?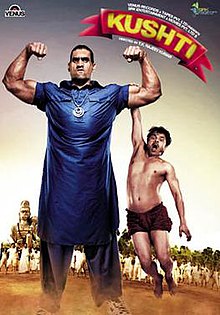 8. His Friendship With Co-Wrestler Natalya
An event in Khali's career was the kiss cam that he hosted. This led to members of the audience kissing, and it turned Khali into a playboy-style gimmick. At that time, there was a female wrestler, Natalya who was always around him. They were expected to partake in the Kiss cam activity, but that didn't happen.
It was even revealed later that she had pitched for them to kiss on-screen multiple times, but the WWE management didn't feel the same.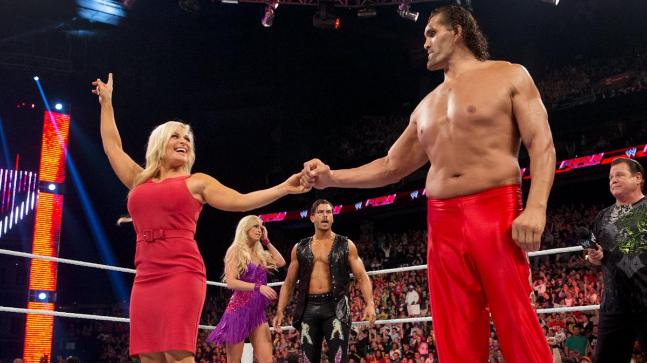 9. Fight With Big Show
During the time when WWE was the talk of the town, there were two main wrestlers— The Great Khali and Big Show. Once they happened to have a heated moment backstage. The reason behind this is suspected to be a special move called 'the chop'.
It was something that Big Show traditionally hit in the corner, but then Khali started doing it as well. Big Show took offense to this and confronted him backstage. This erupted in a legitimate backstage fight, which would no doubt have been a sight to behold. Also Read: Which Is The Song Sung By Virat Kohli And Anushka Sharma In Google Duo Advertisement?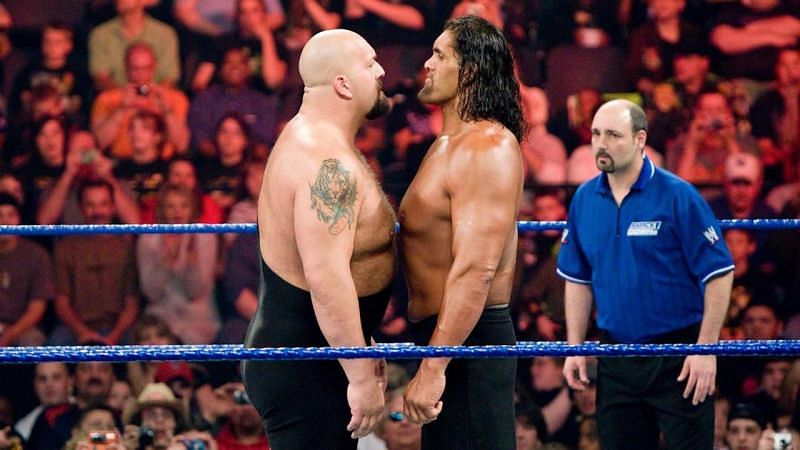 10. Being Bullied By Another Wrestler
When one thinks of Khali, we think that no one would dare take chances with him due to his tall height, wrestling experience and all that. But did you know that he was bullied? That too by Hornswoggle!
This might be a shock considering just the sheer difference in their heights and the fact that they acted like best of friends on screen. However, Hornswoggle has admitted to bullying him behind the screen. He admitted to targeting Khali every week, as Hornswoggle felt that if he should bully someone, it should be the biggest person possible, rather than anyone else.
---