It is the weather of hot chocolate and warm baked goods; the air is chilly outside. But for all our movie buffs who prefer warm buttery popcorn and chilled soft drinks inside the theatre instead of sitting in their bed, here are all the Punjabi films that will be releasing in February 2022!
Week 1
To kickstart the month, we have the much-awaited 'Jhalle Pai Gaye Pale', releasing on February 4, 2022. Will you watch this one? Also Read: Which Is The Song Sung By Virat Kohli And Anushka Sharma In Google Duo Advertisement?
Jhalle Pai Gaye Palle
This one is jointly written and directed by Manjit Singh Tony and Gurmeet Saajan. The movie will star Gurmeet Saajan, Gurchet Chitarkaar, Mannat Singh, Dilawar Sidhu and many more. This one will be produced by Goyal Music in the creation of Winner Films Productions and co-produced by Satnam Batra and Gurmeet Singh Photogenic. The poster of the movie suggests this one to be a comedy movie with a love angle.
Week 2
Diving into Valentine's week, the second week of February is as packed as the first if not more! In this week the viewer will have not one, not two but three options to choose between, all releasing on 11th February 2022. Also Read: Kulwinder Billa Turns Producer With New Project!
Phatte Dinde Chakk Punjabi
First on the release list is 'Phatte Dinde Chakk Punjabi'. This film will star the on-screen power couple, Gippy Grewal and Neeru Bajwa. The poster of the film suggests that it is a romantic film and since the duo has given us multiple romantic hits in the past, we hope this one will be good too! The movie will be directed by Maneesh Bhatt and produced by Gippy Grewal, Ashu Munish Sahni and Aniket Kawade.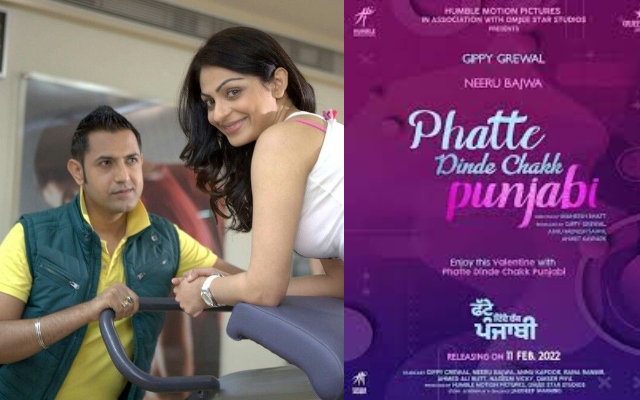 Jal Wayu Enclave
Following the theme, we have a lockdown love story in 'Jal Wayu Enclave'. Written and directed by Deepak Thaparr and produced by Gabbar Sangrur under the banner of 'The Theatre Army Films', this one will star Gurjazz, who will step foot into films for the first time, opposite actress Monica Sharma. the story is about the love between a rural boy and an urban girl.
Bhoot Uncle Tusi Great Ho
A film taking a different angle, 'Bhoot Uncle Tusi Great Ho' will release along with two romantic flicks that too during Valentine's week but do not have a love story as the central plot! However, this film has its own specialties like the fact that it will be the Pollywood debut of Veteran Actress Jayaprada and a comeback for Raj Babbar. Not only this, the director KC Bokadia might make his Punjabi directorial debut with this one! Also Read: Punjabi Singer Aatish Is Now Married!


Week 3
Moving into week 3, we have yet another clash between two film which are:
De De Geda
Even if 'De De Geda' had competition, we don't think that it would face any loss owing to the fact that it is an Ammy Virk film. Virk, who had a successful 2021, announced his first film for the year on his social media. This flick will hit the screens on 18th February 2022. After this film's announcement, one of his fans even called Virk "filma di machine".
Gurmukh
This one has been in the books for quite a while. It is finally set to release on 18th February this year. To tell you more about the film, the movie is made under the banner of Loud Roar Films and Raj Motion Pictures. The movie is produced by Harpreet Singh Devgun, Rakesh Dahiya, Vimal Chopra and Amrinder Raju. 'Gurmukh' is written and directed by Pali Bhupinder Singh.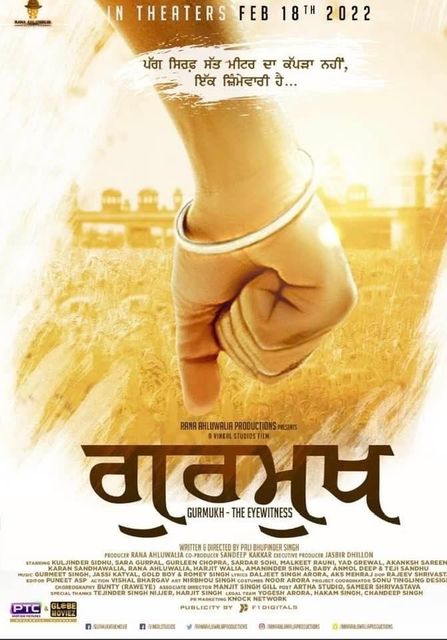 Week 4
Diving into the last week, we have a super special film and a clash! Well, we have two films set to release on the 25th of February, read ahead to know more… Also Read: The Song 'Teri Mitti' Is Actually Copied!?
Jatt Brothers
Another film marking the debut of a Punjabi singer, 'Jatt Brothers' will have Jass Manak making his debut in the lead along with Guri. Moreover, Nikeet Dhillon and Priyanka Khera will also be part of the project. The film is written by Dheeraj Rattan and directed by Manav Shah.
Aaja Mexico Challiye
The other film competing with 'Jatt Brothers' is the Ammy Virk starrer 'Aaja Mexico Challiye'. Written and directed by Rakesh Dhawan, this flick has a number of well-known names like Nasir Chinyoti, Mintu Kapa, Honey Mattu, Zafri Khan and many more in supporting roles. The poster of the film portrays people crossing the borders and money in the background clearly suggesting that they are moving abroad in search of better living and of course the story will also be revolving around the same.
Well, this is our list for now but fret not! We'll keep updating you and this list so that no one misses any fan favorites! However, do comment below if you think we missed any upcoming film and also tell us which one are you waiting for the most?
---