The name of Bhawanigarh-Sunam-Budhladha-Boha road has been renamed to Maharaja Aggarsen Marg as told by the Punjab Public Works Minister, Vijay Inder Singla. The name of the road has been renamed after the legendary King of Agroha, Maharaja Aggarsen ji.
The cabinet minister has even stated that the name of 87.05 kms road has been changed which stretches upto the borders of Haryana as it connect major cities of Punjab to Agroha Dham. Also Read : Sruishty Maan To Mark Her Acting Debut With 'Maa Da Sohna', Shoot Commences!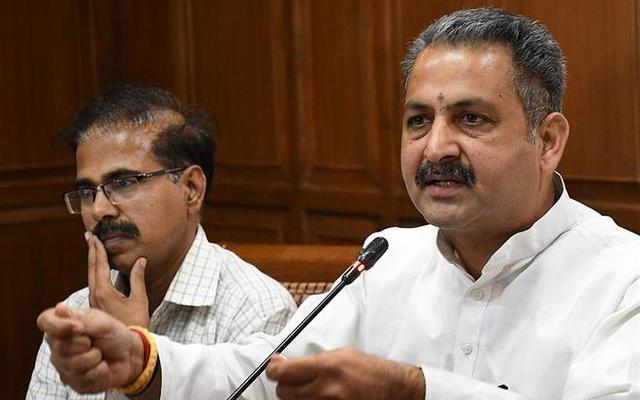 The minister has also urged Haryana Chief Minister to name the remaining 61kms part of the road up to Agroha Dham under their jurisdiction after Agrohan King.
He said that Agroha Dham is the historical place where the Aggarwal community originated and hundreds of pilgrims from Punjab and various other states visit the sacred place every year. In addition to this, he has referred this as gesture of respect by Punjab government to pay a befitting tribute to Maharaja Aggarsen Ji. Also Read : Rup Magon Expresses Happiness Over The Collaboration With Karl Wolf After 20 Years
Apart from this, the minister has also informed that their government has also set up an academic chair and a scholarship in the name Maharaja Agrasen at the Punjabi University in Patiala. In addition to this, an endowment fund of Rs. 7 crore has also been sanctioned by their government for smooth functioning of the chair. Also Read : Remember 'Dil Apna Punjabi' Actress Gauri Singh? Here's What She Is Doing These Days!
Remembering the legendary singer, the cabinet minister said that the Agarsen ji's commitment for the upliftment of the underprivileged sections of the society and to the promotion of trade and trader community in Northern India in ancient times.
---