Chandigarh is not just famous for its cleanliness and greenery, but also for giving India innumerable talents that have and continue to set examples for others in their respective fields. Whenever you think of Chandigarh, other than actors and celebrities, these famous names do come to one's mind!
1. Harnaaz Sandhu
Every Indian is familiar with the name Harnaaz Sandhu, after all, she created history after winning the 'Miss Universe 2021' title. What makes it even more special is the fact that India won this title 21 years later, before this it was Lara Dutta and Sushmita Sen in 2000 and 1994 respectively. Also Read: Who Is Harnaaz Sandhu: The Miss Universe 2021 (India)?
To tell you a little more, Sandhu has done her schooling from Chandigarh itself. Now, she is all set to make her debut on the silver screen with films like 'Pau Baaran' and 'Bai Ji Kuttange'.
2. Kapil Dev
The Haryana Hurricane aka Kapil Paaji aka Kapil Dev, full name Kapil Dev Ramlal Nikhanj, is pretty well-known. Along with getting India its first Cricket World Cup title in 1983, he still holds the title of being the youngest captain to win the world cup!
He retired in 1994, at the time holding the world record for the greatest number of wickets taken in Test cricket, a record subsequently broken by Courtney Walsh in 2000. At the time, he was also India's highest wicket-taker in both major forms of cricket, Tests and ODIs. Also Read: Do You Know About The Punjabi Movie Legendary Kapil Dev Had Appeared In?
He is also the only player in the history of cricket to have taken more than 400 wickets (434 wickets) and scored more than 5000 runs in Tests, making him one of the greatest all-rounders in the history of cricket. On 11 March 2010, Dev was inducted into the ICC Cricket Hall of Fame. Now we can go on and on about his achievements but you get the gist, right!?
3. Milkha Singh
Milkha Singh, also called 'the Flying Sikh' is a four-time Asian Games Gold medallist and 1958 Commonwealth Games champion but his greatest performance remains the fourth-place finish in the 400m final of the 1960 Rome Olympics.
Milkha Singh also represented India in the 1956 and 1964 Olympics and was bestowed the Padma Shri in 1959. He broke many records during his active years. The Indian field sprinter did not have an easy childhood as he was orphaned and lost most of his family during the partition of India and Pakistan. Also Read: Legendary Sprinter Milkha Singh Passes Away, Nation Mourns Over The Loss
Sadly, we lost him in the year 2021 due to the coronavirus. Singh passed away at the age of 91 after a month-long battle with Covid-19.
4. Abhinav Bindra
Another athlete from the Green city, Abhinav Bindra is an Indian Olympic gold medallist, retired sport shooter, and businessman. He is the first and one of only 2 Indians to win an individual Olympic Gold Medal. Moreover, he is the first Indian to have held concurrently the world and Olympic titles for the men's 10-meter air rifle event!
The 39-year-old Bindra did part of his schooling at St Stephen's School, Chandigarh. Abhinav was the youngest participant in the 1998 Commonwealth Games and Olympic Games 2000. In the year 2000, he was honored with Arjuna Award and in 2001 he was awarded the prestigious Rajiv Gandhi Khel Ratna. Bindra won 6 medals at various international meets in 2001. Also Read: Jassi Sidhu Did Not Sing The Original 'Chandigarh Kare Aashiqui' Song?
With more than 150 medals in his 22-year career, he is also the recipient of the Padma Bhushan from the Government of India. Bindra's primary outreach to Indian sports is through the Abhinav Bindra Foundation, a non-profit organization that works to integrate sports, science, and technology into Indian sports and encourage high-performance physical training.
5. Ramanjot Kaur
A world record holder in mountaineering, 25-year-old Ramanjot Kaur, a student at Panjab University, recently caught the media's eye when she took yoga atop a mountain top. She accomplished a remarkable feat when she scaled Mount Elbrus, one of the highest peaks in Europe. There, she reportedly performed Surya Namaskar, a yoga pose offered as salutations to the sun, at the peak under extreme conditions.
In 2020, Kaur climbed the Kilimanjaro Peak of South Africa in 17 hours. She managed to become a certified Unique World Record Holder by achieving the fastest expedition to Mount Kilimanjaro with 4 members in the team as crew members. Also Read: P-Town Wishes Everyone A Merry Christmas! Have You Seen Their Pictures?
A unique mountaineer, Ramanjot got interested in this activity when she got selected in adventure activities competition hosted by Chandigarh tourism. She first tried to climb the Kanchenjunga peak. After completing it successfully, she decided to pursue mountaineering professionally.
6. Manmohan Singh
An Indian economist, academic, and politician, Manmohan Singh was the first Sikh Prime minister of India. Serving as the 13th Prime Minister of India, Singh was also the first prime minister since Jawaharlal Nehru to be re-elected after completing a full five-year term.
Even though Singh wasn't born in Chandigarh, his academic journey began there as he did his B. A (Honours) in Economics, 1952 and M.A (First Class) in Economics, 1954 from Panjab University, Chandigarh.
His list of lifetime achievements is so long that we can't fit it in this article! Also Read: 'Teeja Punjab' To Have A Sequel?
7. Nek Chand (Late)
One of the names on this list which many might be unfamiliar with is Nek Chand. An Indian self-taught artist best known for his architecture and sculpture, his most prominent work includes transforming trash and debris into the Rock Garden of Chandigarh, an assemblage of thousands of sculptures in a forest on the outskirts of the city.
Born in 1924, Chand settled in Chandigarh in the year 1955 after his family was forced to flee from a border village of Pakistan due to the partition in 1947. When Chand entered the city, it was being built by the Swiss/French architect Le Corbusier and he got a job as a roads inspector for the Public Works Department in 1951. Also Read: Aarya Babbar And Prabh Grewal To Lead In 'Jatt England Paunch Geya'!
The Rock Garden built by him is one of the most famous sites in India. In 1984, Chand was awarded the Padma Shri award. He passed away in 2015 at the age of 90.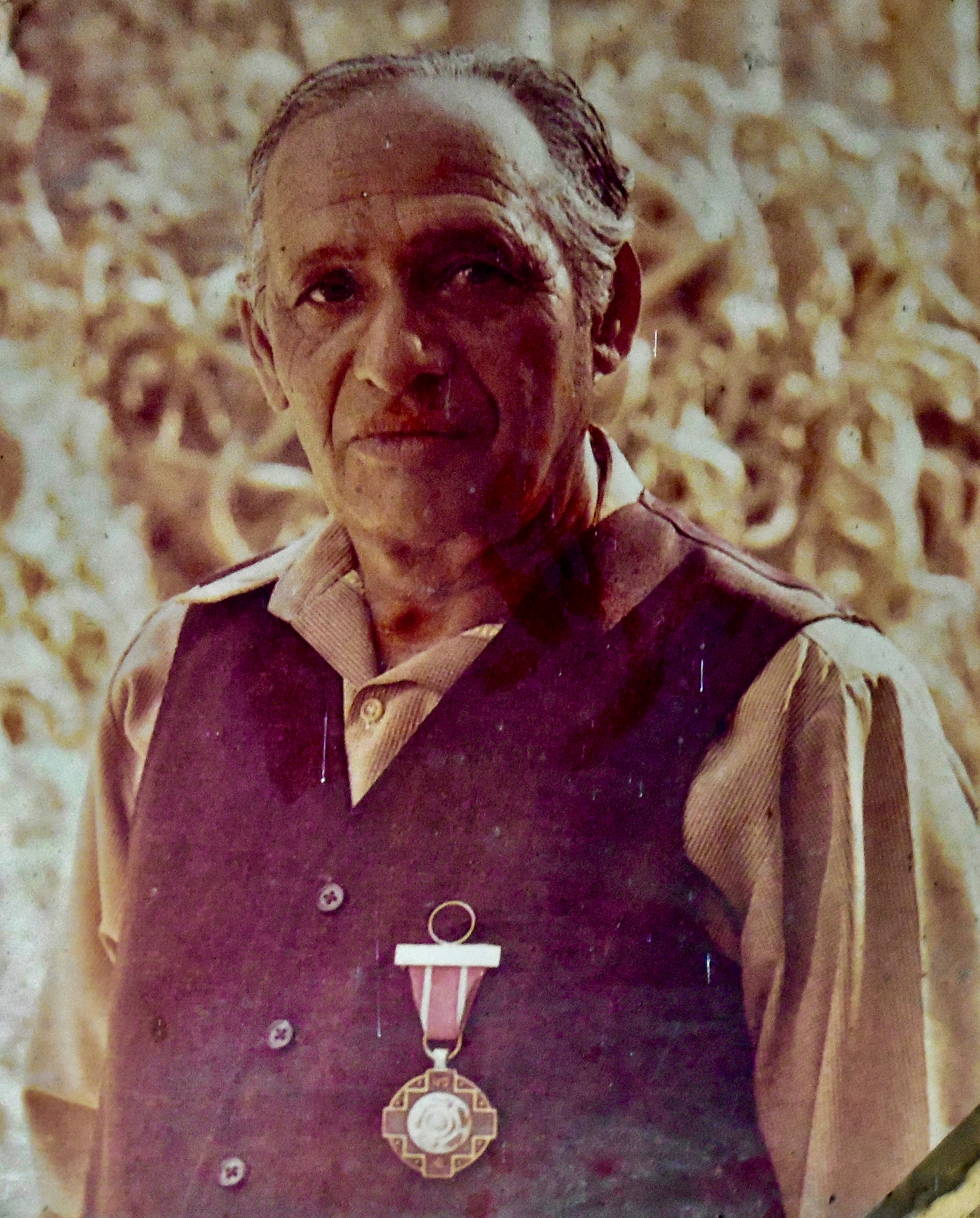 8. Neerja Bhanot (Late)
Most people know Neerja Bhanot's story owing to her movie and the book written by her brother Aneesh Bhanot. Bhanot was born in Chandigarh and studied in Sacred Heart Senior Secondary School before moving to Bombay.
Posthumously, she became the youngest recipient of India's highest peacetime gallantry, the Ashoka Chakra Award for her courage during the Pan Am Flight 73 which had been hijacked by terrorists. She even received several other accolades from the governments of Pakistan and the United States. Her bravery is addressed as an example till date! Also Read: Do You Know About Dr. Narinder Singh Kapany, The Man Who Bent Light!
9. Jaspal Bhatti (Late)
Even before Diljit Dosanjh, Jaspal Bhatti became the first Sikh to enter Hindi cinema and represent Punjabis. The King of Satire, Jaspal Bhatti is remembered to date for his work not just as an actor but also as a producer, director and television host. His low-budget 'Flop Show' TV series in the early 1990s created a legacy.
He graduated from PEC (Punjab Engineering College), Chandigarh as an electrical engineer. Also, his wife Savita Bhatti was chosen in the 2014 Elections as a Candidate of Aam Aadmi Party from Chandigarh, but she refused! Also Read: Blog: Did You Know These Celebrities Hail From Chandigarh!
Bhatti was even honored with the Padma Bhushan, India's third-highest civilian award in 2013 (a year after he passed away).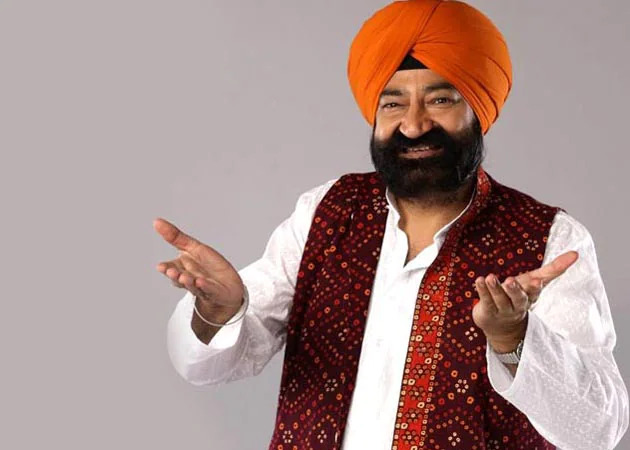 10. Sachin Bansal and Binny Bansal
IITians Sachin and Binny Bansal (not related) made a mark when they created the e-commerce website 'Flipkart' in 2007. Before that, they both worked in Amazon. In 2015, they both were listed at the 86th position in the Forbes India Rich List.
Both of them exited Flipkart after Walmart acquired it at a value of $16 billion in 2018. They are not only the famous personality of the city but are also an inspiration for all Chandigarhians.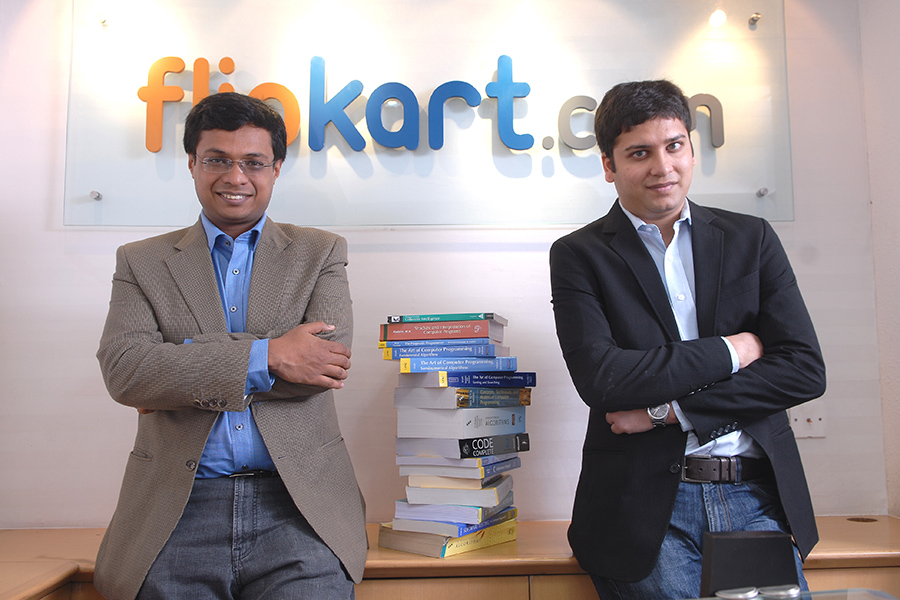 Well, this is it from our side. Comment below other names which should be added to the list!
---