Some films have their own special fan base, they might not be every cine-goers cup of tea but the few who like it are dedicated fans. The film being talked about today is 'Rabb Ne Banaiyan Jodian'.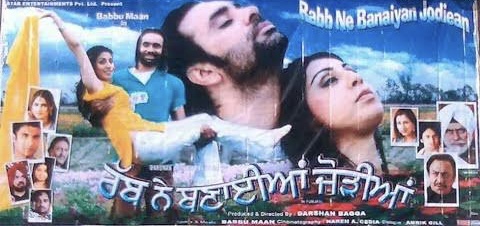 The 2006 film, 'Rabb Ne Banaiyan Jodian' completed 15 years since its release this year. It was released post the revival mode of Punjabi Cinema. Filmmakers were looking forward to cash in on the popularity of Punjabi Singers and wanted to cast them in lead roles for their films. The GhaintPunjab team went ahead and did an exclusive interview with the director and producer of the film, Darshan Bagga. Also Read: 'Teeja Punjab' To Have A Sequel?
To give you a little background, Darshan Bagga has directed some big Punjabi and Hindi Films (his last release was 'Jind Jaan (2019)' with Rajvir Jawanda).
To begin, he shares how the idea behind the film was conceived, "In a party, I saw many youngsters dancing on Babbu Maan's songs and would request to play his songs only. I felt a singer with such a fan following should be in films. I contacted Babbu Maan and he agreed to do the film. The subject was finalized and that's how we started Rabb Ne Banayian Jodian."
When asked about Babbu Maan's public perception about having a difficult personality on set, Bagga laughed and said, "No... In my film, He acted the way I wanted him to and he never interfered in direction. He knew he was working with an experienced team and there was no problem from his side. I hope we could work again." Also Read: Who Is Deep And Why Is Everyone Talking About Him?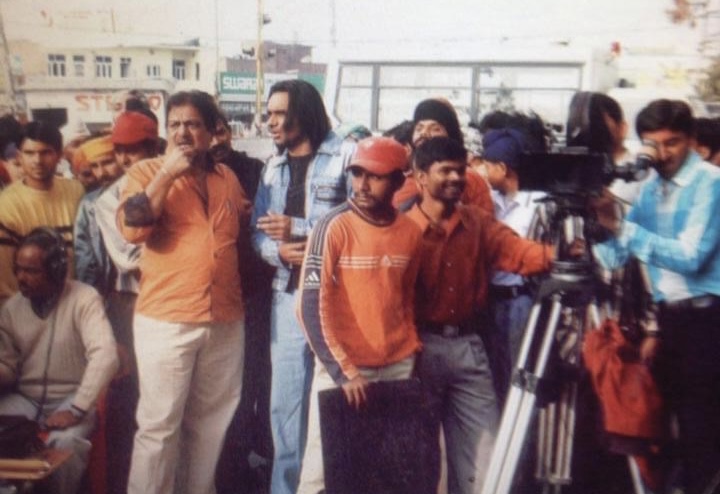 Bagga also cleared the general opinion about 'Rabb Ne Banaiyan Jodian' having an underlying theme similar to Karan Johar's 'Kabhi Khushi Kabhi Gham', which recently completed 20 years of its release. He denied saying, "Mughal E Azam is one of my favorite films. I was somewhere inspired from that classic about a rich boy-poor girl set up in contemporary times."
Talking about the rest of the cast he says, "Puneet Issar is a friend, I casually asked will you act in my film and he agreed. The other male lead was Jazz Pandher, I had directed him in Hindi Film 'Shikar'. He was perfect for the role of Babbu Maan's younger brother. Madhuri Dixit's secretary (Rikku Rakesh Nath) is a friend of mine, I asked him to let me know if there is any new girl for my film. Nilofar was signed within ten minutes after the meeting." Also Read: Kartar Cheema Announces Next Film 'Professor'!
Nilofar Salehi, the lead actress of the film has now left the industry. She recalls, "When the film offer came my way, I was like I don't know Punjabi. How can I do the film. But the director, Mr. Darshan Bagga felt I could do it. When he told me that I would be working opposite Babbu Maan. I was like, now I will have to do the film even if it's a spot boy's job. I have always been a Babbu Maan fan, so working opposite him in my debut film was like a dream come true. I was a little terrified as I heard Babbu Maan is a moody person. But I got to see a very calm side of him. My mother had accompanied me to the shoot. Babbu Maan, his friends and everyone in the crew took special care of us. They went out of their way to make us feel comfortable."
The film was criticized for having an intimate and a kiss scene in a Punjabi Film in response to which, Bagga reasons, "I know it was quite shocking for Punjabi Audience. But going by the story the main leads (played by Babbu Maan and Nilofar) meet in the first half, due to circumstances, get separated and then reconnect back in the climax of the film. I had to show the intense and passionate love between them." Also Read: 'Bai Chali Sasariye', The Rajasthani Film Which Inspired Many Remakes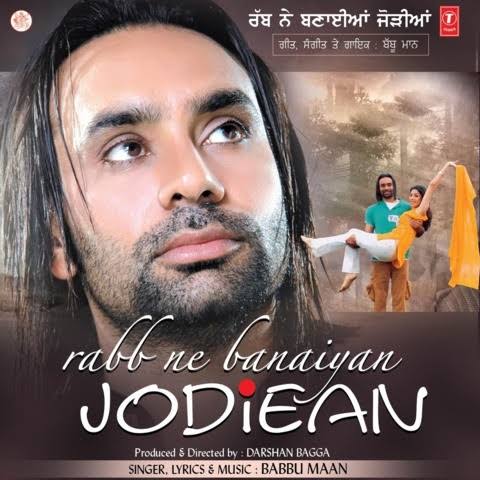 Babbu Maan was not just the lead actor, but also in charge of the film's music and to no one's surprise, the film had chartbuster music!
Coming to the release and box office collection, the film performed well and resulted in profits for the maker.
The film, written by famous Hindi film writers Rajeev Paul, Praful Parekh and Amrik Gill, had Babbu Maan, Jazz Pandher, Gurpreet Ghuggi, Nilofar, Rana Ranbir, Dally Khan, Donny Kapoor, Swati Verma, Puneet Issar, Gurkirtan and Ranjeet in the lead roles. Also Read: Did You Know About Simi Garewal's Only Punjabi Film!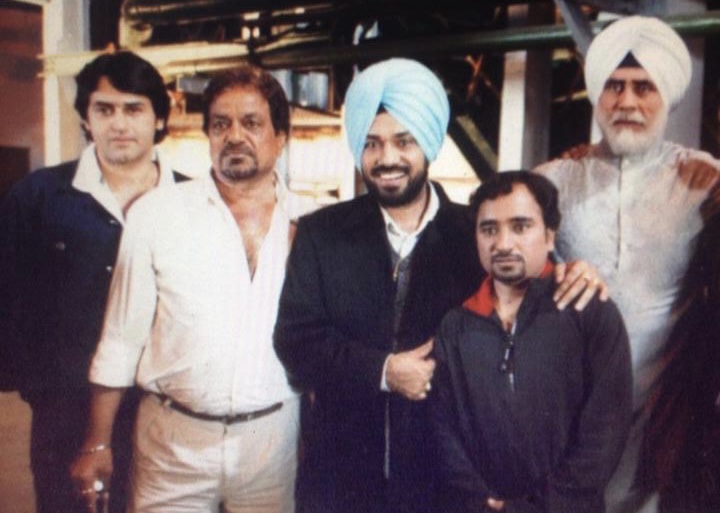 'Rabb Ne Banaiyan Jodian', a film based on the masala formula is special for Babbu Maan fans. After his Hindi Debut with 'Hawaien', 'Rabb Ne Banayian Jodian' marked the Punjabi film debut of Babbu Maan. While as a film 'Rabb Ne Banaiyan Jodian' might not appeal to everyone, it's musical score has been one of the best in Punjabi Film Albums of the last two decades. Even 15 years down the line, Babbu Maan's fandom from this film still does the talking. Also Read: Bollywood Celebs Who Turned Punjabi Brides On Their Big Day!

Trivia:
1. 'Rabb Ne Banaiyan Jodiyan' clashed with Hindi Film 'Umrao Jaan' at the box office, it released closely to other Hindi films like 'Vivah', 'Apna Sapna Money Money' etc.
2. Film was completed in six months in two schedules.
3. Film was mainly shot in Chandigarh, Panchkula, Mukerian, Chamba and Dalhousie.
4. At one point time model Gurpreet Kaur Sodhi/Kanishka was being considered for one of the female lead roles.
5. 'Rabb Ne Banaiyan Jodiyan' had a budget of nearly 2 crores.
6. Music cost of the film was over 30 lakhs, T Series holds all the rights of music now.
7. Overseas Theatrical rights of the film were sold at one crore.
8. Nilofer later acted in Yashraj's Film 'Rabb Ne Bana Di Jodi'. A mere coincidence that her Punjabi and Hindi debut films had almost same titles.
9. Nilofer also did a special appearance in Babbu Maan's 'Hashar'. It was her last Punjabi Film.
10. Mostly famous for negative roles, Late Veteran Actor Gurkirtan played a positive role in this film.
---