Retired Colonel Prithipal Singh Gill passed away on the afternoon of 5th December 2021. The 100-year-old man had several unique achievements including having served in all three wings of the armed forces i.e. Air Force, Navy and the Army. The Chandigarh resident died just a week before his 101st birthday.
It is said that Gill was not keeping well in the last few days and that his old age was the reason. His son, Dr. Ajaypal Singh Gill said that his father lived a good life. Gill's last rites were performed at Sector 25 cremation ground in Chandigarh, with friends, relatives and officers from the army's Western Command in attendance. Also Read: Punjabi Model Rehmat Rattan Marks Her Bollywood Debut With A Netflix Project!
Born in 1920 (Patiala), Prithpal Singh Gill, a resident of Sector 35 (Chandigarh), did his graduation from the Government College, Lahore and later took up flying as a passion at Walton Aerodrome in Lahore from where he earned a flying license. He began his career with the Royal Indian Air Force in 1942, while training in the Karachi grounds. But his father, Harpal Singh Gill, an army officer, felt that flying was unsafe and made him withdraw from the Air Force.
After that, the 23-year Gill joined the Navy where he served on the ship INS Teer, which was an escort for cargo ships during World War-2. He served the Navy for five years from 1943-1948 but thereafter left having completed the Long Range Gunnery Course in which he was graded Instructor Gunnery (IG). Also Read: Uchiyaan Udaariyan : New Film Announced, Singga & Navneet Kaur Dhillon To Lead!
Soon after Independence, in 1951, he joined the Indian Army and was posted to the Regiment of Artillery, due to his gunnery experience. Gill raised and commanded the 71 Medium Regiment during the India-Pakistan War of 1965. After attaining the rank of Colonel, he took early retirement in 1970.
Gill is said to have been a good sportsman as well. He married Preminder Kaur in 1950. Even during his youth, Gill is believed to have stood out owing to his charismatic smile and good health, which he attributed to his genes. Also Read: When Will Pavan Malhotra Get His Acting Due?
Gill is survived by his wife, a son, three grandchildren and three great-grandchildren.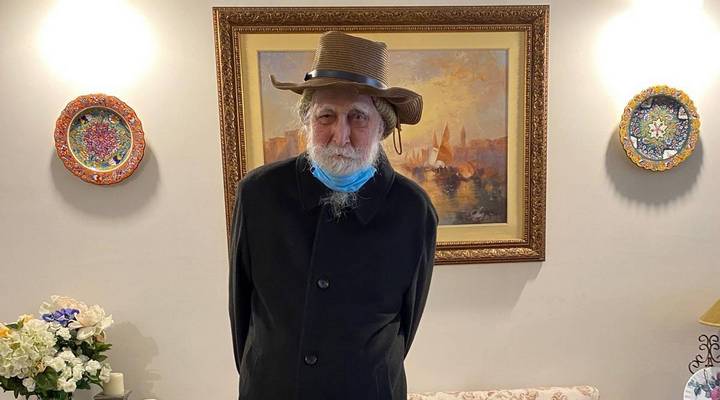 ---