Apart from super hit songs, Sharry Maan keeps his fans and followers well-entertained with his hilarious social media posts too.
Well, after a huge controversy after Parmish Verma and Geet Grewal's wedding, Sharry has recently posted something which has surprised everyone.
Actually, Sharry took to his social media to reveal the love of his life, Parizaad Maan who is from Pakistan. In an adorable photograph shared on social media, Sharry calls her the reason he quit alcohol. In the caption he wrote, "Your eyes are the reason i quit alcohol....love you @parizaad_maan i am yours forever maan". Also Read : Times When Kiara Advani Played The Punjabi 'Kudi' Onscreen
As soon as he posted the picture, several congratulatory messages started to pour in the comments section.
Not only this, Sharry after sharing the post, shared a series of posts in the story where he was all praises for the legendary Pakistani artists like Sajjad Ali and Arif Lohar and called Parizaad as his 'Begum'. Also Read : Diljit Dosanjh's Savage Comebacks That Left Us Saying 'Ghaint Galbaat'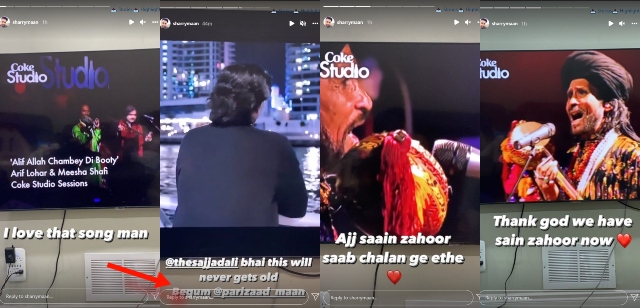 In one of the posts he even shared his excitement over going to Pakistan now.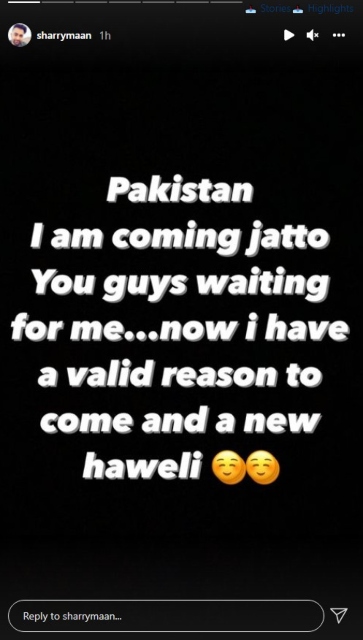 On the other hand, some of the fans pointed out the singer on calling her as 'begum' and as a pro '3 Peg' replied them. Have a look! Also Read : A List Of Movies Kaka Kautki Has Been A Part Of!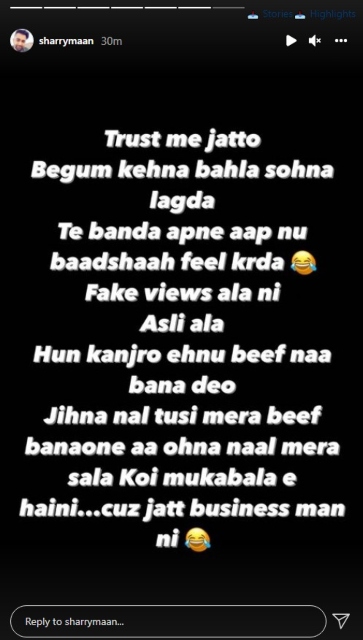 Well, needless to say, Sharry and Parizaad make a really great pair. What do you think?
---