The veteran actor of the Punjabi industry, Veerendra was a whole package. In the span of his 15-year career, he gave us innumerable popular Punjabi films not only as an actor, but also as a writer, producer and director. Veerendra directed nearly ten Punjabi Films, out of which, 'Batwara (1983)' was one of his most appreciated and successful films.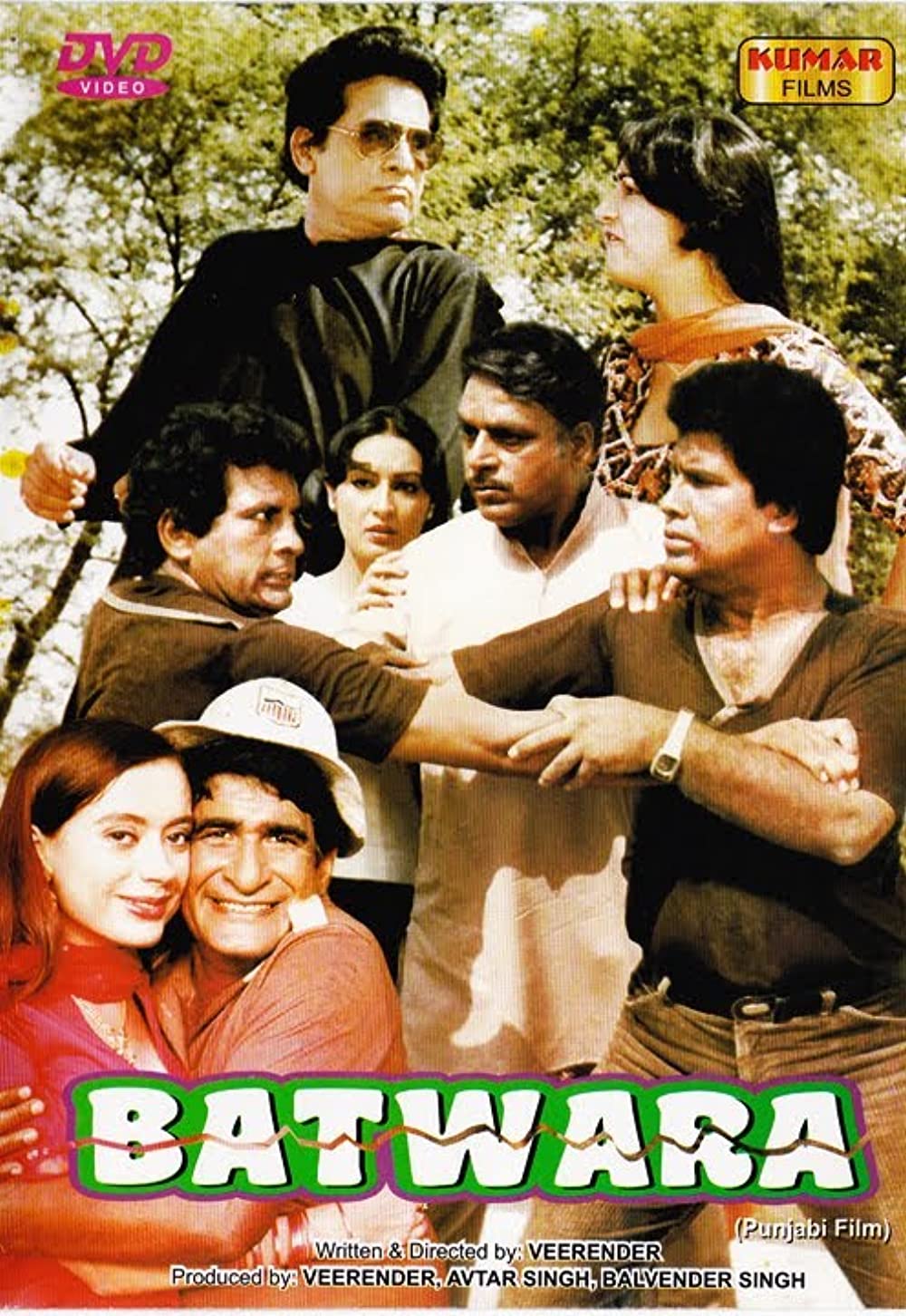 Directed, co-written and co-produced by Veerendra, 'Batwara' had Veerendra, Daljit Kaur, Mohan Baggad, Yogesh Chabra, Arpana Chaudhary, Yash Sharma, Sudha Chopra, Ved Goswami, Surinder Sharma, Jagdev Nijher, Barkha, Pritam Singh, K Pappu, Diana, Mehar Mittal and Yograj Singh in lead roles.
'Batwara' was one of the most successful social family drama film of its time. It strengthened the position of Punjabi Cinema in the national film scenario. It also established Veerendra as a trustworthy actor and director while Daljit Kaur and Mehar Mittal enjoyed the star status of top leading actress and comedy actor respectively with back-to-back hits. The film also gave the Punjabi Film Industry a dashing star like Yograj Singh! Also Read: Read How Actor Yograj Singh Turned Director With 'Jatt Punjab Daa'!
In an interview with the team of GhaintPunjab, actor and action-director Mohan Baggad shared his experience saying, "The basic idea was given by me. Me as a Village lad had seen and heard about such family conflicts. Veerendra was in London when film was being planned. Upon his return, me and K Pappu gave him enough material for writing. He developed it further for the film."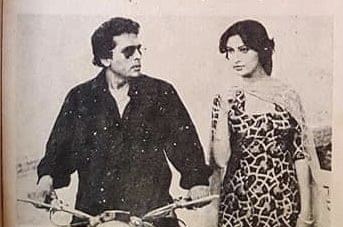 Talking about the cast, he says, "I was not supposed to play the role of younger brother of Veerendra. It was Jagdev Nijher (An NRI friend of Veerendra who had acted and invested in few of his films) who was to do it. But post 'Sarpanch' and 'Balbiro Bhabhi', I became famous and Veerendra insisted that I play the role. Earlier I had played his elder brother in 'Balbiro Bhabhi' and then in 'Batwara' I was playing the role of his younger brother while Jagdev Nijher was given the role of Yograj's elder brother.
It was also Yograj's debut film. Veerendra had met him socially and offered him the part. Both Daljit Kaur and Priti Sapru were being considered for the leading lady's role. After 'Sarpanch' Veerendra wanted to repeat Priti Sapru for 'Batwara', but producers (Avtar Singh and Balwinder Singh) insisted that Daljit Kaur should be signed, as she looked perfect as the Punjabi Girl while Priti Sapru would be a misfit. So Daljit Kaur was signed for the leading role.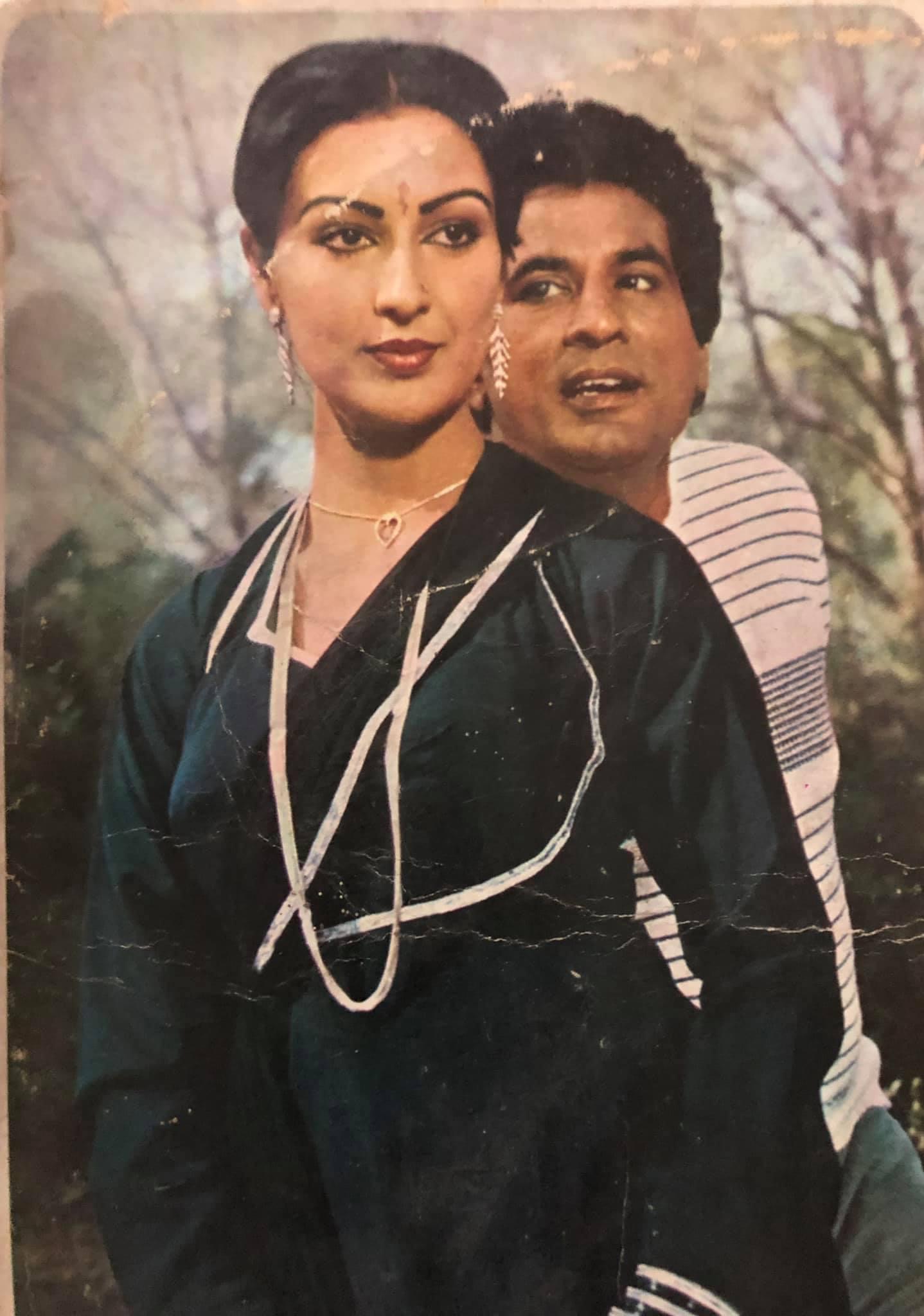 For the role of Chachi, Veerendra wanted to sign Shammi Aunty. But she was busy with other films and Arpana Chaudhary was approached. She was doing leading roles and in 'Batwara' she was given a substantial character role. It was funny that during an emotional scene of her character's death scene everyone was to cry. She, later on, said, 'Tusi Mainu Changi Bhali jawan Nu buddhi bana ditta'"
The 'Sarpanch' fame, Diana was Jagdev Nijher's girlfriend at the time and was also given a part in the film opposite Mehar Mittal. Also Read: Film Festivals That Celebrate Punjabi Cinema!
Suresh Mudgal, who is now a known film director of Rajasthani films, had assisted on a couple of Punjabi Films which included 'Batwara'. While talking to Ghaint Punjab he talked about the shooting and locations of the film. The film was shot in and around Jalandhar and it was wrapped within one month. For the songs too, locations were finalized within and around Jalandhar.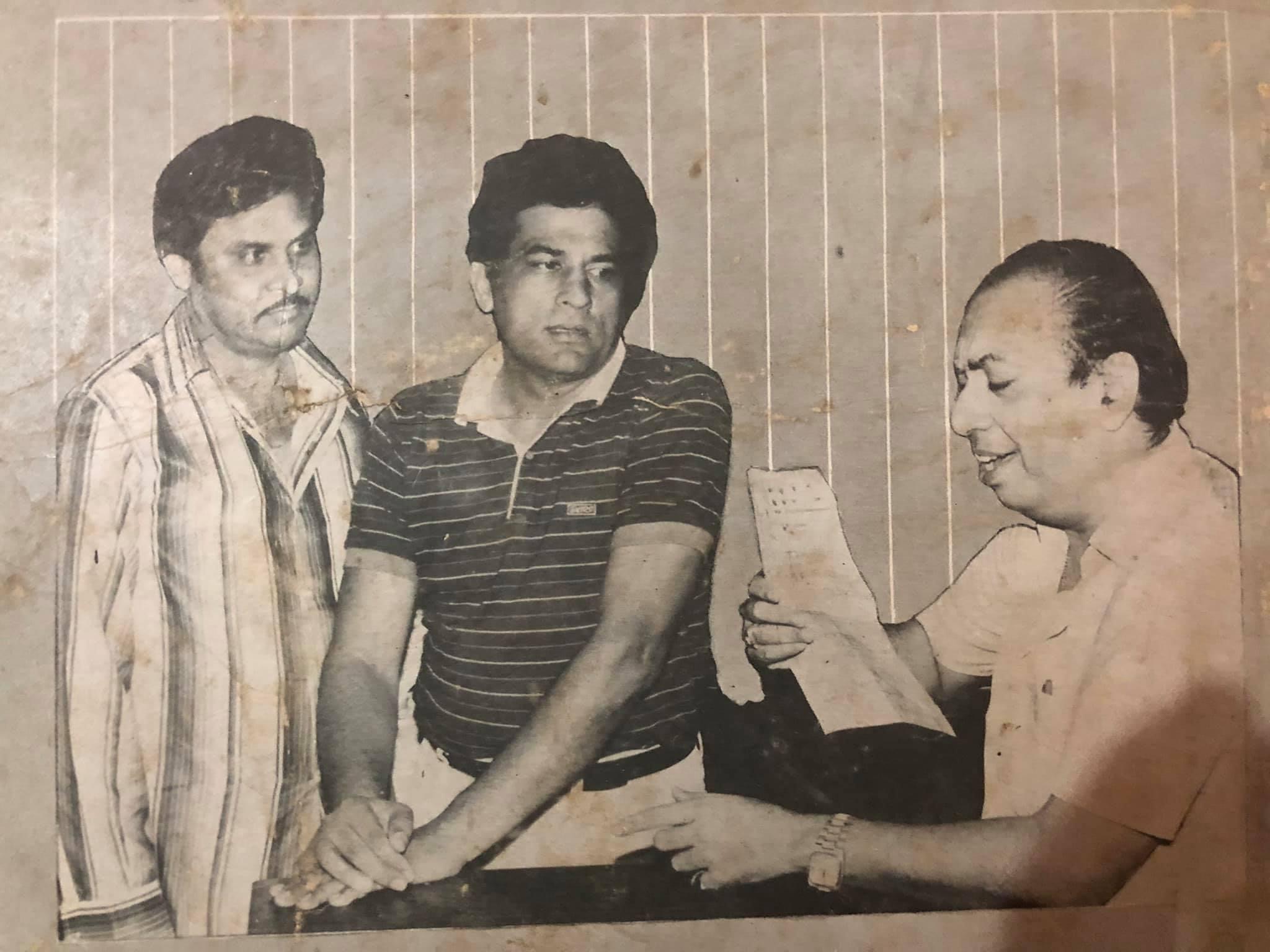 One of the most crucial and turning point of the film was a fire scene in which Sudha Chopra (mother-in-law) set her daughter-in-law, played by Daljit Kaur, on fire. 'Batwara' was first Punjabi Film to have a fire action scene in it that too which was shot in Jalandhar and not Bombay! The whole scene was taken care of by Mohan Baggad, Suresh Mudgal revealed.
"(For the fire scene) I had the team, but in Bombay, you can get more safety equipment, the perfect clothing to fire safety gas. We shot the scene in Jalandhar. The duplicate was one of the boys from my team. We wrapped him with Banana Leafs and bandages before the scene shoot team was ready with wet blankets. The scene was done in one take and the stuntman had no burn injuries and was safe. It was indeed a crucial and important scene of the film, which was to be shot in Bombay, but we managed to do it in Punjab." Baggad told the team. Also Read: 'Dupatta Tera Sat Rang Da' Model Anchal Kumar - Here's What She Looks Like Now!
But how can any production go smoothly? In the case of 'Batwara', S. Bhag Singh had started 'Mamla Garbarh Hai' with Gurdas Maan, but his film's heroine stepped back at the last minute. Daljit Kaur was in Punjab for the shooting of 'Batwara' and he wanted to sign her for 'Mamla Garbarh Hai'. Since S. Bhag Singh's daughter, Barkha was playing Veerendra's sister in 'Batwara'. Veerendra got to know about the problem and agreed to help them.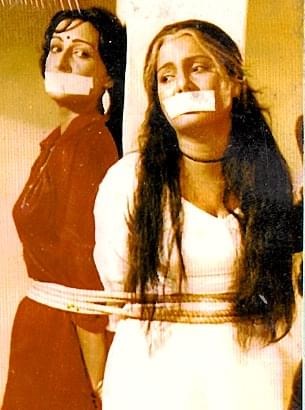 "Everything was finalized for 'Mamla Garbarh Hai' and we had no leading lady of the Film. Veerendra uncle told Papa that he can take Daljit in his film even though Batwara's shoot was going on. The dates which Daljit Kaur had given for 'Batwara' were also being used for our film. Papa appointed a driver with an ambassador car for Daljit. When she was required for 'Batwara', she would go there in Jalandhar and come back for the shoot of 'Mamla Garbarh Hai' in Chandigarh after completing her work for 'Batwara'. Just imagine, there were no mobile phones and still no shooting schedule suffered. Hats off to both Veerendra Uncle and Daljit Kaur ji! My sister Barkha was in 'Batwara' too. So we would often go for the shoot. In fact Barkha loved being pampered on the sets. " says Bano Pandita, the Daughter of S. Bhag Singh.
As Suresh Mudgal recalls, "Apart from Punjab, 'Batwara' had theatrical releases in Delhi, Haryana and Rajasthan too". Further Mohan Baggad says, "The songs 'Lokon Waddea Gandase Naal', 'Surajmukhi De Phull Wargi', 'Mere Cycle Vich', 'Ik Tere Vaal Kaale' etc were big hits in those times. Audience was already excited for the film. I remember the film had trial show in Bombay. After watching the film Dara Singh ji was very happy. He said it's no less than any Hindi Film. Veerendra was called Manmohan Desai of Punjabi Cinema for no reason. While his films were entertaining, it would also convey a social message. Ultimately, the film did very well." Also Read: Who Is Tanu Grewal, The Punjabi Model All Set To Make Her Acting Debut?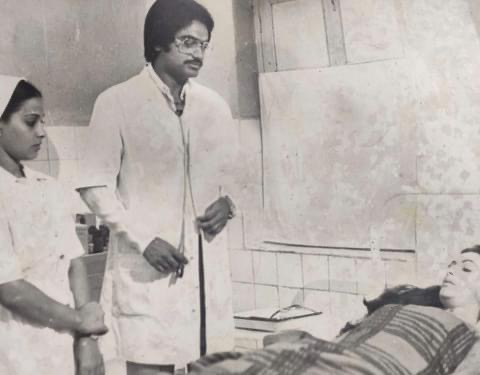 (Picture credits: Laadi Sunam, Lakhvir Singh, Meet Kaur, Shamsher Singh Sohi)

Trivia
1. Released on 12 August 1983, the film had close competition from Hindi Films like 'Betaab', 'Jaane Bhi Do Yaaro', 'Bandhan Kache Dhagon Ka', 'Naukar Biwi Ka', 'Faraib' etc.
2. Actor Sukhjinder Shera appeared briefly in the film. It was his first film.
3. Priti Sapru was also considered for the leading role.
4. Shammi (Aunty) was approached for the character role eventually done by Arpana Chaudhary.
5. 'Batwara' marked the debut of actor Yograj Singh.
6. Veerendra's wife Pammi (Parminder Kaur) had done the costume designing for the film.
7. Barkha, the daughter of S. Bhag Singh acted in the film, her Mother Kamla Bhag Singh also appeared briefly in the film.
8. Director K Pappu appeared briefly in the film. Producers Balwinder Singh and Avtar Singh also made an appearance in the film.
9. Mehar Mittal's daughter was also part of the film in a brief appearance.
10. 'Batwara' was mainly shot in Jalandhar and near Phagwara, Goraya and Villages like Lehal Kalan, Dhadwal, Mukandpur and Dosanjh Kalan (Diljit Dosanjh's Village). While some scenes were filmed in Bathinda, others were in Mumbai.
---