A person's clothes affect him/her a lot. The first thing people look at when they see is your dressing style. So it can be said that a person's clothing reflects their personality.
Even though the trends of clothing change every year but the Kurta Pajama look is a Punjabi classic. At the same time, modernization has resulted in a shift from classic wear to a jean and t-shirt or a pant-suit. However, here are 5 Punjabi singers who brought back the Kurta Pajama and normalized wearing it in their songs, videos, or even in daily life! Also Read: Did You Check Out Randeep Hooda's Striking Turbaned Look!
Mankirt Aulakh
The 'Badnaam' Munda is actually one of the first people to incorporate the Kurta Pajama in his music videos leaving behind the usual jeans and t-shirt.
Aulakh is famous for his songs like '8 Raflaan', 'Badmashi', 'Gallan Mithiya', 'Gangland' and 'College' among others. He is not just a singer but has also worked in the 2016 Punjabi movie 'Main Teri Tu Mera'.
But most importantly, his songs like 'Bhabhi', 'Vail' and 'Ali Baba' showcase Aulakh in traditional attire. Also Read: Do You Know About Sunil Dutt's Work In Punjabi Films?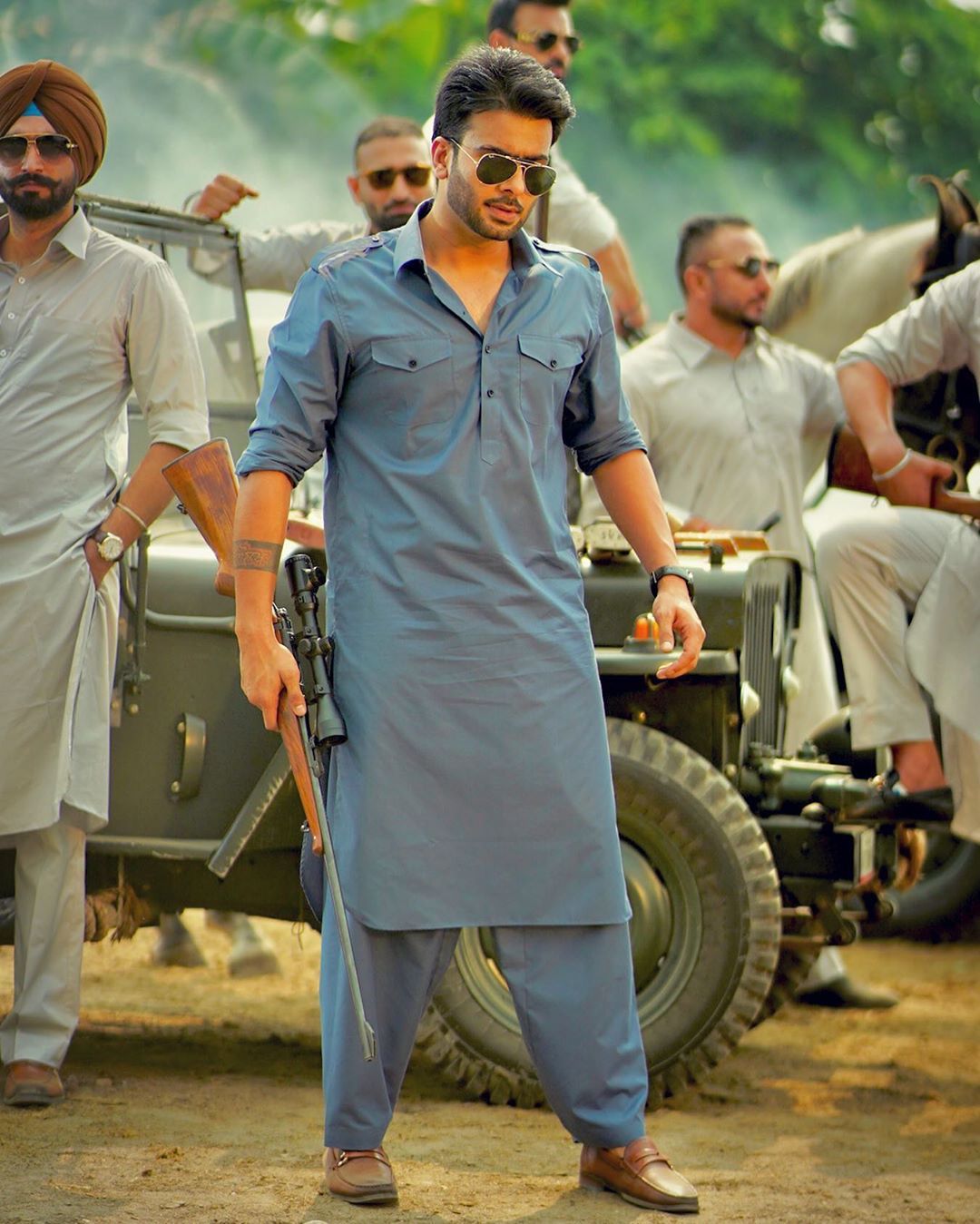 Ammy Virk
With his debut in Bollywood and the success of Punjabi films, the singer and actor Ammy Virk has been on a road to success. However, it is good to know that Virk hasn't forgotten his roots and is somewhat trying to bring back the classic Punjabi male look— a Kurta pajama, Punjabi Jutti and then his turban.
His songs 'Khabbi Seat', 'Haan Kargi', 'Bullet VS Chammak Challo' and 'Dabde Ni', along with others are fine examples of the look mentioned above. Also Read: Paani Ch Madhani Review: Naresh Kathooria's Story Brought Out Very Finely By Vijay Kumar Arora
Jass Bajwa
Jass Bajwa is a Punjabi singer and actor who became famous with his 2014 album 'Chakvi Mandeer' and then in 2017 he made his acting debut in the film 'Thug Life'.
Bajwa can also be seen wearing the get-up not only in his songs like '12 vise', 'Satrangi Titli', 'Chakvi Mandeer' but also in real life.
Bajwa is also one of those singers who have stayed true to the traditional look since the beginning of his career! Also Read: These Women Centric Punjabi Movies Are A Must Watch
Ranjit Bawa
The 'Mitti Da Bawa' singer Ranjit Bawa has been an active advocate of Punjabi culture and its heritage. Bawa has stood up for many social topics related to Punjab be it the Farmer's protest or the issue of drugs.
However, he is not just all talk, his actions and looks also support his ideas. Bawa can be seen sporting a classic Kurta Pajama along with a shawl or muffler in his daily life, social media lives and even the stage shows he performs at.
Ninja
The Punjabi playback singer and actor Ninja is best known for his songs like 'Aadat', 'Oh Kyu Ni Jan Sake', 'Roii Na', 'Thokda Reha' and 'Gall Jattan Wali'. As an actor, Ninja has starred in the movie 'Channa Mereya' for which he even received the Filmfare Best Debut Male Award! Also Read: Movies Updates: Here's A List Of All The Punjabi Movies Releasing In November – 2021
He is another singer who has shifted to the traditional attire and became a trendsetter as others are also following it. His look can be seen in the songs 'Dil' and 'Be Ready'.
---