The Oscars are a big event for any cinema fan and with the Academy Awards forthcoming, the debate among cine-goers is about India's entry into the awards. Keeping that aside, do you know about any Punjabi Film which was submitted for an Oscar Awards?
Not to worry if you don't, the 2006 film, 'Waris Shah: Ishq Da Waaris' is the only Punjabi film to enter the Oscars. Also Read: Bigg Boss 15: Afsana Khan Faked Friendship With Her, Says Akasa Singh After Eviction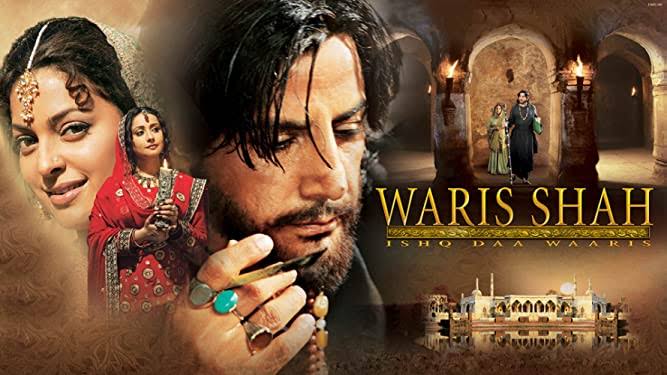 The film was released almost 15 years ago and yet, no other Punjabi Film could get even a mention in the shortlist for Oscars to date (Of course, let's ignore the Punjabi rap 'Baby Tu Hai Oscar to main bhi hoon Leonardo ik na ik din tujhe paa hi loonga').
Though most recently, it was a proud moment for the Punjabi Film fraternity when Film Director Navaniat Singh joined the selection committee for India's official entry to the Oscars. Also Read: Do You Know About Shah Rukh Khan's Punjabi Connection?
However, it is interesting to know that 'Waris Shah: Ishq Da Waaris' was not sent through the Film Federation of India, instead it was an independent entry for Oscars. How? Read ahead to know more about the classic period saga.
On its 15th year anniversary, team GhaintPunjab talked to Mrs. Manjeet Maan, the producer of the 'Waris Shah: Ishq Da Waris'.
To begin, Maan reveals that, "'Des Hoya Pardes' had just been released. There was no plan of any other film right after it. One day Kukku Babbar (Raj Babbar's brother) casually said why don't you make a film on Waris Shah. I felt it will be a good idea to bring his life on celluloid. It was such a coincidence that when I went to talk to Gurdas Maan ji about it, he was practicing his riyaaz (practice) by singing Waris Shah's 'Heer'. I think it was a sign."
The film's pre-production progressed rapidly. Manjeet Maan added, "Then I talked to Suraj Sanim ji (writer). It was soon developed into the script. We had worked with Juhi (Chawla) & Divya (Dutta) before and they readily agreed to work in the film. I had given some situations for Songs to Mr. Jaidev Kumar. Gurdas Maan ji wrote all the songs of the film within a day". Also Read: Simi Chahal Stuns Everyone With Her Latest Weight Loss Pictures!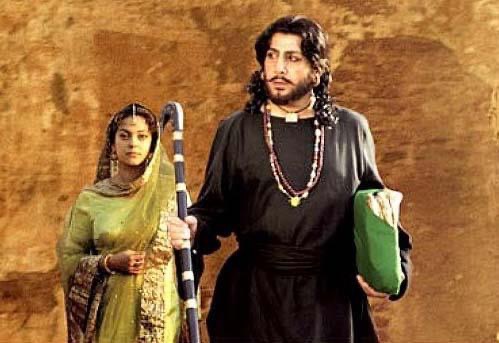 The period film required the whole set up of the old world, the team zeroed in on Mullanpur, a small town near Chandigarh. "The place had everything we required— a pond, a Mosque (Manikpur Sharif) and a perfect location for making a set".
While Mrs. Manjeet Maan was constantly reminded that she is making a Punjabi film and making huge sets would increase the budget. But she did not want to step back and went ahead with the film.
Just like the casting and writing, the film production was over in no time. "The artwork started in January 2006 and sets were ready by March and then by September, the film was complete". But not everything went so smoothly, Manjeet Maan adds, "Upon release the whole team was happy with the appreciation and response for the film, but it was short-lived. Manoj Punj the director of the film passed away after a cardiac arrest". "It seems he was to complete the Waris Shah before leaving this world", says Manjeet Maan on an emotional note. Also Read: Ish Sodhi, A Punjab Born New Zealand Cricketer!
So the film was costlier than most films of the time, "Just after the release, we went through the biggest loss of not having Manoj around. No other loss could have been bigger than that. Frankly, once the film was released, we did not inquire where the film has been released or not. Manoj was gone and nothing else mattered at that time."
Coming back to the topic on hand, Manjeet Maan reveals that, "The USA distributors suggested submitting it for Oscars and it was an independent entry for Oscars. We held a couple of screenings of the film and everyone loved it. The process was very time-consuming and costly. We tried our best. The effort did not go all in vain as Waris Shah is stored in Oscar Library along with some other world cinema classics."
Not only international recognition, 'Waris Shah: Ishq Da Waris' has also given Punjabi Film Industry some talented filmmakers. Simerjit Singh, Amrit Raj Chadda, Rupinder Chahal were among the few who assisted in making the film. Also Read: You Won't Believe How Much Afsana Khan Is Earning Per Week In Bigg Boss!
The GhaintPunjab teams even talked to Amrit Raj Chadda. He seemed thrilled, "Wow…It's been 15 years…Waris Shah was one of my first film as an assistant director. I remember we were shooting for Bhagpari (played by Juhi Chawla)'s wedding scene and it started raining heavily. A large part of the set got damaged due to rain. We had to stall the shoot for a while. But then it was team effort and soon we started the shoot again with full energy."
As Amrit Raj Chadda had mentioned, Waris Shah was a team effort. One of the biggest efforts was to create the period era.
Raashid Rangrez, the art director of the film has always been a keen learner and had studied a lot about Indian History. Rangrez shared, "I studied about the era of Waris Shah to know about architecture and material used of that time. When I went to check the location, it was a plain landform between some dry fields near a dry pond. First, we cleaned the whole area which was about 15 acres. Since the pond played an important role in the overall look of the film. We filled water in it from water tanks. The Houses, Chowk, Mosque, Shops, etc all were part of the sets. We planned Bhagpari (Juhi Chawla)'s house in a way that the whole township could be seen from the terrace of her house. Manoj Punj ji had given me two months to complete the set, but we managed to complete it in 50 days. While I had a skilled team from Mumbai, we had taken local workers for the construction work. I wonder how Manjeet ji might have taken permission to make such a huge set. She never compromised on anything. She and Manoj Ji made sure to make the film in the best way possible." Also Read: Do You Know About Preity Zinta's Only Punjabi Film?
It was an emotional setback for the whole team when Manoj Punj passed away right after the film's release. Rangrez concludes by saying that even though he moved from one art direction job to another, but Waris Shah will always remain a special film for him.
Late Manoj Punj had made three back-to-back National Award Winning Punjabi Films. Had he been alive, he would have made some more beautiful films. But as Divya Dutta had once said about his sudden demise, "God must have some other plans".
While the tale of Heer Ranjha has been brought on the big screen many times, but the man behind Heer-Waris Shah's story remained in the backseat. However, with this film, many got to know about The Sufi Poet.
The story of the film goes as such—Waris Shah in a quest to know about life meets Baba Makhdoom, who inspires him to write Heer. At a time when Mughal Emperor Aurangzeb had put a ban on dance and music, Waris Shah proved that music is a source to connect with the Almighty.
The cast of 'Waris Shah: Ishq Da Waaris' included Gurdas Maan, Juhi Chawla, Divya Dutta, Sushant Singh, Gurkirtan, Vijay Tandon, BN Sharma, Rupinder Rupi, Gurinder Makna, Sukhbir Singh, Harpal Singh, Satwant Kaur, Simmi Sekhon, Kamal Arora and Mukesh Rishi in principal roles along with Manav Vij (in a cameo). Also Read: Bipasha Basu Featured In A Punjabi Song Before Her Debut In B-Town!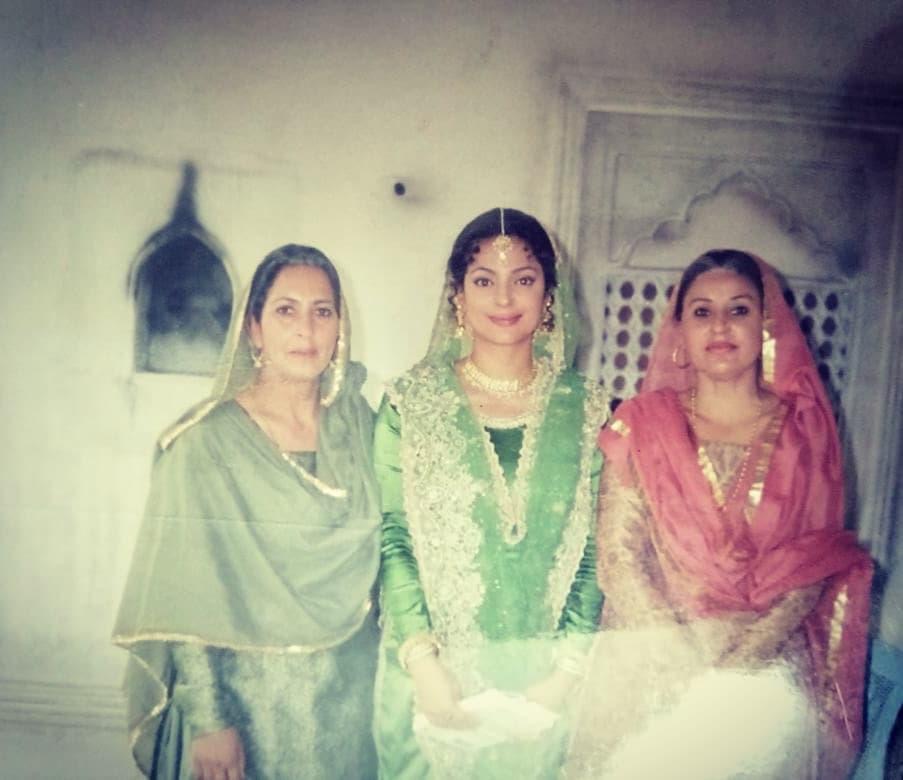 In today's time, Punjabi Cinema has seen a series of films based on a period backdrop, but fifteen years back to make a film on the backdrop of the Mughal Era meant a huge budget with a lot of research work, dedication, and efforts. The current generation of youngsters most probably have not seen the Waris Shah...Do yourself a favor and watch it. Also, for the fans, continue reading to know more trivia about the film.
Trivia
1. Late Om Puri has done the voice-over for the film as narrator.
2. Actors Raj Zutshi & Harjit Walia had done dubbing for some characters.
3. The film was also shot in Bahadurgarh Fort, Patiala.
4. Then Punjab Governor Sunith Francis Rodrigues specially visited the film sets and praised the team.
5. As an independent entry for Oscars, the film competed for Best Film, Best Director, Best Actor, Best Actress, Best Supporting Actor, Best Supporting Actress & Best Costumes.
6. Waris Shah won National Awards for Best Film, Best Male Playback Singer (Gurdas Maan), Best Art Direction (Rashid Rangrez) & Best Costume Design (Manjeet Maan).
7. As an analysis, 'Waris Shah: Ishq Da Waaris' was one of the rare Punjabi Musical Films (As romantic musical drama with music and dance as narrative)
8. Waris Shah was also dubbed in Hindi but was not released theatrically.
9. Actress Nafisa Ali Sodhi watched the film at the film festival and was all praises for it.
10. Late Folk Singer Idu Sharif appeared briefly in the film during the opening sequence of the film.
11. Late Manoj Punj passed away a few days after the film's release. He passed away on the same day as Mrs Manjeet Maan's birthday.
---