The chilly winters are here and so is the festive season! So, visiting the theatres to root your favorite stars and watching movie this time will be even more special.
So, yet again here we are back for all our movie buffs with the list of movies that will be releasing in the month of November. Also Read : These Underrated Punjabi Movies You Should Surely Watch!
WEEK-1:
PAANI CH MADHAANI:
(November 04)
After sailing through rough waters and after such a long wait, Gippy Grewal and Neeru Bajwa starrer period film, 'Paani Ch Madhaani' will be the first movie to release in the theaters on November 04 to make your Diwali even more special.
Directed by Vijay Kumar Arora, the movie will also star Rana Ranbir, Nirmal Rishi, Harby Sangha, Karamjit Anmol and others. The trailer of the movie looked promising and so we are high on hopes with this one! What do you think?
WEEK-2:
FUFFAD JI:
(November 11)
Well, 'Fuffad Ji' was made very quickly as it was announced in June earlier this year by Binnu Dhillon on social media where he had called it his 'dream project'. Made under the direction of Pankaj Verma and penned by Raju Verma, apart from Binnu, the movie will star Gurnam Bhullar, Jasmin Bajwa and others.
After watching the trailer it can be ascertained the comedy family drama will revolve around the ego attached with the 'fuffad' of the family.
This one seems to be a sure typical comedy Punjabi film and we are only hopeful for Gurnam's acting. How do you like the trailer? Also Read : Miss Pooja Announces Motherhood With First Pictures Of Her Son Aalap Singh Tahli
WEEK -3:
WARNING:
(November 19)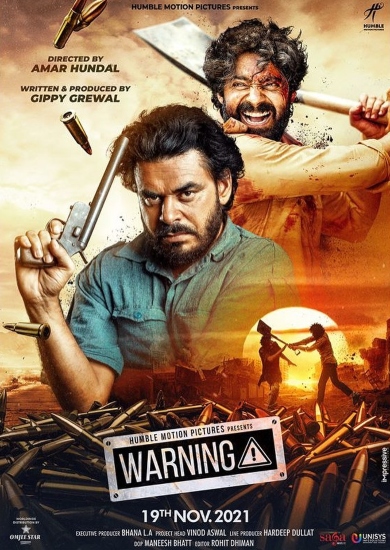 This one is surely one of the movies which most people are looking forward to after the initial two episodes of this web-series had stunned everyone.
Now, the further story directed by Amar Hundal will be released in the form of full-fledged movie on November 19.
The movie will star Dheeraj Kumar, Prince KJ and others.
The stars have already started promoting the project on their respective social media handles but this time it will be interesting to see just like web-series, if the feature film also turns out to be a success!
WEEK – 4:
IKKO MIKKE:
(November 26)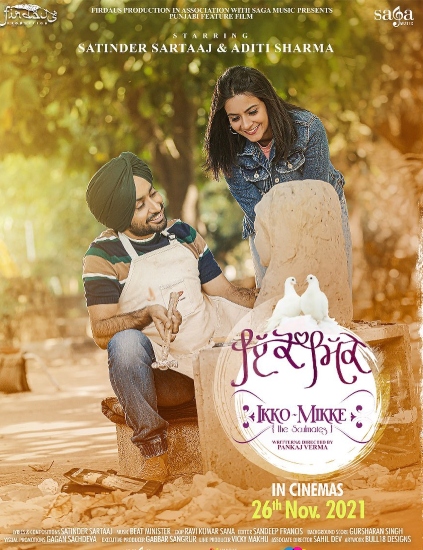 Last but not the least is none other than Satinder Sartaj and Aditi Dev Sharma starrer 'Ikko Mikke' which will go on floors on November 26. Though the movie was released last year but couldn't stay for more than two days owing to the nationwide lockdown imposed as a result of pandemic situation.
However, makers have now decided to release the movie once again and we are really hopeful for this one because a few set of people who had watched the movie had loved it. The movie is about the love story of a young couple. Also Read : Ikko Mikke Review: A Simple Yet Powerful Film!
Last year Pankaj Verma's directorial, 'Ikko Mikke' had faced a clash with 'Chal Mera Putt' but let's see how well audience receives it once it is re-released.
So, this is the list of the movies booked for its release in November. Mark your calendars accordingly and do let us know in the comments section the name of the movie you are excited for the most.
---
More Article..
---