The 15th season of Bigg Boss has it all! From drama, friendships, controversies to now ghosts. With Halloween week starting, Afsana Khan has started acting as if she has a ghost inside her.
She starts by acting mischievous and literally falling off the bed making fellow contestants Vishal Kotian and Rajiv Adatia laugh at her actions. Also Read: Karan Aujla Adds Another Lamborghini To His Car Collection!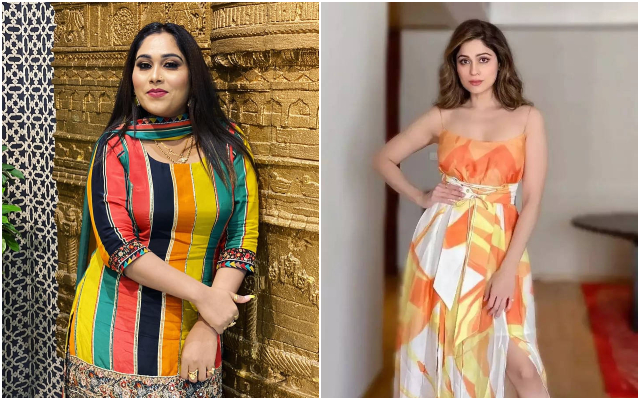 Her antics don't stop there, she also tries to scare the others and applies lipstick on her teeth! Then, she tries to pick up Shamita Shetty who, when Afsana isn't able to says, "Tu Kalank h Bhooton k naam pe". Later while sitting with Karan Kundra, Jai Bhanushali and Shamita Shetty in the garden area, she tells Shamita "Mujhe Kiss Krna h, I wanna Kiss". Also Read: Amrit Singh Mann— The First Turbaned Sikh Anchor In United Kingdom!
While these acts make everyone laugh, it is not always fun when Afsana Khan comments or speaks up in the Bigg Boss house. Usually, it is the root of most controversies this season.
---
More Article..
---