The Punjabi movie industry has been brimming with newer content. Every day there are newer announcements one after the other. So much so that films releases are now clashing and the audience the power is with the viewers to choose.
Not only the number of films, but the genre also has a large variety to choose from. With the inclusion of OTT and online facilities to watch any Punjabi film, the number of film productions has rapidly risen. Also Read: Wedding On The Cards, Kaur Movement Gets Proposed!
However, there was a time when the Pollywood industry wasn't such a money-spinner. People had to wait for months to watch one film and there were only 3-4 Punjabi movies per year. Also, the actors and actresses of that time were mainly Bollywood actresses coming to Punjab for a few films.
The budget and production of Punjabi films was such an issue that in 2000 there was just one Punjabi film that got released in theatres! The film 'Dard Pardesaan Dey', directed by Chandra Mohan Nillay was the only Punjabi film to be presented on the big screens in the year 2000. Also Read: Yaar Mera Titliaan Warga: New Punjabi Movie Announced!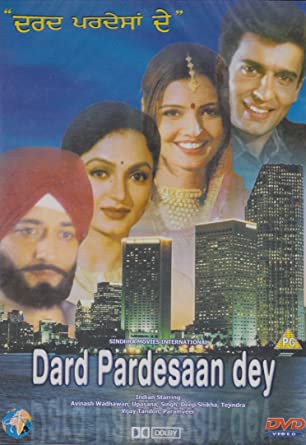 The film starred Avinash Wadhawan, Upasana Singh, Paramveer Singh, and Deepshikha Nagpal among others. The story of the film is about Dharam Singh who gets engaged to a girl, Nimmo but then re-locates to London. There he marries another lady and even has a daughter with her. Years later, his daughter leaves him to enjoy her life. This leaves Dharam alone to deal with facing his ailing and debt-ridden mother and an unwed Nimmo. Also Read: "For The First Time In 22 Years I'm Not Fasting", Khushboo Grewal Shares New Perspective On The Tradition Of Fasting
While the film fared poorly in Punjab, it performed very well overseas. Have you seen the film?
---