In the latest 'Weekend Ka Vaar' episode of Bigg Boss 15 Afsana Khan faced host Salman Khan's anger over her nasty comments and unacceptable behavior with the housemates.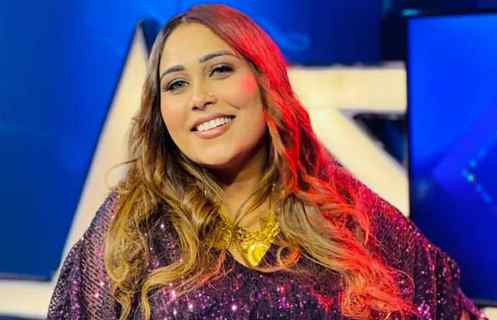 A video of ugly fight between Shamita and Afsana was being played through V-TV where the latter had referred the actress as 'cheater and fake'. The V-TV even showed Afsana calling Vishal Kotian 'gay'. This led everyone against the singer and asked her to apologies to the entire LGBTQ community and to not repeat it again. Also Read : The Lion Of Punjab Actress Pooja Tandon Is All Set For Her Comeback!
After showing the visuals, Salman entered the Bigg Boss house and called out Afsana for the same.
Salman scolded the singer for age-shaming Shamita Shetty and exclaiming that people have died because of her curses. The host went on to state that had it been in his capacity he would have kicked her out of the house.
In response to this, Afsana claimed that she is not a person like this in real life. Salman immediately cut her off and said, "We've seen that you're not the person you claim to be in the past two weeks." Also Read : Neeru Bajwa Shares Details About Her Debut Hollywood Project
Furthermore, Salman explaining Afsana where she went wrong stated that she won't survive in the industry following this kind of behavior.
Contestants including Jay Bhanushali, Vishal Kotian and Shamita Shetty and a few others talked about her 'set pattern' and Salman pointed out that someone close to her at a point becomes her enemy someday.
---