Recently released 'Please Kill Me' on Chaupal has received immense love from the audience for a new subject and genre portrayed in the film and that too in Punjabi. So, we thought of knowing a little more about the director of this project, Prem Singh Sidhu.
Before you jump to the interview, let us tell you a little about him just in case you didn't know.
So, Prem has been in the industry for quite some time and has worked as an assistant director in movies like 'Love You Bobby' and others. Later he went on to become an associate director for critically acclaimed movies like 'Saada Haqq', 'Zora 10 Numbaria', 'Sardar Saab' and others. Not only this, he has been associated with theatre for more than a decade now.
His directorial debut, 'Zindagi Zindaabad' starring Ninja is yet awaited for its release and after that it was 'Please Kill Me'. Also Read : "Please Kill Me" - OTT Film Review
So, go ahead reading to know more of him as a film maker.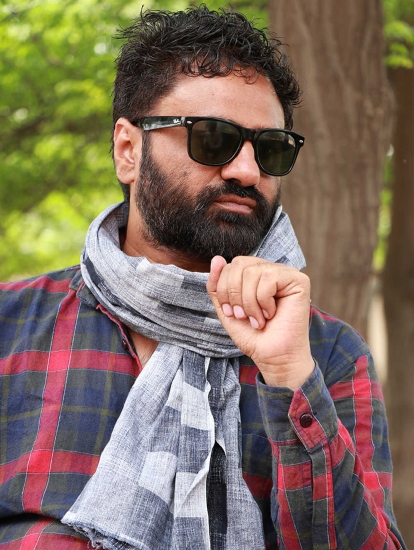 You've always been a part of films which had a very serious and dark genre. Is this the reason the kind of movies that you are doing are also of the same genre or is it just a mere co-incidence?
No, it is a mere co-incidence and not a conscious call. My movie for example, 'Zindagi Zindabaad' (yet to be released) talks about a serious topic with a deep message but we have presented it in a very light manner. It doesn't involve any action or any gangster scene but a drama in a very simple manner. Similarly, when I got 'Please Kill Me', I thought it to treat in a certain way and that's how we presented it to our audience as well. Also Read : Kuwar Amritbir Singh: The Only Sikh World Record Holder Of 35 Superman Push Ups In 30 Seconds!!
Do you continue to plan on making dark cinema in future as well?
I don't have any plans to make only the dark cinema but I will work upon the stories happening around us which will have the potential and would spread message to the public. It can be a comedy movie or a family drama but it surely should have a special cause.
While you started off directing movies, don't you think rom-com could've been a safest genre as it is largely loved by the audience?
My answer to this lies in your question only. I believe when you start with a safe genre people tend to under estimate you considering it was an easy attempt. In that case, you got to start from the very basic again for your next project so I always wished to do something which is different especially in the beginning of the career as such projects become your identity and I believe I was successful in those terms.
Secondly, I think gaining enough experience only to direct clichéd rom-coms would have been of no use for me.
Having said that, I think once you've started well to prove yourself, later you can always try any genre. Also Read : "Punjabi Industry Must Adopt The Culture Of Bound Scripts''- Kesari Fame Actor Vivek Saini
Why did you choose to release 'Please Kill Me' on OTT when you had an option of theatrical release? Is it because you felt some risk involved in the subject related to audience's response?
Actually, this film was supposed to release on OTT because 'Chaupal' had specially demanded for it.
Secondly, as a producer, I can't say anything about the success of a project in terms of business but as a film-maker, to make a project for OTT is a bigger challenge than that for the cinema.
Why is it so?
It is because our OTT content will be directly compared to big brands like Amazon Prime Video, Netflix and others. People won't consider it as a Punjabi film made with limited budget constraints or anything. Rather for them, there is an easy option to switch as they possess subscription for other platforms as well. So, you've to make something interesting for the audience to keep them hooked to your content.
On the other hand, films releasing in cinemas will be compared to our Punjabi movies only and watching a movie on a 70- mm screen in itself is a great experience with good sound system as people around you are also enjoying. So, viewer's experience is surely enhanced which is not so in the case of OTT. Also Read : Do You Know How Much Money Jagjeet Sandhu Used To Earn As A Child Artist?
Whom do you look up to as a film maker?
I really like the style of Hollywood film maker Quentin Tarantino and in Bollywood I like Raj Kumar Hirani's way of storytelling and Anurag Kashyap's film making. The kind of realism that he induces in his projects is something I really admire.
In my movies also, you will see a mixture of these three. I try to make my film in Anurag Kashyap's style and screenplay similar to that of Raj Kumar Hirani. I try to make my characters look similar to that of Tarantino's especially when I work on the screenplay.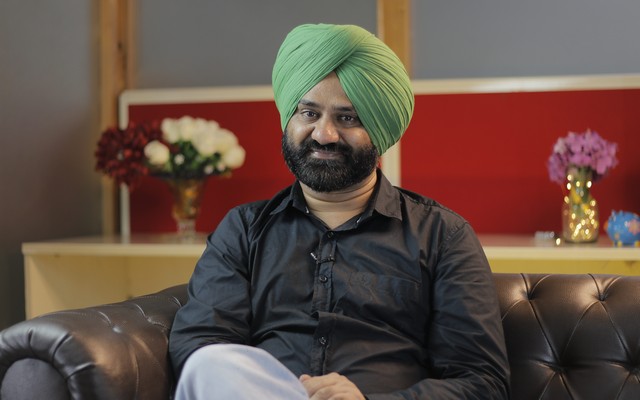 On the ongoing famer's protest, what would you like to say?
I don't practice farming anymore but I am a farmer's son. I have always supported the farmers fighting for their rights. (He even chose to wear a green turban signifying his support to the farmers, he told). The kind of brutality with which protest is being tried to suppress will not happen. Whosoever are trying to finish the protest will be finished. I really don't understand why our farmers are being overlooked knowing the entire situation.
It is not just the farmer's protest; government is trying to divert the public's attention from the Adani port haul case by arresting Shahrukh Khan's son, Aryan Khan. It is yet to be ascertained if he is actually guilty. On the other hand, where it is proven, Adani's ascertain that they will talk to their lawyers before they reply in the court. So, they are above the law?
I believe Aryan Khan's case is being glorified as he belongs to a Muslim community and with this they are also trying to put down Lakhimpur Kheri case. Also Read : You Will Be Shocked To Hear Khan Bhaini's Take On Punjabi Industry!
Lastly, all I know is that people will surely win the protest but it is just that had they considered the demands earlier, they would have secured their existence. Jinna zyada lamba eh chaluga onniyan dungiyyan uhna diyan jaddan pattiyan jaangiyaan.
And he signed off.
Well, how did you like the interview, don't forget to share with us in the comments section.
---