Punjabi cinema has started experimenting and expanding its content since the option of OTT platforms opened up. Before this most of the producers, directors and actors did not want to be experimental with their content. Of course, there have always been exceptions, however even today some industry bigwigs are skeptical about making a project due to the risk involved.
But imagine an experimental Punjabi film which was made fifteen years back! While Punjabi Cinema was trying to bring back its lost glory by wooing the audience through NRI sagas. The 2006 movie 'Mannat' tried something that had not been done yet in the Punjabi cinema. Also Read: We Bet You Didn't Know These Bollywood Movies Wamiqa Gabbi Has Been A Part Of!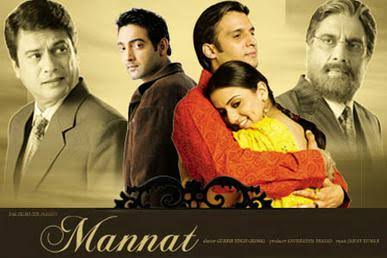 The film, directed by Gurbir Singh Grewal and produced by Anurradha Prasad under the banner of B.A.G Films & Media Ltd was an emotional tale of a father, in search of his long-lost daughter. The star cast included Jimmy Sheirgill, Kulraj Randhawa, Kanwaljit, Manav Vij, Deep Dhillon, Rupinder Rupi, Anita Shabdeesh, Tarsinder Thind, Gurinder Dimpy, Ramit Walia, Simmi Sekhon, Tarsem Paul and Surinder Bath (who was also the co-writer).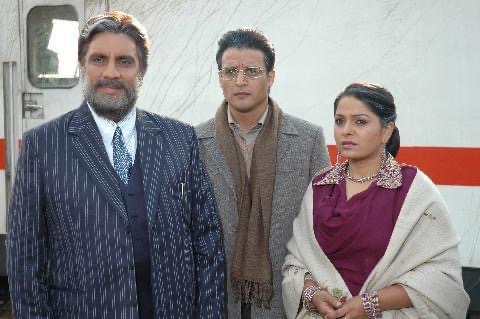 While talking to the GhaintPunjab team, director Gurbir Singh Grewal revealed some background about the film. He said, "While 'Mannat' was released 15 years back, its idea was conceived more than twenty-five years ago. 'Mannat' was based on a true story. In the year 1994, I had gone to Andaman to make a documentary. We (documentary team) used to visit a particular restaurant there. A retired army officer was doing a job in the restaurant at that time. While chatting with him I got to know that he was from Punjab".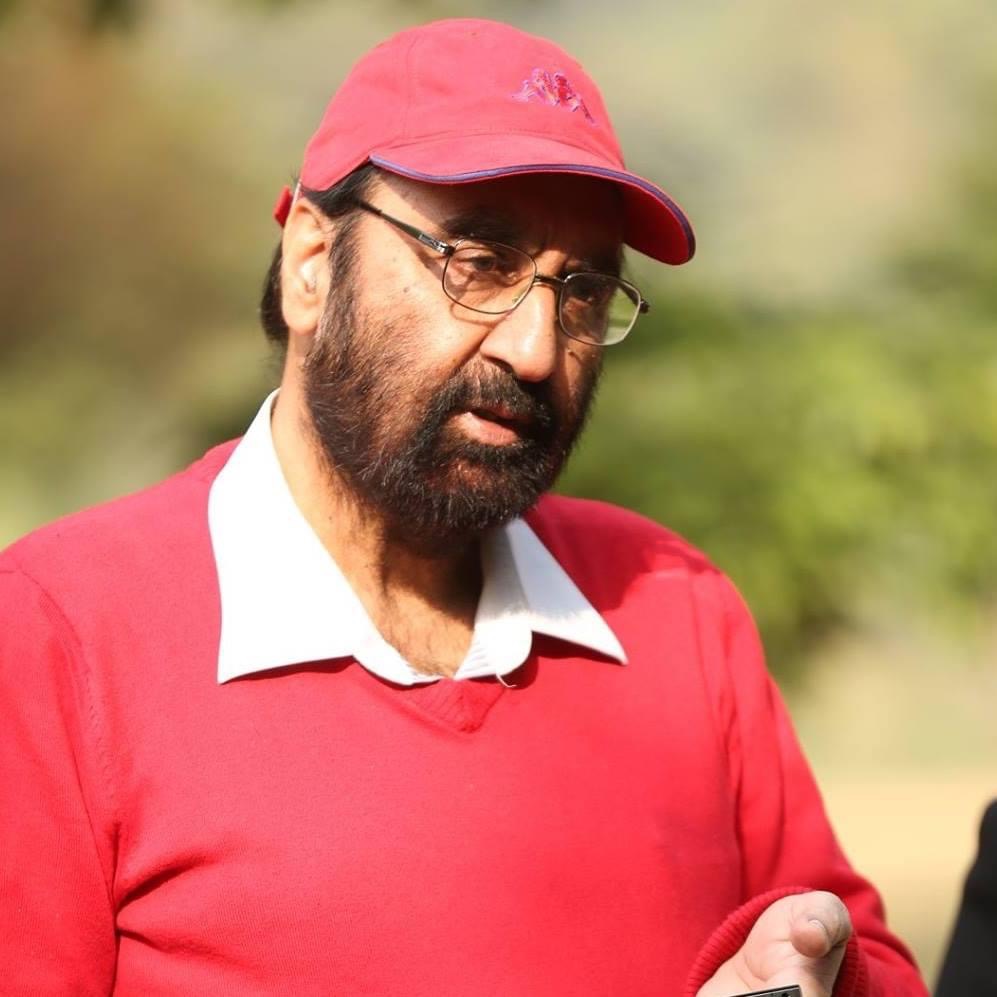 He shared the officer's story—"He was in the war zone during 1971. Back home his pregnant wife had died after giving birth to a daughter. Meanwhile, a neighborhood childless couple fled away with his newborn daughter. The army officer went from one place to another to find his daughter. Also Read: Legendary Pakistani Comedian Umer Sharif Dies At The Age Of 66!
He visited every part of the country on the basis of any little clue or information he would get. Later on he found out from somewhere that his daughter could be in Andaman. He got settled in the Indian Islands. But it was all in vain."
At that time there was no internet or government data that could track or help. He had not even seen his daughter. By the time Grewal met him, his daughter would have been in her early twenties. This story moved Grewal and he decided that it had to be told. While the officer could never meet his daughter, Grewal wrote a fictionalized version of the same story in which the father reunites with his daughter.
However, it was not easy to find a producer for the true humane story. "I narrated the story to many, but no one showed any interest. I was in Noida and went to meet Anuradha Prasad (B.A.G Films) regarding the film. She gave her nod to the project after listening to the story. It took me ten years to find the producer for Mannat and when I did find one, everything was finalized within ten minutes. It was like everything happens at the right time" said Grewal.
The film briefly talks about the dark period of Punjab, after 1984. Even though the producers were associated with the political party blamed for the 1984 situation, they did not put any pressure on the rest of the crew to change the backdrop. In fact, according to Grewal, it was a gutsy move from the non-Punjabi couple (Anurradha Prasad & her husband Rajiv Shukla) to produce a Punjabi film. Also Read: Singer Gurjazz Turns Actor With New Film 'Jal Wayu Enclave'!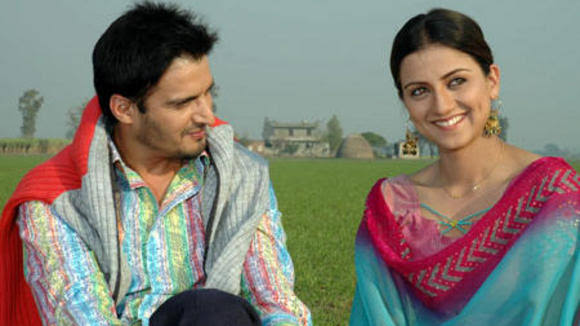 As far as the casting of the film goes, Grewal adds, "Even before I could find producers for Mannat, I had met Jimmy Sheirgill through writer Friend and Relative Amrik Gill. He liked the subject and said he will be doing it. We were looking for a new girl and Kulraj Randhawa fit the bill. I knew Kanwaljit from FTII days. Deep Dhillon & Manav Vij were signed one by one. Prior to Mannat Punjab based artists were given very small roles in Punjabi Films. I wanted to utilize the local talent as I had worked with most of them in the TV Serial 'Parchawein'. Rupinder Rupi, Aneeta Shabdeesh, Tarsinder Thind, Gurinder Dimpy, etc all got substantial parts for the first time in any Punjabi Film."
The original choice for making the film's music was someone else, but it didn't work out. So Jaidev Kumar was the one who did the music finally. Did you know the evergreen song 'Paani Dian Challan' was finalized in just half an hour! Babur Singh Maan, also known as Maan Maraarhan Wala had written it in one go and Jaidev Kumar came out with the composition in no time. "We did not plan to make a great song. It just happened," says Gurbir Singh Grewal.
Also, did you know this was actress Kulraj Randhawa's debut film? Also Read: Sukh E Is Not Single Anymore & Dating This Beautiful Diva!
In an interview with the team of GhaintPunjab, the actress shared her experience with the film. She said, "Mannat holds a very special place in my life. I have many memories associated with it as it was my debut film. 'Kareena Kareena' was one big TV project of its time which gave me recognition at national level. I got a lot of adulation and love for it, especially from the Punjabi Community. So I really wanted to do something in that space (Punjabi Industry) for the community. When I discussed the idea with my team and people around me they felt I am mad. As by then I was already very popular with the show 'Kareena Kareena'. They felt from working on a mainstream Hindi Project to taking up a regional Film is not a wise decision as very few films in Punjabi were being made. But when Gurbir Sir narrated the story, I was like I am going to do it. Besides that it was backed up by a known production house."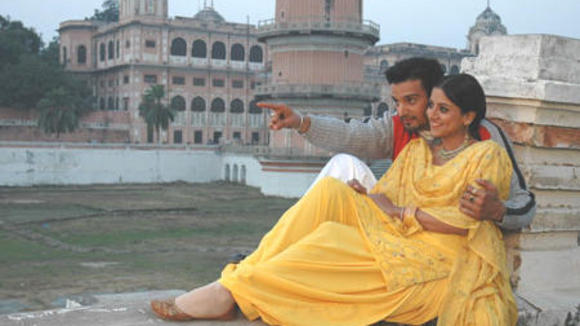 Additionally, "I think it's important to have a great co-star in your first film. Jimmy was a big help during Mannat. There is a difference in acting in front of a TV & Film camera. He taught me some tricks to be in front of the film camera." Randhawa also felt really lucky that she got to play a double role in her debut film as both the characters—Prasan Kaur and Mannat were appreciated well by the audience.
The crew even wanted to invite the army officer from Andaman for the film screening. But unfortunately, a month before the film's release he passed away. The film was released before this era of multiplexes and multiple screens, it was released on around 20 prints in Punjab. And a large chunk of its investment was recovered from different revenues before the release of the film. Also Read: Who Is Harnaaz Sandhu: The Miss Universe 2021 (India)?
Overall, the film did well in the theatres. It had a great response at the box office not only in India but even in America and Canada. The song 'Paani Dian Challan' was a big hit with caller tunes and producers got good returns from it.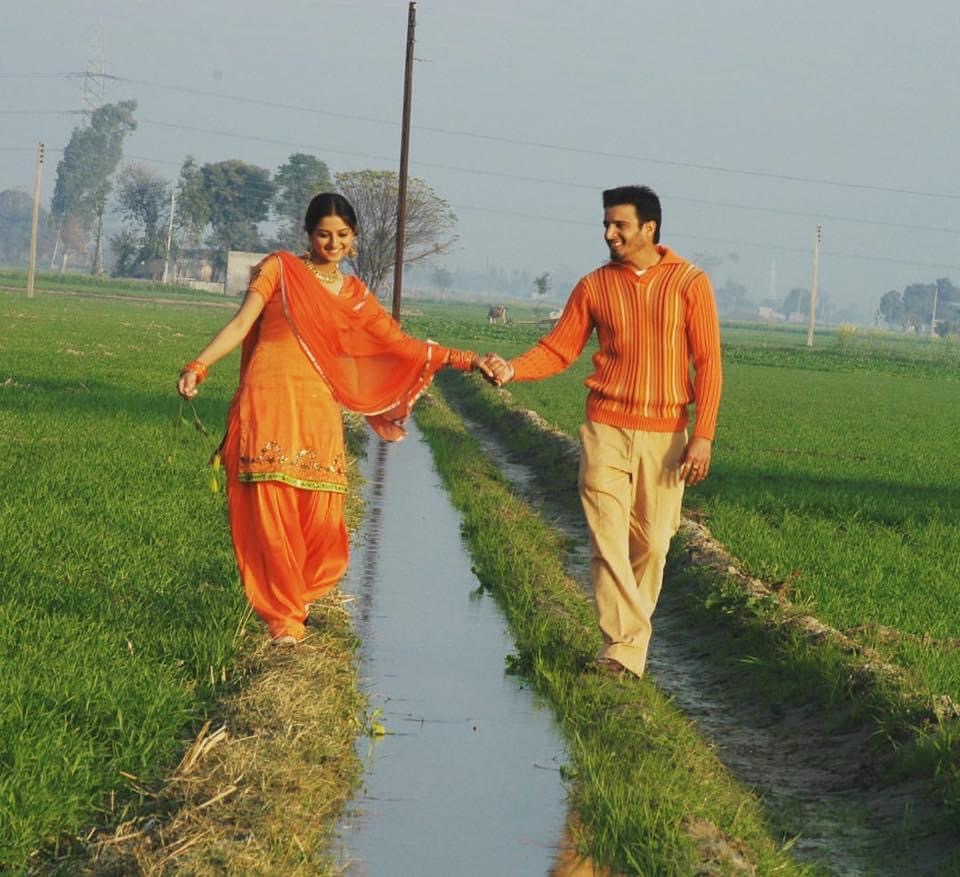 Lastly, even though this film was a success the production house B.A.G films, does not produce Punjabi or Hindi films anymore. They released two of their films on the same day— Sushmita Sen's 'Zindagi Rocks' and Jimmy Sheirgill's 'Mannat'. The idea of producing two completely different films and releasing them together was their strategy. So even if they faced losses due to 'Zindagi Rocks', 'Mannat' performed well. In fact, Anuradha Prasad had later told Gurbir Singh Grewal, "Mannat ne Laaj rakh li".
If you're a fan of the film 'Mannat' and even after all this exclusive information, are interested in knowing more about the film. Here's some more trivia for you! Also Read: Do You Know About Waris Ahluwalia, The Sikh Actor And Designer Of Hollywood!
Trivia:
1. The film was also dubbed in Hindi, but the producers never released the Hindi version theatrically or on TV.
2. Sukhshinder Shinda was approached for the music of the film.
3. The release date, 6 October was one of the most crowded weeks at the Indian Film Box office. It had Hindi Films 'Zindagi Rocks', 'Jaana-Let's Fall in Love', 'Bhoot Uncle', 'Gafla', 'Iqraar By Chance' & 'Mera Dil Leke Dekho' also releasing on the same day. But 'Mannat' outdid all the Hindi Films.
4. The cast visited most of Punjab Theatres on its release day.
5. Mannat was wrapped in 32 days.
6. While the production team wanted to shoot the film in and around Chandigarh. Gurbir Singh Grewal zeroed on Patiala. The film was largely filmed in Patiala.
7. Mannat was made in the budget of 1.4 crores rupees.
8. Mannat is one film that had certain characters speaking Punjabi Dialect according to their background such as Puadi, Pothehari and even a Haryanvi Character.
9. 'Paani Dian Challan' sung by Feroze Khan & Rani Randeep is an all time romantic track of Punjabi Cinema, this is one song participants of music reality shows always sing.
10. Mannat was screened at Punjabi University Patiala during a Film Festival along with some other films.
---
More Article..
---