The teaser of much-awaited Vicky Kaushal starrer Sardar Udham Singh'is out which is surely going to get you the goosebumps! The movie is directed by ace director Shoojit Sircar to be produced by Ronnie Lahiri and Sheel Kumar to be released on Dusshera on October 16, 2021.
The teaser is dropped on the birth anniversary of another brave heart, Shaheed Bhagat Singh.
A short video of 0.57 seconds is enough to create tease amongst the audience to watch the tale centered around the revolutionary martyrdom Sardar Udham Singh. Have a look! Also Read : Not Many Know That Great Martyr Udham Singh Had Acted In Two Hollywood Films!
This one is surely one of the biggest projects for the actor. Since this actor-director duo have won over hearts with their mastery in respective fields, let's just hope the film lives up to the hype as well. Also Read : "Please Kill Me" - OTT Film Review
Well, the movie becomes even more special for all the Punjabis because of its 'Punjab' connect and subject.
The great martyr, Sardar Udham Singh who was born in Sunam in Sangrur district in 1899 belonged to the revolutionary Ghadar Party. He was the one who assassinated former lieutenant governor of the Punjab, Michael O'Dwyer on March 13, 1940. The act was a revenge for the Jallianwala Bagh massacre in Amritsar in 1919 for which Michael was responsible. Also Read : Daughter's Day 2021: Check Out Our P-Town Celebs Showering Love On Their Daughters!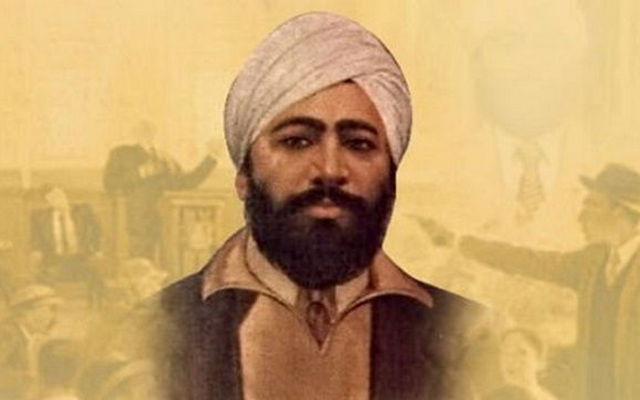 As per the book, "A Patient Assassin" authored by Anita Anand stated that instead of General Dyer (Reginald Dyer), Michael O'Dwyer was actually responsible for the homicide as former couldn't have executed it without his permission.
It is also been said that Udham was around 19 years old while he got injured at the time of the massacre surrounded by the dead bodies until he was able to move till the next morning. It was when he picked up some blood soaked soil and smeared it across his forehead and pledged to take revenge. Also Read: 10 Times Bollywood Actors Wore A Turban!
In July 1940, he was hanged to death after being convicted of murder.
---