Britain and India have a long shared past. A majority of the Sikh community in UK today has their origins in immigration either from Punjab in Northwest India in the 1950s and 60s, or from East Africa slightly later.
The first-ever recorded Sikh settler in Britain was Maharajah Duleep Singh. Later nicknamed the 'Black Prince of Perthshire', Singh was the last Maharajah of the Sikh Empire. He was Maharajah Ranjit Singh's youngest son and the only child of Maharani Jind Kaur. Also Read: Kudos! Gurudwara Sadh Sangat Helps Reunite Mentally Challenged Man With Family
Singh was placed in power in September 1843, at the age of five, with his mother ruling on his behalf. He was exiled to Britain after the Anglo-Sikh wars, when he was just 14-years-old. He had been the Maharajah for six years till then. After leaving Punjab, he lived in Elveden Hall, near Thetford, Norfolk, England.
The Maharajah had such a significant connection to Thetford that he has a statue on Butten Island, situated in the Little Ouse River, which was inaugurated by the Prince of Wales in 1999. Moreover, his second son, named Frederick was one of Thetford's most prominent benefactors, giving the town its Ancient House as well as his personal collections. Also Read: Raj Kundra Granted Bail In Adult Film Creation Case, Shilpa Shetty Reacts!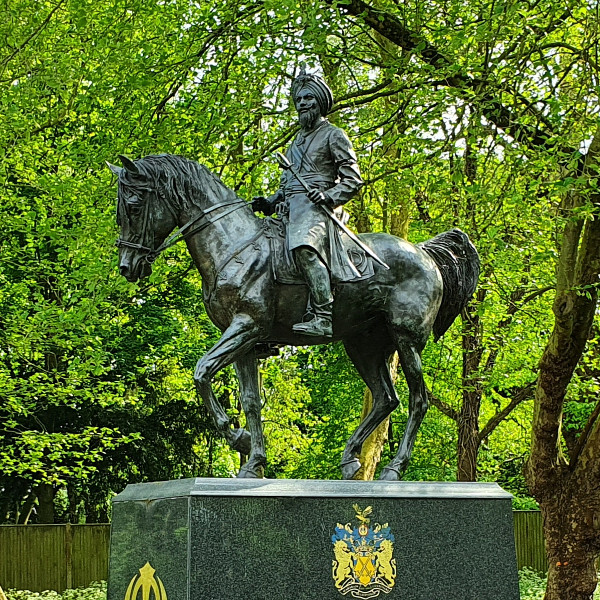 At a Breckland cabinet meeting on Monday morning, the council recommended renaming Butten Island as 'Maharajah Ranjit & Duleep Singh Park' in recognition of these cultural links. The council's Conservative deputy leader Paul Claussen said that, "This connection continues today with Thetford remaining a prominent cultural site for the British Punjabi community and for Punjabi visitors from overseas."
A Local independent councilor Roy Brame, who spoke on behalf of the town's Sikh community, said they wouldn't want to take anything from the place, but they would prefer naming it 'The Park of Maharajah Ranjit and Duleep Singh'. Also Read: Navneet Kaur Dhillon Shares Brother's Engagement Pictures!
The cabinet voted to approve the name, as amended following Brame's feedback.
Comment below your opinion about this merger of cultures!
---