In a shocking and surprising revelation, popular singer and composer Sukh E Musical Doctorz has revealed that he has parted ways with his long time girlfriend, Mukta Chopra.
The singer took to his social media to share a post on his Instagram story where he stated that it's been a long time that they broke up. The message has been publicly posted so that fans pages and their fans stop tagging them in couple pictures. Furthermore, he revealed that they have moved on and are focusing on their own careers. Have a look! Also Read : Harjit Harman Speaks Up On The Ongoing Controversy On 'Sharab' Song!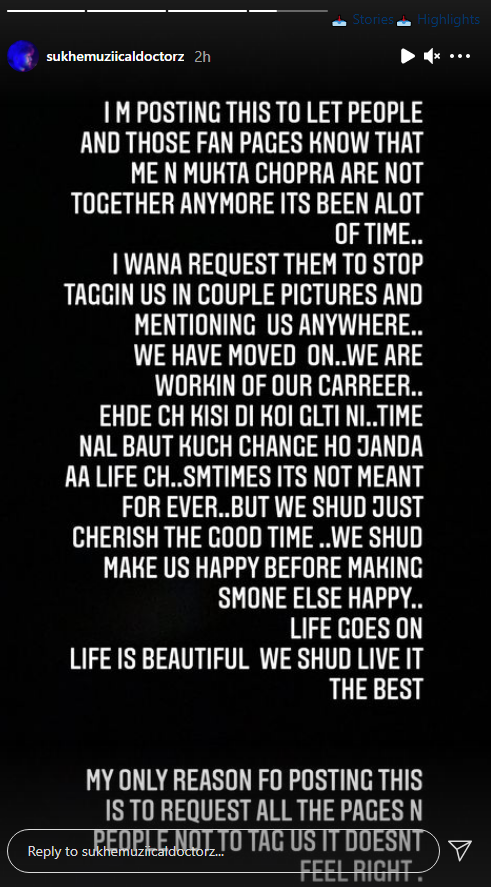 The news has left the fans surprised and heartbroken. For the unversed, SukhE and Mukta have known each other for a very long time since both of them happen to be childhood friends. The duo has even worked together on super hit song, 'All Black'. Also Read : Afsana Khan Confirmed For Bigg Boss 15!
---