The Punjabi film industry is filled with talented actors, directors, filmmakers and singers. They are not just great in their roles in Pollywood but also take out time to build their own businesses. Today we have a list of Pollywood A-listers with their own clothing brands!
Neeru Bajwa
Our Punjabi Juliet, Neeru Bajwa's talent is not only limited to her acting, but even has her own brand named 'B wear'. While she has been acting since 1998, her clothing brand was this year itself! Also Read: Delhi Court Issues Notice To Yo Yo Honey Singh After Shalini Talwar Files A Fresh Plea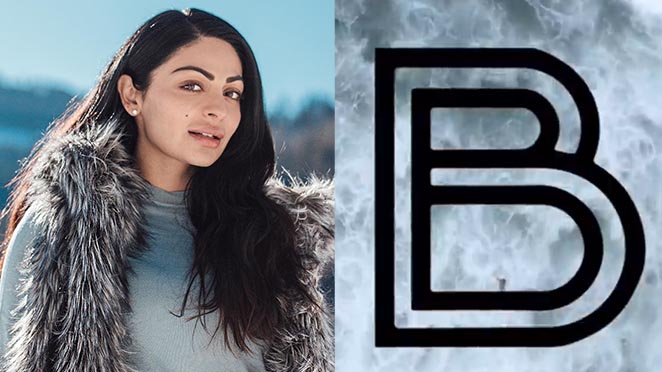 She is popular for her acting, which we can see in movies like 'Jatt and Juliet', 'Uda Aida', 'Shadaa' and 'Atte di Chiddi' to name a few out of her vast movies list. However, the 40-year-old has proven herself as an entertainer, director and producer and before B wear, she fulfilled her entrepreneur role through her production company called Neeru Bajwa Entertainers.
Singga
Manpreet Singh aka Singga has made a name for himself in the Punjabi music industry. The Indian singer, songwriter and music producer started out as a lyricist of the song 'Mere Yaar' and has given us innumerable famous beats including songs 'Badnaam', 'Brotherhood', 'Sheh' and '100 Gulab'.
Earlier this year the singer ventured into something a little different— he announced his own clothing brand on social media. Not much has been revealed after the initial announcement but you can see these pictures of other people wearing his t-shirts and he even has other accessories in his line.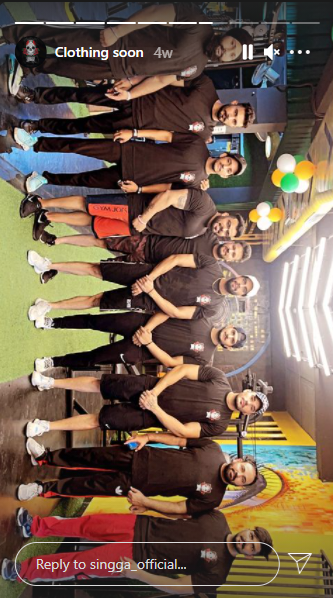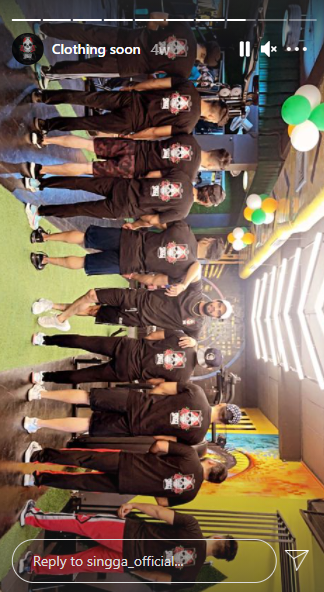 Garry Sandhu
You might have seen 'Fresh Collection' stores all over Punjab with Garry Sandhu's picture on it. If you didn't know it is Sandhu's own brand! Gurmukh Singh "Garry" Sandhu is not only an Indian actor, singer and songwriter, but also an entrepreneur. Also Read: Badshah Shares Photograph From His Engineering College Days, 'Amazed' Netizens React!
In May this year, the singer had shocked his fans when he announced that he will quit singing and his songs like 'Ishq' which were sung before the pandemic would be his last. However, his fans need not be upset since his business is the perfect backup plan and the added bonus is you can always run into him at one of his stores!
Sara Gurpal
Sara Gurpal is one of the leading model, singer and actress of Pollywood. She is a model turned singer and has delivered many hit songs such as 'Ki Main Kalli Aa', 'Slow Motion', 'Pyar Karde aa' and many more. She has even proved her acting skills in movies such as 'Manje Bistre' and 'Dangar Doctor'.
She has left no stone unturned to make her name, so much so that she even has a fashion label of her own! Known as 'The Sara Shop', you can visit the Instagram page to see more of her designs.
Tanvi Nagi
Indian, Model, Actress, Singer Tanvi Nagi is a woman of many talents. The 'Once upon a time in Amritsar' actress is known for her appearances in superhit songs including 'Aa Zara', 'Kuwari' and many more. Also Read: Punjabi Singers Who Chose Engineering Before Pursuing Careers In Music!
She also is the CEO of 'Nimbarka', an Ayurvedic FMCG company announced in 2019 that offers skincare, health care, personal care and home care products. This year, the singer has added yet another feather to her hat with her fashion label named 'Tanvi Nagi Closet'. The Instagram page for the same has all her designs and the overall color is a calm pink.
Badshah
The Indian rapper, singer and film producer is also a part of this list. The former engineer doesn't only have a talent for music but also business!
His brand, named 'BadFit' is quite famous among his fans. It is a different than other styles we've seen till now. Inspired from his love of hip-hop, 'BadFit' by Badshah is a high fashion street wear line that radiates urban style in every fibre with iconic designs, standout style and timeless trends!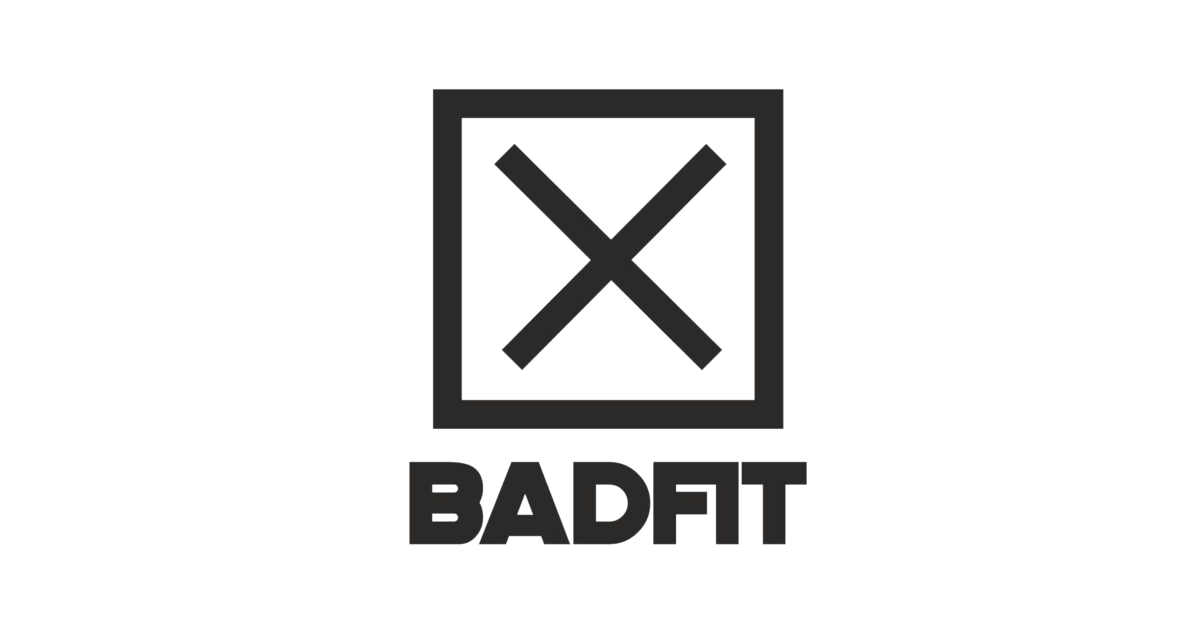 Jazzy B
While talking about fashion how can we forget Jaswinder Singh Bains, better known as Jazzy B. With his distinct hairstyles, the Indo-Canadian has not only made an impression with his songs.
He is also an entrepreneur and has his own clothing brand named 'B Jazzy', taken from his name. Not only his name, the ensamble created from his own international glam style. It is a complete lifestyle brand which is synonymous to glamour and style. It's for who is an eternal music lover and partygoer and gets turned on by great design.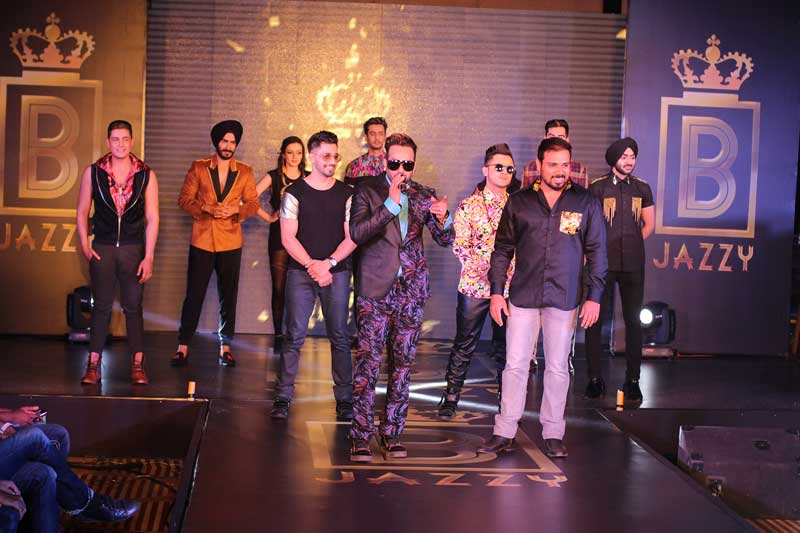 The line includes T- shirts, Printed and embroidered printed shirts, bomber jackets, sleeveless jackets, printed coats, shoes, loafers, blazers, trainer jackets, and coming soon arean equally awesome range of pants sweat shirts; printed shorts, sneakers, perfumes, sunglasses, caps, Ties, cuff links and watches!
Babbu Maan
With evergreen songs like 'Saun Di Jhadi' and 'Mitraan Di Chattri' under his belt, Babbu Maan has written his name in the Punjabi music industry in big, bold letters!
But he doesn't only have his name in the music industry, he also has his own shop with not only clothes but fragrances, apparels and other goods for men. His store, called 'The Babbu Maan store' is in Chandigarh and all the stuff available there has the tag 'Made in Punjab' on it. Additionally, he is the face of the brand himself! Also Read: Karan Aujla And Harjit Harman Summoned By Punjab State Women Commission For Their Song 'Sharab'!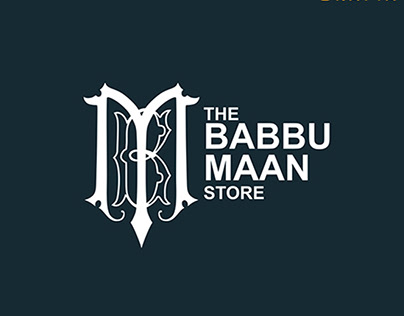 Not only clothing, but he also co-owns a production company under the name 'Maan Films Private Limited' and is the brand ambassador of 'One Hope, One Chance' a Punjab-based Non-Profit Organisation. All the profits from his store go for charity at the NGO.
These are the names of Pollywood stars who own clothing brands as of now but looking at the rate at which the Punjabi industry is growing, we never know how many more superstars may start their own businesses soon!
---