Actress Divya Dutta is well known for her career in Bollywood and Pollywood, and she has also been a part of a few Malayalam and English films. Dutta made her film debut in 1994 with the film 'Ishq Mein Jeena Ishq Mein Marna'. Then she entered Pollywood in 1999, through the film 'Shaheed-e-Mohabbat Boota Singh', where she was opposite popular singer-actor Gurdas Maan.
Coming to the topic at hand, Dutta's recent release— a short film, 'Sheer Qorma (2021)' directed by Faraz Arif Ansari— got her a nomination at the Los Angeles Diversity Film Fest (LADFF)! Also Read: Popular Music Producer The Boss Opens Up A New Music Studio In Mohali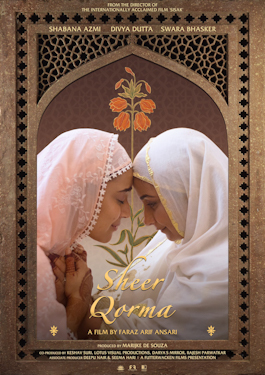 The film, which was a short LGBTQ romance drama, was based on the story of a woman and a non-binary person (played by Dutta and Swara Bhaskar) in love with each other. The cast includes Shabana Azmi as 'Ammi', Divya Dutta as 'Saira', Swara Bhaskar as 'Sitara' and Priya Malik as 'Susan', Ammi's daughter in law.
The film was produced by Futterwacken Films. It even won accolades like the 'Best Short Film Audience Award' at the Frameline Film Festival and also qualified for the British Academy Film Awards 2021.
Now, actress Divya Dutta has been nominated for 'The Best Performance award' at LA Diversity Film Fest, because of her role in this film. This is not only a personal achievement for Dutta but also a historical moment in Indian Cinema as she is the first Indian to be even chosen for this award. Also Read: 'Gulam Begum Aur Doraemon' A Step Into Web Series For Actor Dheeraj Kumar
We wish Dutta a hearty congratulation and All the Best for her future endeavors!
---