'Balbeero Bhabhi', a Punjabi classic released in 1981 was one of the most popular films of its time. The film was based on a real-life story, which later became a famous folk tale. It was a story about honor killing.
However, the director-actor Veerendra had to put a disclaimer in the opening credits to avoid any sort of conflict. Even though the film's subject was taken from a real story, the late director presented a fictionalized version.
The cast included actors Veerendra, Shoma Anand, Kuldeep Manak, Mohan Baggad, Girija Mitra, Chann Goraye Wala, Laaj Bedi, Madan Lal Rahi, Surinder Sharma, Surinder Sharma, Gurcharan Pohli and Mehar Mittal. Also Read: Singer Amrit Maan Receives Congressional Reward From U.S.A!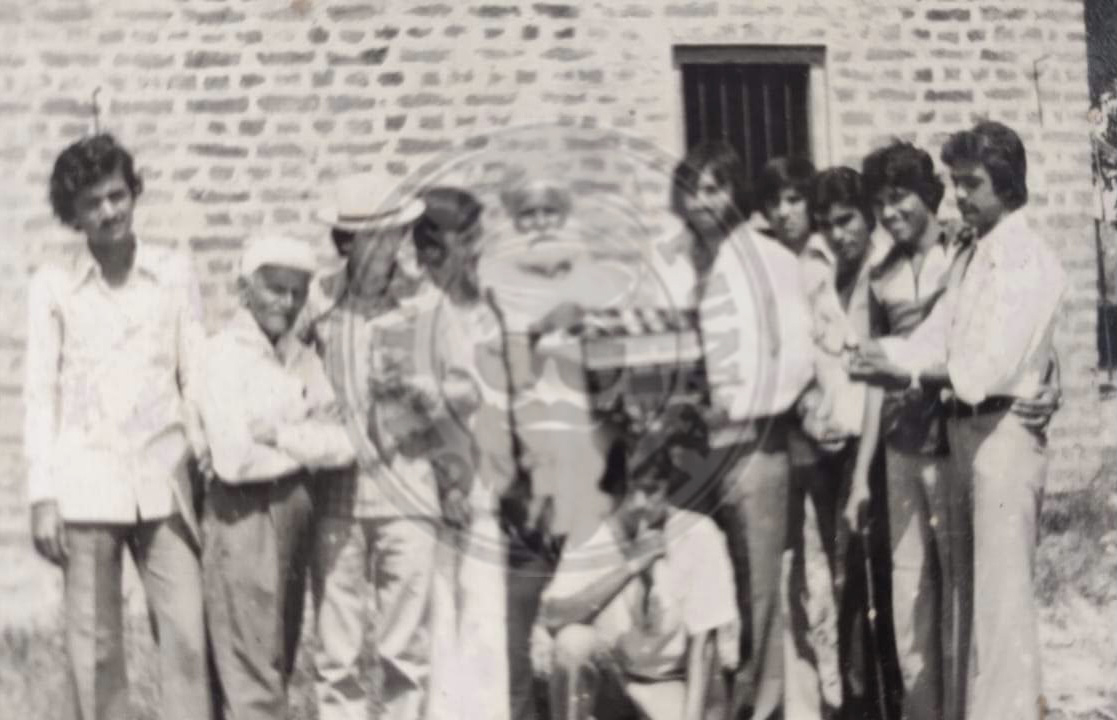 The film was produced by Chann Goraye Wala, Dev Tharike Wala, Kuldeep Manak and Gurcharan Pohli, it was such a unique experience for all the producers that it was their one and only production!
The story was originally written by S. Bhag Singh. While talking to the GhaintPunjab team, his daughter Bano Pandita mentioned, "Dad and Veerendra uncle had a mutual understanding. They would keep discussing everything from art, music to films. Dad had once shared this subject with him. Veerendra uncle immediately decided that he would make a film on it".
Pandita also clarified the reason behind making a fictional film instead of the real story, saying that, "I remember dad wanted the film to be made in an artistic way and wanted to remain true to the story, but Veerendra Uncle believed in commercialism.Both were right in their own way. In fact, Dad felt a theatre actress must be given the title role. Rani Balbir Kaur was approached and they had meetings with her. But Veerendra Uncle again felt that the film required a commercial heroine. In fact, he did not even want to sign regular Punjabi Film Actresses of that time!"
While S. Bhag Singh had written the story and screenplay of the film, Veerendra is also credited as a co-writer as he edited the original story into the final product.
Talking about the changes made in the original story, Sucha Singh's brother Narayan Singh was married to Balbeero. She got into an extra-marital affair with Ghuckar (Sucha's friend). Both Balbeero and Ghuchkar were killed by Sucha Singh for his family's honor. Also Read: The Reason Why Jimmy Sheirgill Didn't Wait For A Lead Role In Bollywood!
But in the film, Balbeero was shown as a positive character and Ghuckar was presented in a bad light. In fact, Dev Tharike Wala and Kuldeep Manak (who had sung the saccha qissa of Sucha Singh Soorma) were disappointed with the fictional presentation of the film.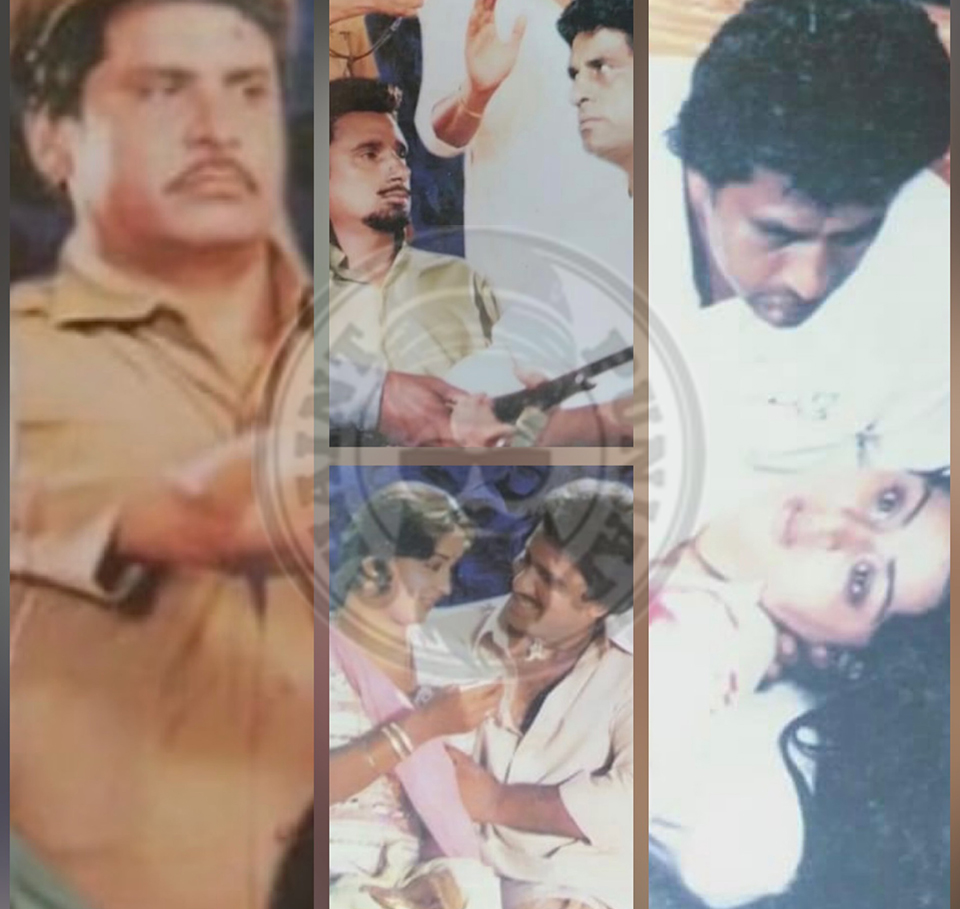 Balbir Begumpuri, the assistant director of the film revealed, "Before making the film Veerendra ji had visited Sucha Singh's village. He was told by villagers that both the families (Sucha's and Ghuckar's) are on talking terms now. So bringing back what happened over a hundred years back may create tension in both the families and in the village. This was one of the reasons he took cinematic liberty with the subject".
The film had four producers and it was the only film these four produced— two famous lyricists i.e. Chann Goraya Wala and Dev Tharike Wala, and two famous singers namely Kuldeep Manak and Gurcharan Pohli.
The two lyricists turned producers penned songs of it, while the third producer, the legend singer Kuldeep Manak composed the music of Balbeero Bhabhi and the fourth producer Gurcharan Pohli played lead villain 'Ghuckar' in the film. Also Read: Gurdas Maan's Anticipatory Bail Plea Denied!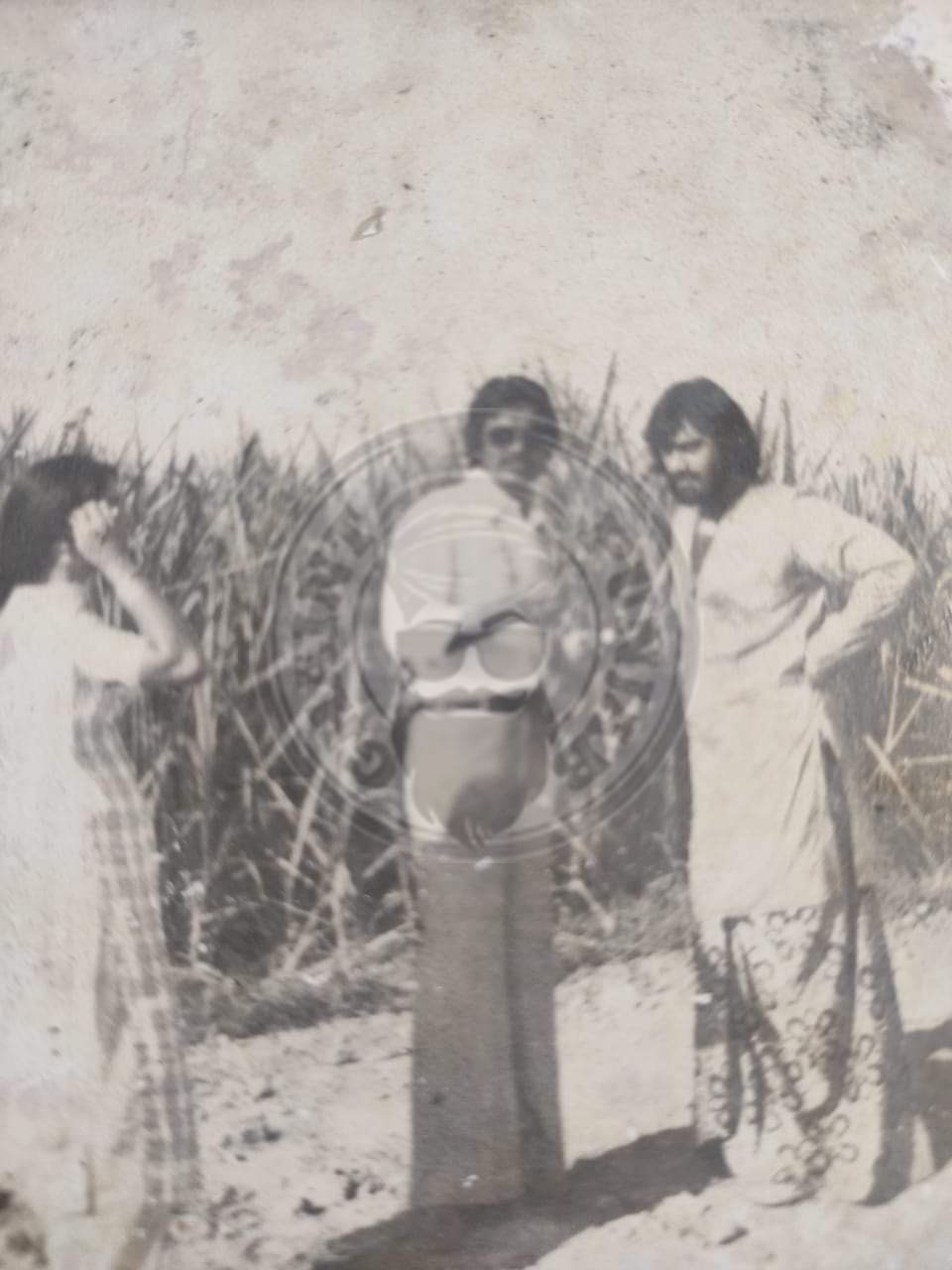 Talking about the producers, Balbir Begumpuri says, "Gurcharan Pohli had discussed the idea of making a film with Veerendra and later on with other producers. Chann Goraya Wala was the main producer. Dev Tharike Wala had backed out after a while as he felt it was an expensive affair. Kuldeep Manak was a busy singer and was not always present during shooting so he mostly reported when he was required to shoot his scenes."
With respect to the producers turning into actors, Chann Goraye Wala revealed that "The actor who was supposed to play the inspector wanted more money and refused to join the shoot. I stepped in and later on Manak joined in too". While Gurcharan Pohli had acted in few Hindi films before, Kuldeep Manak and Chann Goraye Wala were accidental actors.
It is deliberated that the intent behind the producers joining the cast to cut costs of the film. But then, Veerendra went one step further and instead of having another heroine opposite him, He created a double role for Shoma Anand, both as Balbeero and her sister Jagiro, which meant they saved the cost of another heroine.
"Initially the film was to have two heroines. A Delhi-based folk singer Madan Bala Sindhu was considered for the second role. But eventually, a double role was created" adds Bano Pandita.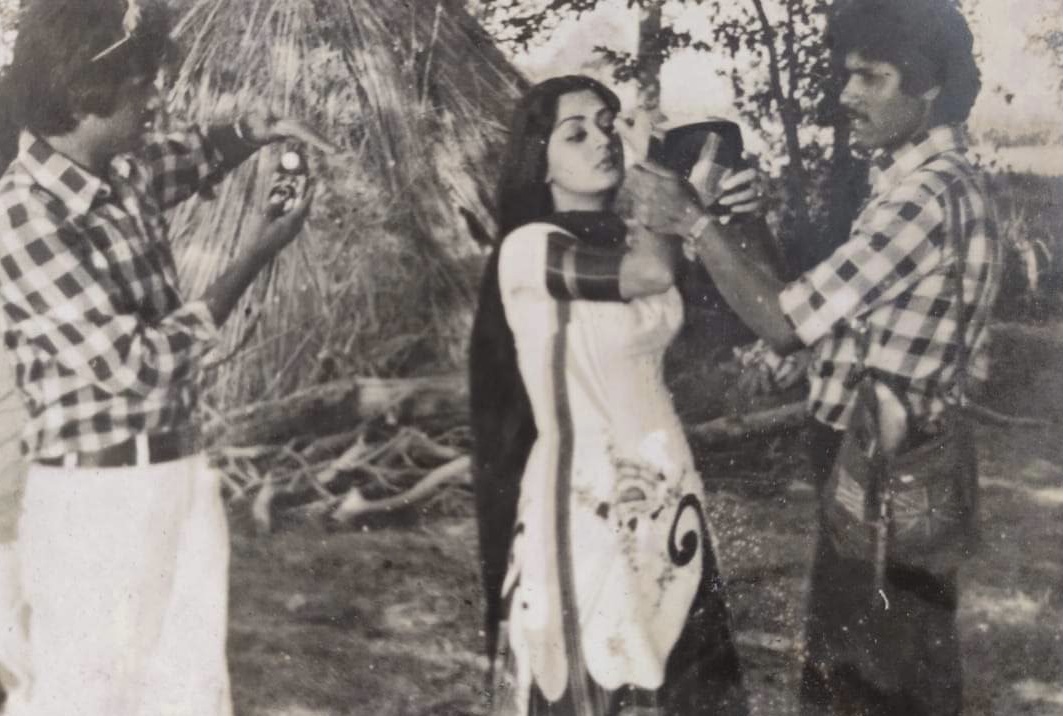 The actress that was finally chosen, Shoma Anand had spent her childhood in Amritsar and later on her family shifted to Bombay. Most actresses from Bombay would ask for Punjabi Film Scripts in Hindi. But Shoma insisted that she was given a script in Punjabi as she could read the language. Also Read: FIR Against Actor Rajat Bedi As He Hits Pedestrian, Victim In Critical Condition!
However, in spite of her knowledge of the language, Shoma could not do full justice to the character in some scenes especially when she was to abuse the character of Ghukkar. For Balbeero, her character of Bhabhi was shown positively in the Punjabi Film. But later on, she got typecasted as the scheming Bhabhi of Hindi films.
While talking to the GhaintPunjab team, Balbir Begumpuri reminisced, "We (the production team) were staying in a Hotel in Phagwara. Some goons (known as Phagware de Badmash) came and started a fight with the team. Both sides got into a brawl. Mohan Baggad bhaaji had his team of fighters. They bashed the goons and the police came and put us all in the lock-up. Later on, we were told police did it for our safety".
Even though the movie 'Balbeero Bhabhi' was a hit at the box office, the producers vowed to never produce another movie again! On asking the reason behind this, Chann Goraya Wala says, "Those times distributors used to pay by drafts. We sold the film at twelve lacs to distributors. So everyone was expecting more after the success of the film. In the end, distributors and cinemas made more profits than us. Besides that, production required a lot of effort. I lost five kg while film was being made. We thought 'jiska kaam usi ko saaje' and never produced any other film."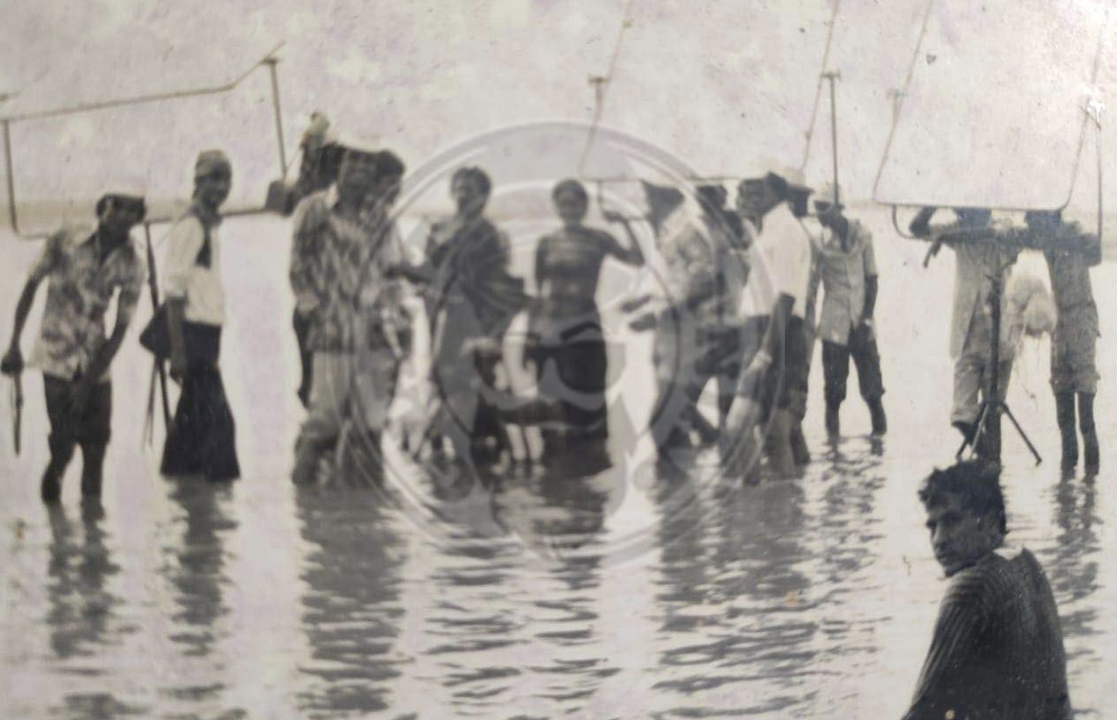 Kuldeep Manak had also said in an interview that he spent all his earnings in Balbeero Bhabhi, but did not get the returns. Also, a part of the audience was disappointed with the false story of Balbeero Bhabhi, but because it had Veerendra's trademark entertaining formula in it, it was a success. Balbeero Bhabhi is still fondly remembered as one of his best works. Also Read: We Bet You Didn't Know These Facts About Kainaat Arora!
Trivia from the film
1. Balbeero Bhabhi was started before 'Sarpanch' and at one point both films were being shot simultaneously. 'Sarpanch' was released first.
2. Film was shot in villages (Noorpur Jattana, Akal Pura) around Jalandhar, Kapoorthala, Hoshiarpur and Phagwara.
3. It is believed that it was the debut of Shoma Anand in Punjabi. But much before her Hindi Film debut, she had acted in another Punjabi Film 'Dukh Bhanjan Tera Naam' in a small role.
4. Theatre Actress Rani Balbir Kaur was also approached for the film.
5. Yograj Singh did the film 'Sucha Singh Soorma' on the same folk tale in the 90s, it shows Balbeero (played by Neena Sandhu) as an adulterous character.
6. Babbu Mann, Sarbjit Cheema and Samiksha Singh shot for an Amitoze Mann film based on this folk tale, which is believed to be shelved.
7. Initially there was a plan to have one more heroine, but then two heroine subjects became a double role project. Singer Madan Bala Sindhu was considered for the second heroine's role.
8. Song 'Logdi Di Phull Banke' (written by Dev Tharike Wala and sung by Mahindra Kapoor and Promila Pammi) was sampled from 'Tere Dudh De Glass Vich Makhna', which also had two versions— one by Kuldeep Manak and Kuldeep Kaur, while another one by Seetal Singh and Seema.
9. The film was completed between thirty-five to forty days.
10. 'Ve Tu Saddea Dupehre' (written by Dev Tharike Wala and sung by Kuldeep Manak and Dilraj Kaur) later on inspired 'Kurti Da Tich' of Udit Narayan and Khadija Haider from a pop album.
11. Chann Goraya Wala was credited with his real name Bhulla Ram Chann. Even Mohan Baggad was credited as Mohan Singh.
12. Veerendra's Hindi Film directorial 'Mera Lahoo' had the same story as 'Balbeero Bhabhi'. Govinda, Kimi Katkar, Raj Kiran and Gulshan Grover played the lead roles in it.
13. Hindi Films like 'Ghazab', 'Insaan', 'Dil E Nadaan', 'Do Ustaad', etc had been released in the same month as 'Balbeero Bhabhi'.
14. Producers wanted to title the film 'Sucha Soorma' originally.
15. Sandhu Cinema-Zira screened 'Balbeero Bhabhi' on its Cinema's inauguration day and the first-day shows were shown to the public free of cost.
---