Jimmy Sheirgill is one of the finest actors who has received well-deserved appreciation from the audience for his work. No doubt, he is seen in the lead in every Punjabi movie he has been a part of but we missed him being a lead face in the B-Town. Nevertheless he has managed to impress the audience even with his supporting characters he has played, be it Raja Awasthi from 'Tanu Weds Manu' or Zaheer Ali in 'Munna Bhai MBBS'.
To know about the reason Jimmy not waiting for the lead role, go ahead reading! Also Read: Gurdas Maan's Anticipatory Bail Plea Denied!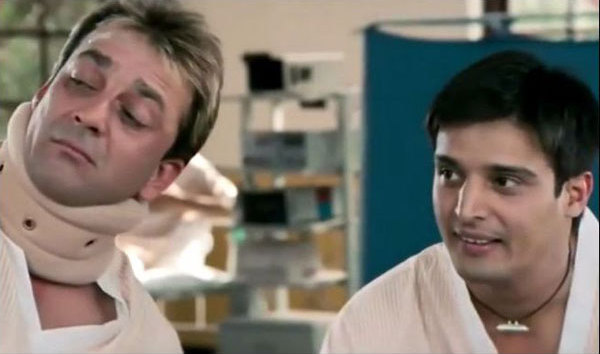 So, in an interview, Jimmy revealed that he could not afford the luxury to wait for the lead roles as he didn't have anyone to support him in the industry. He always took whatever interesting that came his way. He never thought that he would only do the main lead and then sit home for two years waiting for the next project. A lot many has even questioned his choice stating that he has type casted supporting roles. He replies back stating that it was the best option for him at that time. Infact, he is proud and glad for the choice that he made. He never had the reservation and got anything on platter.
Well, probably this is the reason we've seen doing him several iconic roles that are remembered even after such a long time. Also Read: FIR Against Actor Rajat Bedi As He Hits Pedestrian, Victim In Critical Condition!
Jimmy made his acting debut with 'Maachis' in 1996 in Bollywood and later 2005 marked his debut in the Punjabi industry with the movie, 'Yaaran Naal Baharan'.
No matter what, for an actor it is always the story and the character which matters and not being the main lead. We've seen several artists who are known for their acting skills not for their lead performances like Jagjeet Sandhu, Dheeraj Kumar, Binnu Dhillon and many more.
---