The 1980 'Elvis of Punjab', which is Amar Singh Chamkila is not only one of the most influential Punjabi folk singers of all time, but he is also regarded as one of the greatest Punjabi folk live stage performers. It is said that when he was at the peak of his career, he could do up to three-stage performances in a single day! Read ahead to know more about this singer.
Born in 1960 in the village of Dugri near Ludhiana, Punjab to parents, Kartar Kaur and Hari Singh he was originally named Dunni Ram. A young Chamkila wanted to be an electrician but his dream couldn't be fulfilled. However, he found work at a Ludhiana cloth mill where he started working after 8th Grade. Also Read: Do You Know Jasmine Sandlas Once Sold Music CD's Outside A Discotheque?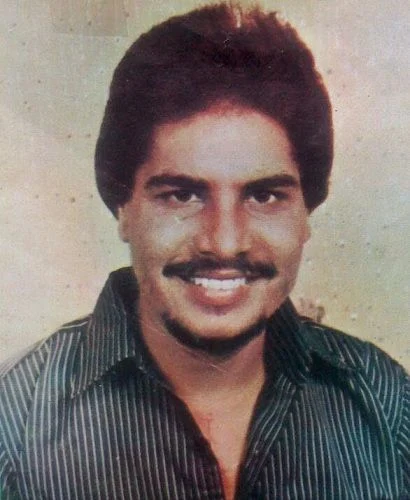 The talent was introduced to the Punjabi industry by legendary folk singer Surinder Shinda. He said that an 18-year-old Chamkila approached him for the first time on a bicycle with his friend Kuldeep Paras. When Shinda heard the musician sing, he had found the perfect protégé.
It is said that Chamkila liked writing songs and was happy being a lyricist for Shinda but because of the pay being less, he had to start singing and pursue a solo career. So when he started his singing career, he adopted the stage name Amar Singh Chamkila (Chamkila means something that glitters in Punjabi).
In the beginning, he paired up with female Punjabi singer Surinder Sonia. Sonia had also previously worked with Chamkila's mentor Surinder Shinda. The duo recorded eight duets and released the album 'Takue Te Takue' in the year 1980. The music for this album was produced by Charanjit Ahuja and the lyrics of the song, written by Chamkila himself, were appreciated by people all over Punjab.
However, Chamkila felt that he was significantly underpaid by Surinder Sonia's husband, who acted as her manager. Due to this, Chamkila decided to form his own group. He even had a few short-lived partnerships with female singers like Miss Usha Kiran, Amar Noorie and a few others. Also Read: Ammy Virk & Jaani Apologize For Hurting Religious Sentiments
After a while, Chamkila was struggling to find a female vocalist who would fit with him as a singing duo. It was only after fellow Punjabi singer Kuldeep Manak suggested singer Amarjot Kaur. Kaur had earlier sung with Manak and even featured in his latest album.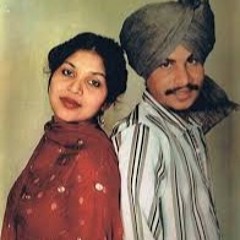 As far as personal life goes, we don't know a lot about Amarjot Kaur except the fact that she was previously married but left the marriage to pursue her dream of singing. The Chamkila-Kaur pair was such a hit that she became his permanent partner not only as a singer but also in life. But, Chamkila married Amarjot Kaur before divorcing his first wife Gurmail Kaur, with whom he had two daughters already!
For his songs, Chamkila focused on topics that resonated with his life growing up, like drug abuse, dowry, extra-marital affairs and such social issues. He is best known for his song 'Pehle Lalkare Naal' which was featured in the soundtrack of the 1987 Punjabi film 'Patola'. He also recorded the song 'Mera Jee Karda' for the Punjabi film 'Dupatta'. Both films fared well at the box office and had a positive impact on Chamkila's popularity.
At the same time, it is important to note that the duo did not only sing loud Punjabi songs. In 1985, Chamkila and Amarjot released three devotional LPs, namely— 'Baba Tera Nankana', 'Talwar Main Kalgidhar Di Haan' and 'Naam Jap Le'. While the LPs were highly successful, none of the songs featured on them were written by Chamkila himself. The profits made from these LPs were reportedly donated to charities.
But before he could earn any more fame, tragedy struck! On 8th March 1988 Chamkila and Amarjot had a concert in the village Mehsampur in Jalandhar district. At 2 pm, when the couple exited their car along with their fellow musicians, a motorcycle zoomed in, showering a volley of bullets with their AK-47s on Chamkila, his wife and his associates.
All of them collapsed immediately and before anything could be done, the assailants disappeared. The injured were immediately taken to hospital, however, Chamkila and his wife were immediately declared dead. This incident sent shockwaves across the state.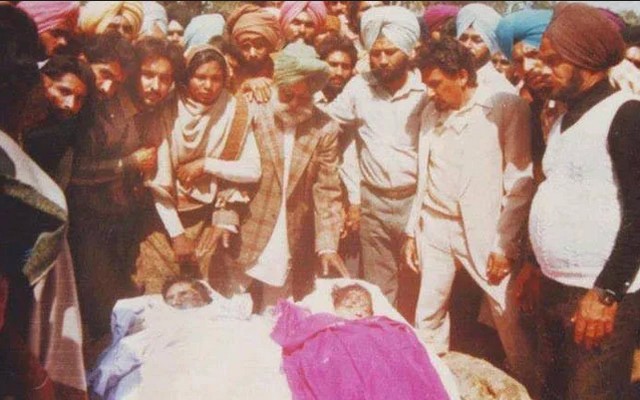 b
While the motive behind his killing remains a mystery to date, there have been conspiration theories by fans indicating that he was killed by his competition who were jealous of his fame or someone from Amarjot's family murdered them because theirs was an inter-caste marriage or even that the extremist groups at that time did not approve of his crude language and songs. But the true reason has not been determined yet.
Chamkila recorded in excess of ninety songs before he got killed. At the time of his death, he reportedly had 200 songs that had not been sung or recorded. Of these, some were sung at stage shows including 'Dhee Mar Jai Badkar Loko', 'Jatt Di Dushmani' and 'Akhiyan Di Maar Buri'. Chamkila also sang another serious song on the folk hero Jeona Morh called 'Kaadha Soorma', which was remixed by Panjabi MC in 2007. Also Read: Thana Sadar Trailer Review: An Upbeat Action Movie, Full Of Entertainment!
He had fans not only in Punjab but Punjabis all over the world loved his songs. So much so that, at some point, Chamkila was considered by some to be more popular than folk legends such as Kuldeep Manak, Gurdas Mann and Surinder Shinda.
As a lyricist, his penned-down songs have been sung by Nirmal Sidhu, Amar Arshi, and even his teacher Surinder Shinda. Even after his death singers like Gippy Grewal and Jazzy B used his lyrics in their songs, 'Mere Yaar Ne' and 'Shad De Vairne Yaari' respectively. He was such a great lyricist that he used to write songs on the spot and also composed his music. His song 'Kurti Sat Rang Di' was made in 15 minutes in his car.
His story has been covered through the 2017 movie 'Amar Chamkila' and the 2018 documentary 'Mehsampur' by director Kabir Chowdhry. An unknown story about Amar Singh Chamkila is that he was a man of his words. Once while traveling to a concert location, the Satluj river was overflowing and the duo had to perform in a village near Shahpur Bela district Roopnagar.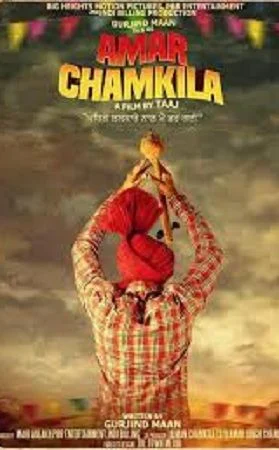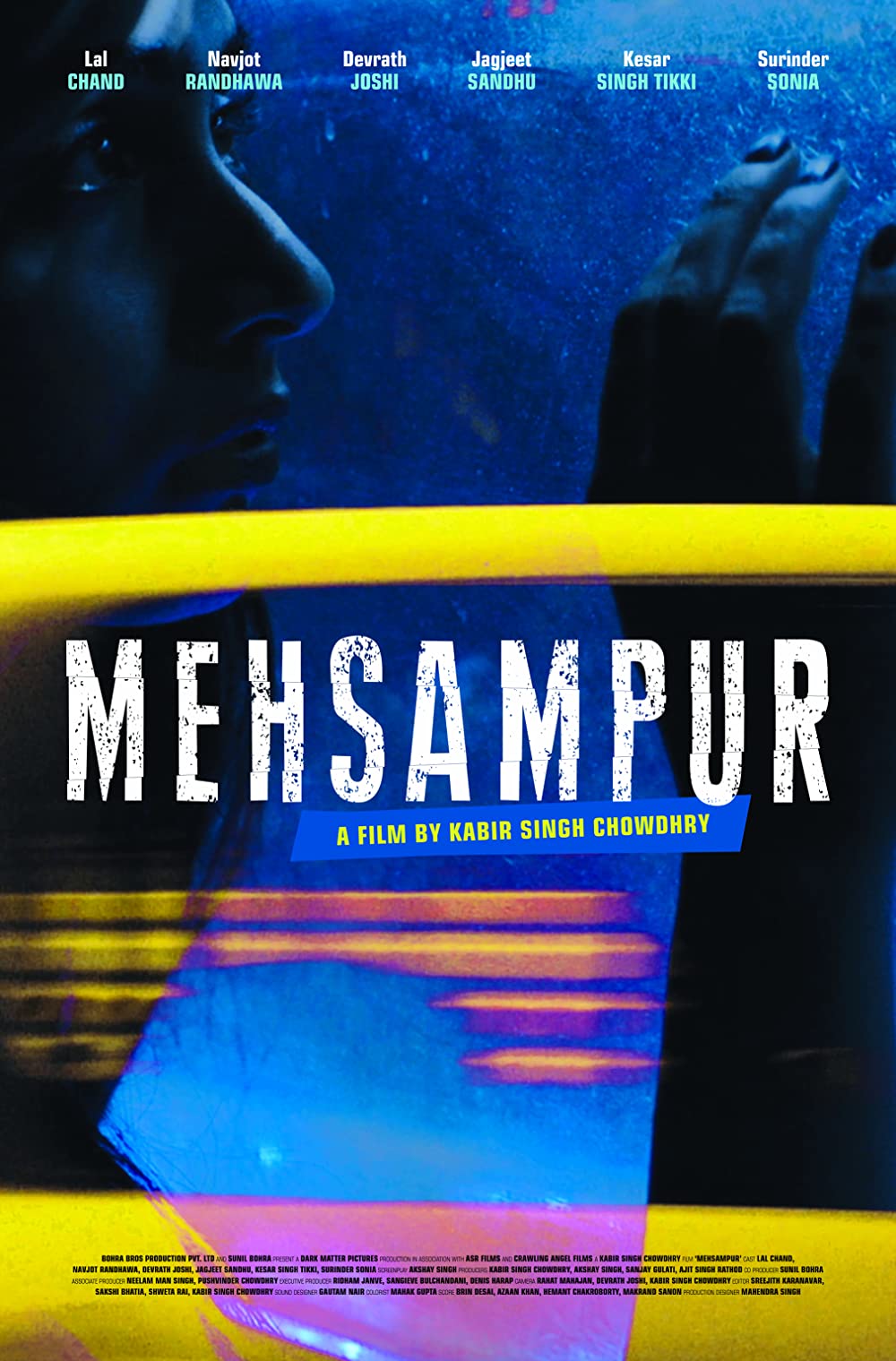 His musicians kept telling him that there is no point in going as they won't be able to reach the village by road and Amarjot even refused to travel by boat but Chamkila made sure to reach the location as he never canceled his shows or wanted to disappoint his fans! Also Read: Sharat Saxena: 250+ Bollywood Films, Multiple South Indian Language Films and 1 Punjabi Film!
Even though the singer's career lasted for less than a decade, his impact on the Punjabi music industry can be seen to date! He is also an inspiration to many of the modern-day singers we listen to and adore.
---