'Gulaabi Queen' aka Jasmine Sandlas who is known for super hit songs like 'Yaar Na Miley', 'Illegal Weapon', 'Sip Sip' and many more today doesn't need any introduction today but just like any other artist she too had her fair share of struggle.
But this article is about the time when this 'rockstar' today who no doubt, today is experiencing success and living her dream life but had once sold musical CD's outside a discotheque. It is quite an interesting and hilarious story. Don't believe us? Go ahead reading! Also Read : What If We Told You Romaana Got His Stage Name From His Surname!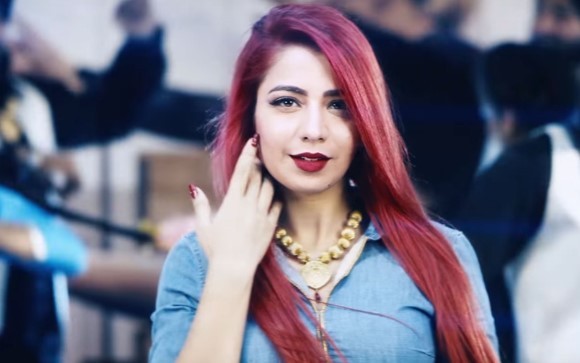 The event goes back to the time when Jasmine was just 18 years old and it was her love for music due to which she had recorded raw songs and printed CD's at home. But Jasmine had the desire of listening to her voice with beats and proper music. Little did she know about music direction and production; she went outside a discotheque in the mid-night around 2 a.m. along with her friend and requested the bouncer to let her enter inside the club so that she could get music produced from the DJ as she had this perception that a DJ does the job of music production and direction. The bouncer didn't allow her to enter the club as she was under age. Also Read : We Bet You Didn't Know These Facts About Harbhajan Mann's Son Avkash Mann!
But Jasmine didn't give up and started giving her musical CD's to the people who were coming out of the club requesting them to share her contact details if they come across any music producer. It was when she got an appreciation call from popular rapper-singer Bohemia and Mixman Shawn.
Well, that indeed was a huge deal! Ofcourse, the day also made the singer realize that her journey has now started and then she released her debut album, 'Diamond' in 2008 and then in 2012 her album, 'Gulaabi' was released which received an even response from the audience. Also Read : #SidNaaz: Sidharth Shukla And Shehnaaz Gill – The Incomplete Love Story
And then Jasmine got her biggest breakthrough with 'Yaar Na Miley'(Kick), which made her an overnight star and there was no looking back for her. Today, as we know owing to her hard work she has earned a name for herself and carved her niche in the industry.
---