'Yaar Anmulle' fame Jenny Ghottra posts an Instagram story about not being a part of its sequel which is going to be released next month.
Jenny Ghottra, who became famous in the Punjabi industry because of her role as 'Prinka' opposite famous Punjabi actor Harish Verma in director Anurag Singh's 2011 super hit film, 'Yaar Anmulle'.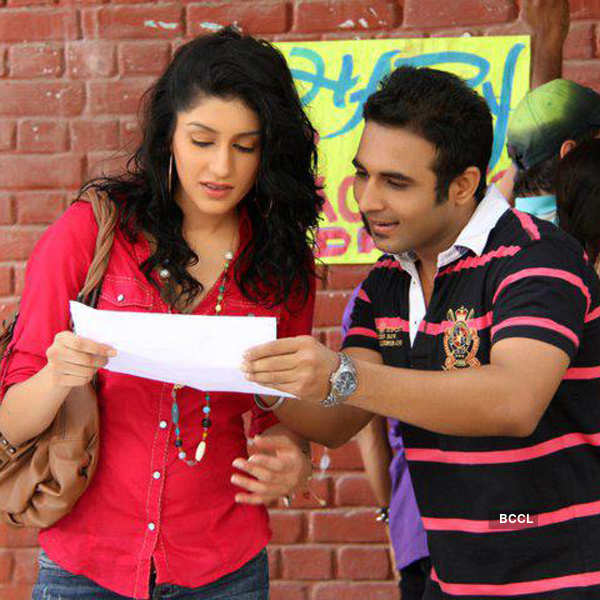 Jenny had not done any other movies after that and had almost vanished from the Pollywood scene.
However, the actress took to her Instagram after fans reacted to the 'Yaar Anmulle Returns' trailer which shows the model and actress Jasleen Slaich as the female lead against Harish Verma instead of Jenny. Also Read: Rabb Di Mehar: Kapil Batra Announces His Next Directorial- Exclusive Details Inside!
Jasleen Slaich has done another Punjabi film named 'Shandaar Jatti' by the same director, which is, Harry Bhatti.
Even though the characters are the same in the second part of the film, most of the lead cast has been changed. All the actresses are different than the first movie and Prabh Gill is playing the role of 'Guru' instead of Arya Babbar.
In the story, Jenny has mentioned that "Though I would have loved to play the role of Prinka in the next installment of the film, it did not pan out that way" Also Read: Did You Know The Original 'Ucha Pind' Took A Decade To Release On The Big Screen!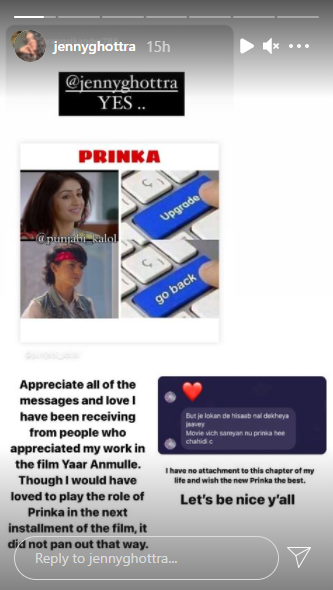 There is even a screenshot from her DMs where she is telling one of her fans, "I have no attachment to this chapter of my life and wish the new Prinka the best".
Comment below who your favorite 'Prinka' in the movie is!
---