After playing roles in Bollywood movies like 'Manjhi: the Mountain Man'(2015), 'Ek Gulelbaaz', 'Umeed', 'Beyond the Clouds', 'Mainu Ek Ladki Chahiye', 'Hansa Ek Sahyog', 'De Izazat Mujhe' and TV Serials, 'Suhani Si Ek Ladki (Star Plus), Mere Sai (Sony), 'Vani Rani' (Tamilian serial), Umeed Nayi Subah Ki (DD National). Actress Aishwarya Arora will be seen in the upcoming Punjabi film 'Vair Mele De'. Also Read: Actor Sansar Sandhu Shares An Emotional Note On His Father's Second Death Anniversary!
During the lockdown, Aishwarya went to Dehradun to complete the shooting of the film where it was shot in Vikas Nagar. The film directed by Rakesh Jaggi and produced by Durga Singh and Uttam Singh was shot over a period of 25 days approximately. Aishwarya mentions that the film cast includes famous Bollywood villain Ranjeet among others.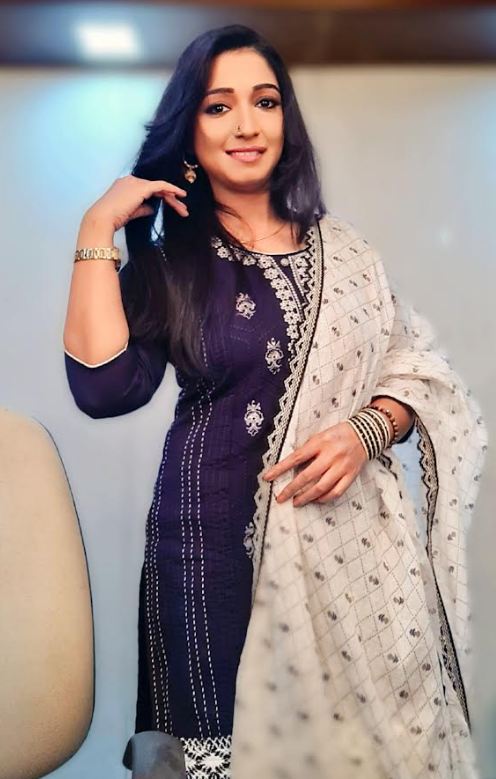 The film's story is based on the idea of enmity among families that carries on for generations. So the lead Preet (played by Aishwarya) stays with her brothers happily but one day, one of her brothers is killed because of this enmity between the families and she sets her mind to take revenge. The men of the family including her grandfather (played by Ranjeet) stop her from taking action saying that it's not a woman's job. But her stubbornness leads her to declare war! The message of the film is that such hatred does nothing except hurt our own relationships. Also Read: "I Thought Your Idea To Use My Idea Was A Great Idea" - Hey Rupan Bal, Who Is It For?
Since the shooting is now complete, the film is said to release in October and all the songs and promos will be released during September. We are all very excited to watch how this film turns out and wish the whole team Good Luck!
---