Manpreet Singh is an Indian hockey player and current captain of the Indian Men's National Field Hockey team. He hails from Mithapur, Jalandhar. His playing position is originally 'Midfielder' but as team captain, Singh led the team to win a bronze medal during the Tokyo Olympics 2020 after beating Germany by 5-4.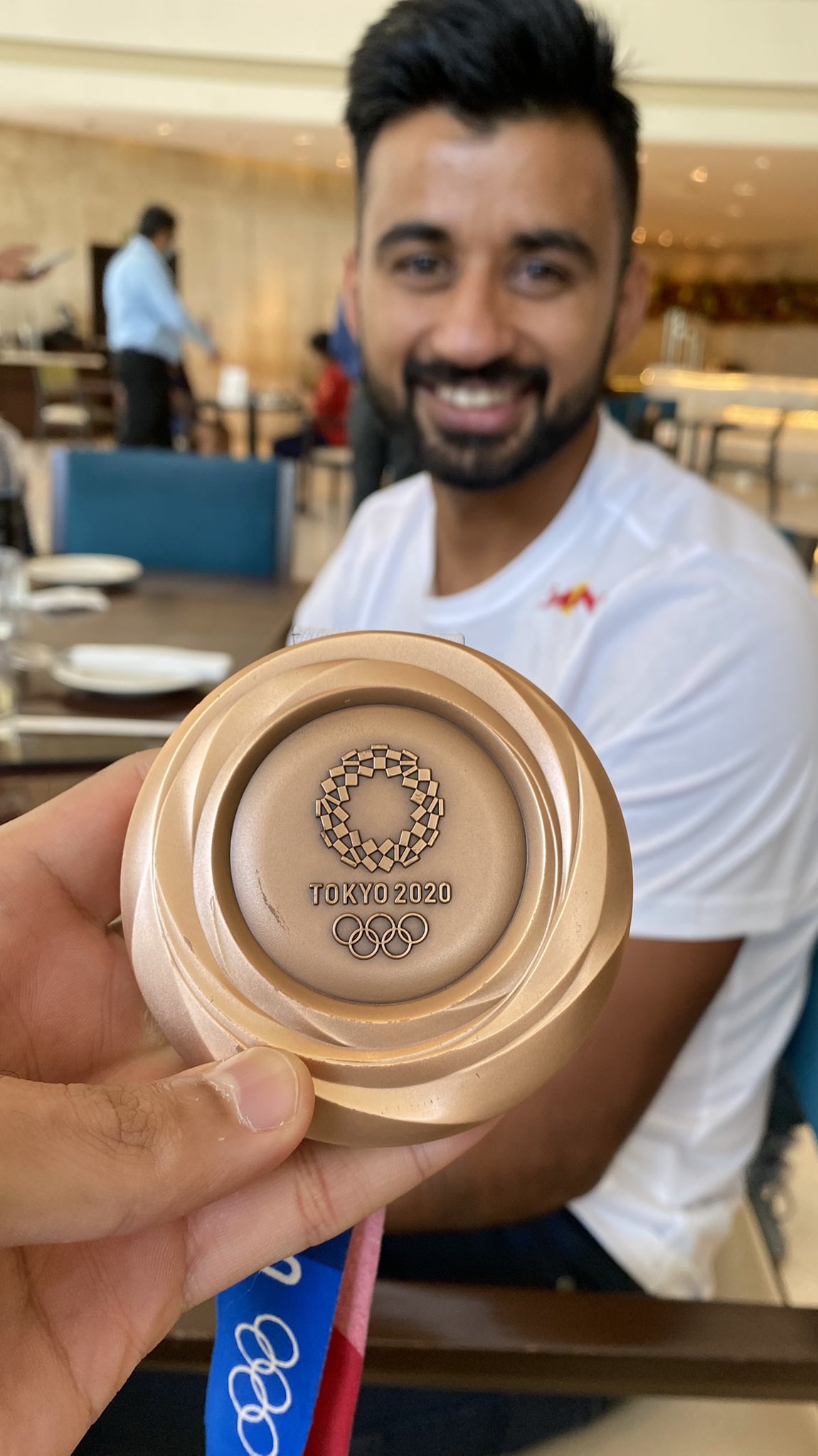 Let me tell you a bit about our captain! Manpreet had already secured a place for himself in the Indian hockey team by the time he was 19 years old. In the last decade, he has made his name in the world of hockey by playing in multiple hockey events across the world on behalf of the Indian Hockey team. Also Read: FIR Registered Against Punjabi Singer Gurdas Maan
But did you know that this was the third year for Manpreet to play hockey in the Olympics?
He has earlier played during the 2012 London Olympics and 2016 Rio Olympics. Also, under his captaincy India has won a medal in field hockey after almost 30 years, the last one was a gold medal won during the 1980 Olympics that were held in Moscow. At that time, the medal was won under the captaincy of Vasudevan Baskaran.
Not only has Manpreet created history after winning a medal after so long, but if he plays in the 2024 Paris Olympics he will earn another milestone, i.e. he will become the second Punjabi to play in the Olympics for 4 consecutive years!
The first one was Late Udham Singh. Olympian Udham Singh who was from Sansarpur, Jalandhar played as 'Centre forward' for team India. He played during the 1952 Helsinki Olympics, 1956 Melbourne Olympics, 1960 Rome Olympics and 1964 Tokyo Olympics, winning three gold and one silver medal. Also Read: SWAAD: Four Part Anthology Series Soon To Be Out
Other than Udham Singh, there have been only two other hockey players who have played for the Indian Men's Field Hockey Team in four consecutive Olympic competitions. One is Dhanraj Pillay who played from the year 1992 to 2004.
The other Olympian was Leslie Claudius who played between the years 1948 to 1960. He also shares the distinction of being one of the only two Indian players to win four Olympic medals with Udham Singh.
Looking at the current performance and physical strength of Captain Manpreet Singh, we believe that he can make this record. Comment below and tell us what you think!
---