Actress Ihana Dhillon's recent post on her social media left everyone shocked and surprised!
In a series of photographs shared on her Instagram were the pictures from Hospital. In a long caption she revealed that she had met an accident on 17th evening earlier this month after which she was rushed to hospital. She had multiple fractures and on 18th, it was her birthday while her family and friends cut cake in the ICU (Intensive Care Unit). But today, she is finally discharged from the hospital. Also Read : Singer Zack Knight Shares A Heartfelt Note On His Father's Demise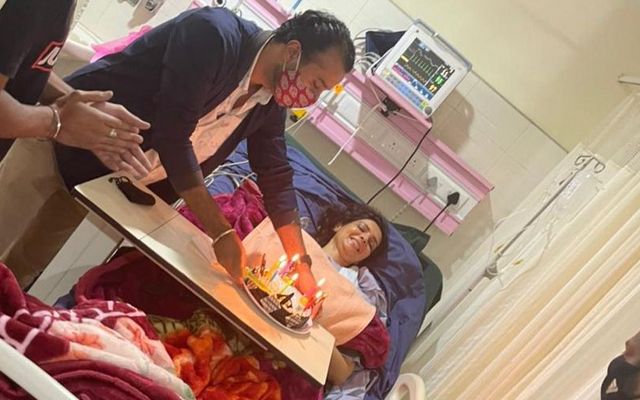 Furthermore, she has even referred 2021 as a 'crazy' year as she had suffered slip disk and now this accident. She concluded by thanking the hospital staff and people around her. "I feel blessed and lucky to get so many blessings and amazing people around me who prayed for me and after such a big accident too I'm safe today and already walking", she wrote. Also Read : Amberdeep Stands For Ammy , Shares Calculation Of Ammy's Contribution Towards Farmers Protests!
As soon as she posted the update, several friends and followers went on to pour get well soon wishes in her comments section. Popular comedian and actor Rajiv Thakur wrote, "Take care …. Its really bad news.. but I know you are a strong lady.. Wish u a speedy recovery". Also Read : Now A Turbaned Sikh Character To Be Featured In The US' Kids Animated Series 'Arthur'
Well, we too are elated that Ihana is doing pretty fine now and being a strong girl she has recovered. Wish her best of health and happy times ahead filled with positivity and happiness!
---