Our Punjabi Industry is filled with talented female artists who have brought glory to our state, while competing with many International personalities. Here's a list of Pollywood actresses who have competed and bagged titles in International Pageants.
Sonam Bajwa
'Puaada' film actress Sonam Bajwa began her career in 2013 with the Punjabi film 'Best of Luck'. She rose to fame after playing the female lead role in the 2014 film 'Punjab 1984' opposite Diljit Dosanjh.
Before entering Pollywood, Sonam took part in the 2012 Femina Miss India pageant and even pursued a career as an Air hostess. After becoming an actress, she was even ranked 1st in Chandigarh Times' Most Desirable Woman multiple times.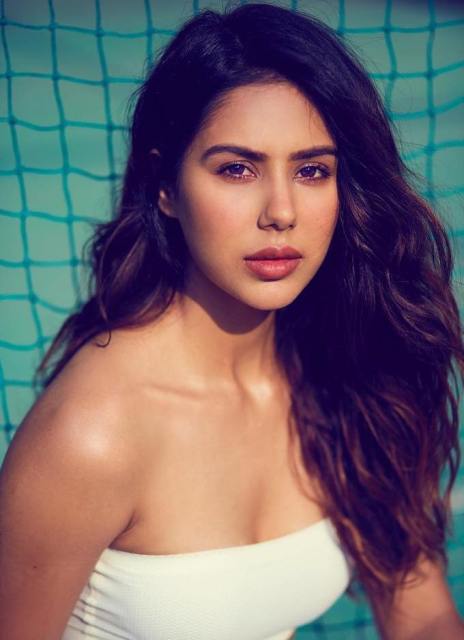 Also Read: Shershaah Actress Manmeet Kaur Signs New Punjabi Film 'Tu Judaa'
Simran Kaur Mundi
Born in Hoshiarpur, Simran Kaur Mundi's debut in the Punjabi industry was along with Sonam Bajwa in 'Best of Luck'. After that she acted in another Punjabi film i.e. 'Mundeyan Ton Bachke Rahin'. Simran has also been featured in many Bollywood films.
She started her modeling career after winning the Femina Miss India Universe title in 2008, where she represented India in Vietnam. After that she went on to model for well-known names like Lakme India Fashion Weeks, Wills India Fashion Weeks 2010, 2011, India Couture Weeks, Dubai Fashion Week, NIFT and many others.
She also walked the red carpet at the Cannes film festival in 2010 and the Cannes Fashion Paranoia 2010. Not only this, Simran later judged at Femina Miss India, Delhi 2013, Femina Miss India, Chandigarh 2013 and Elite Model Look India 2014.
Currently, she is married to Gurickk Maan, son of legendary punjabi singer and actor Gurdas Maan.
Navneet Kaur Dhillon
Actress and Model Navneet Kaur Dhillon who starred in movies 'Ambarsariya', 'Jaani' and 'High End Yaariyan' also represented India at Femina Miss World 2013.
She won titles like 'Femina Miss Timeless Beauty', 'Pond's Femina Miss Glowing Skin' and also the Miss Multimedia award during Miss World 2013 beauty pageant. She was the adjusted winner amongst the 11 finalists in the last round of Pond's Femina Miss India Chandigarh 2013 and also a finalist in 'I am she- Miss Universe India'.
Neha Dhupia
Neha Dhupia is a versatile actor who has not only worked in Hindi and Punjabi cinema but also Telugu, Malayalam and Japanese films. She featured in the 2013 movie 'Rangeeley' opposite Jimmy Shergill and made a special appearance in song 'Lak Tunu Tunu' from the 2014 Punjabi film 'Double di Trouble'.
She had participated in the Femina Miss India Paegent in the year 2002, where she was crowned Miss Universe India 2002. Later, she was sent to the Miss Universe 2002 pageant in Puerto Rico where she came in the top 10. After the pageants, Neha intended to pursue a career in Indian Foreign Services but instead turned to movies.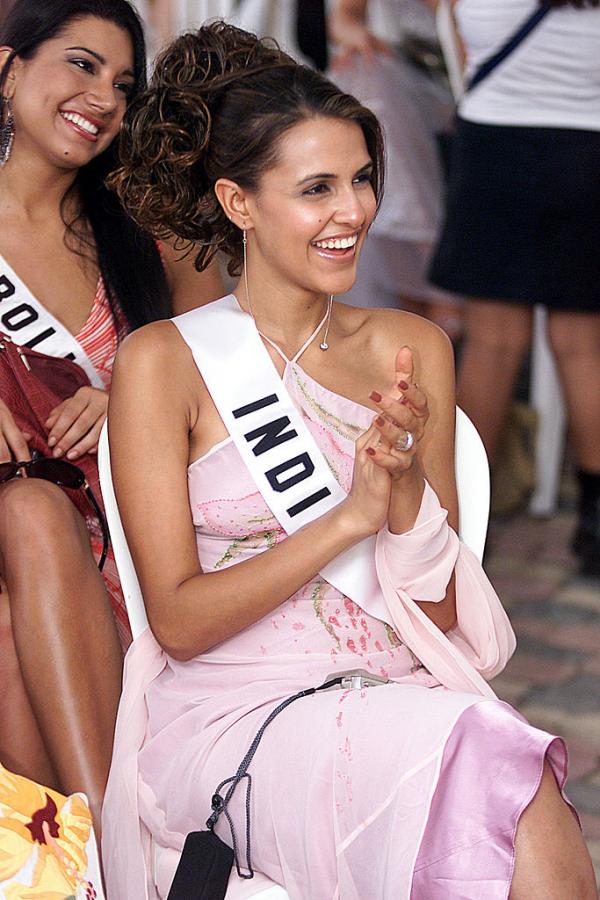 Juhi Chawla
Born and raised in Ambala, Juhi Chawla ventured into film in 1986 after winning the 1984 Miss India beauty pageant. However, she started working in the Punjabi Industry once she had made her name in Bollywood.
After 2000, she starred in several Punjabi films, including the biopics 'Shaheed Udham Singh' (2000), 'Des Hoyaa Pardes' (2004), 'Waris Shah: Ishq Daa Waaris' (2006) and 'Sukhmani – Hope for Life' (2010).
Kimi Verma
Kimi's film career started with the film 'Naseebo' in 1994, followed by a number of notable roles in movies like 'Qahar' (1997), 'Shaheed Udham Singh' (2000), 'Jee Aayan Nu' (2002),'Asa Nu Maan Watna Da' (2004), 'Mera Pind- My Home' (2008), 'Sat Shri Akal' (2009), 'Ik Kudi Punjab Di' (2012) and 'Ajj De Ranjhe' (2012).
Kimi won the titles of 'Miss Bombay' and 'Femina Miss India Beautiful Hair' in 1994. However, after her short time in Pollywood, she moved out to Los Angeles and currently works as a clothing designer.
Japji Khaira
An Indian-Australian actress, Japji became the first Punjabi NRI to become 'Miss World Punjaban 2006'. Japji made her debut in the film 'Mitti Wajaan Maardi' in 2007, a year after she won Miss World Punjaban.
In the film, she starred opposite Harbhajan Maan. She was also in the film 'Fer Mamla Gadbad Gadbad' (2013) as a lead actress and did a cameo role in 'Dharti' (2011). Movies 'Son of Manjeet Singh' and 'Ardaas 2' are also part of her film career.
Monica Gill
Monica Gill, who played in famous movies like 'Ambarsariya', 'Sardaarji 2' and 'Sat Shri Akaal England', started her journey as an actress after she won Miss India Worldwide USA.
She won the 'Miss India Worldwide 2014' and also 'Miss India USA' in 2013, while she was serving as 'Miss India New England'. Winning these titles, opened many doors for Monica in the Indian film Industry, but, because she came from a Punjabi family and was fluent in the language, she decided to pursue a career in the Punjabi Industry.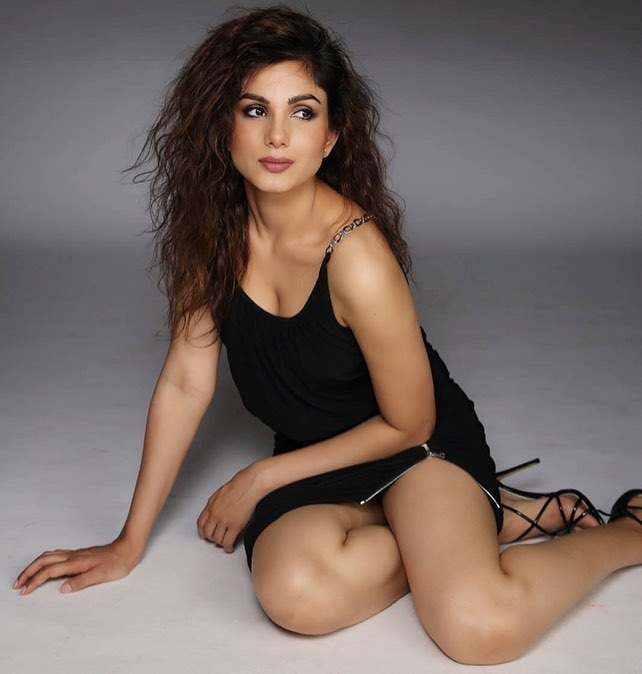 Also Read: Gurdas Maan In Trouble Again, This Time For Hurting Sikh Sentiments!
Sweetaj Brar
Born in Mohali, India, Sweetaj Brar is a singer, actress and model. She broke into the Punjabi Music Industry with her and Prabh Gill's song 'Love You Oye'. Later, she published her song 'Raah Pushda' which was also loved by the public.
For her career as an actress, she is working with Kulwinder Billa in his new film 'Gole di Vegi' which is supposed to be released in 2021. Sweetaj participated in Miss India in which she was among the top 3 contestants. She was also the first runner up in 'Ms Punjab in 2019' and has won the 'FBB Femina Rajnigandha Pearls Miss Goodness Ambassador 2019'.
Nikeet Dhillon
Nikeet Dhillon is a Punjabi actress and mode who started her career in Punjbai music videos like 'Without You' by Jass Manak and 'Wait' by Karan Randhawa. Her acting in the film 'Sikander 2' (2019), directed by Manav Shah allowed her a lot of oppurtunities to work with in the future.
She has previously won the 'Miss India Sapphire Continental 2017'.
Jasmin Bajwa
Punjabi film actress and model Jasmin Bajwa has worked in Punjabi movies like 'Soorma' (2018) and 'Sufna' (2020) and featured in punjabi music videos like 'Subah Jatt Da' by Amrit Maan, 'Birthday Gift' by Sharry Maan and 'Tutt Chal yaari' by Maninder Bhuttar.
She was also a finalist in 'Miss India Global International 2014'.
Monica Sharma
Actress Monica Sharma, who has featured in many Punjabi music videos like 'Trace' by Deep Money, has also won a few pageant titles.
In 2014, she entered Indian Princess Beauty contest where she was titled 'Miss Grand India 2014' and was chosen to represent India at Miss Grand International held in Bangkok, Thailand, where she placed in the Top 20 at the 'Best National Costume competition' of the contest.
Also Read: Decoding Jagdeep Sidhu's Recent Post On Qismat 2 & 'Godi' Media!
---