There are artists who make it big but find it difficult to sustain their position thus lose their ground. And there are those who choose to stay away from the number game or rat race, and eventually grow with a constant rate. Talking about the latter, one name that comes to my mind is that of Jividha Sharma, an actress who has done comparatively lesser amount of work but as much as she's done, she's been part of some of the best projects and teams from the film industry.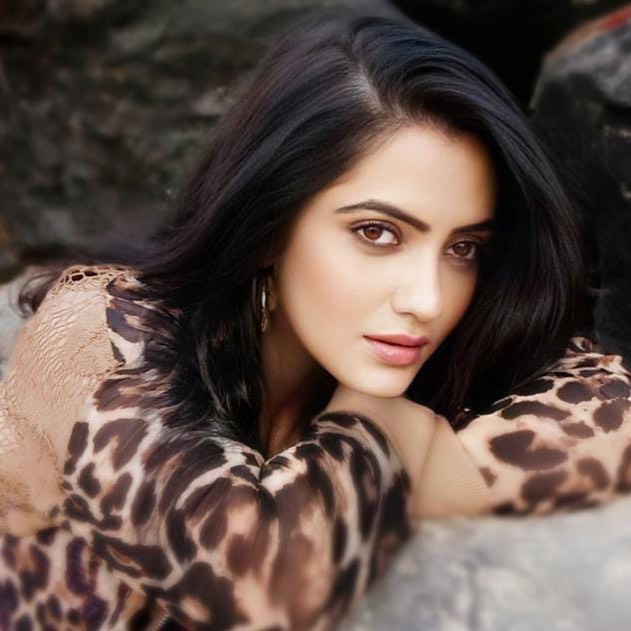 We caught up with Jividha for a quick tete-a-tete and here's what the actress had to share:
Talking about her background, she revealed, "My father belongs to Amritsar but I spent the early years of my life in Delhi."
How did films happen?
"I was in Mumbai during my holidays. I got to know that Saroj Khan ji was taking auditions for Taal. I am a trained Kathak dancer and a huge fan of Madhuri Dixit, so I really wanted to give my best in front of her mentor Saroj Khan ji. I got the approval of my parents and went for the auditions and got selected for the part of Aishwarya Rai's younger sister."
From a small appearance in Taal, to the lead role in Yeh Dil Aashiqana, the journey was certainly not an easy one. Usually Directors and Producers look for an exclusive face for their films and have reservations about taking any actor or actress who has already appeared in any small role before. But in case of Jividha, it was the opposite.
"Aruna Irani ji and Kukku Kohli ji had seen Taal. After doing Taal, I got back to my studies and Aruna ji was looking for me and enquired about me. They had no issues with my 'small part' in a film before..in fact, I got my second film as lead just because of that small role!
May be its because Aruna ji herself had started from small to major roles. She had full faith in my talent."
2002 is known as one of worst years for Hindi Film Industry as very few films could do well that year. Where some biggest films of the year flopped right and left, a small romantic action musical Yeh Dil Aashiqana was one of 2002's major hits. But sadly, Jividha could not cash on its success. Also Read: Let's Take A Look Back At Honey Singh's Top Controversies!
"Yeh Dil Aashiqana was one of big hits of the year but I was not even nominated for the Debut Awards. I was an outsider with no Godfather in the industry. There were offers, including a film with Ajay Devgan but then, I have no idea what happened to it. The other films also got shelved."
Then she did a few films down south and acted in some popular tv serials before marking her debut in Punjabi Cinema.
How was your experience of working in three different film industries and in TV?
"The work experience has always been good. South Industry is really very punctual and dedicated towards their work. It is one of the best. Punjabi Cinema still needs to be more professional. Hindi Cinema has always been this grand and larger than life place. On the other hand, working for TV can be hectic and the deadlines make it a hurried job. But I have never categorised my work in terms of medium or reign. It has been a great journey so far. "
Jividha might have done very less work as an actress but have a look at her impressive filmography. She has worked with some of best talent in the industry. Subhash Ghai, Aruna Irani, Lekh Tandon, Gurdas Maan, Guddu Dhanoa, Diljit Dosanjh, Hrithik Roshan, Ashutosh Gowariker to Anurag Singh, she has worked with many big names. Also Read: Who Is Janaki Easwar? Why Is She The Latest Obsession For Global Indians?
"It's such a great feeling to have worked and shared screen space with such great talent," she says.
Before the pandemic situation hit the world, the actress was seen in Phir Ussi Mod Par, the last film of legendary filmmaker Lekh Tandon. The small thought provoking film on Triple Talaq celebrated 100 days at the box office. Also Read: Rapper Raftaar Reacts To Neha Kakkar Unfollowing 'Certain People' On Instagram!
Phir Ussi Mod Par was screened at prestigious film festivals and won awards. It was a non commercial film but did well. It was wonderful to work with the legend Late Lekh Tandon who had directed legendary actresses including Vyjayantimala, Saira Banu, Sharmila Tagore, Hema Malini, Rekha, Shabana Azmi, Meenakshi Seshadri and more. I happen to be the last leading lady of his films which makes me feel humbled and grateful."
How did Punjabi films happen?
"Manjit Maan ji met me and that's how I got Mini Punjab opposite Gurdas Maan saab. Then The Lion Of Punjab and Yaar Anmulle came my way. I got to do something different from my other films in The Lion Of Punjab."
Did you watch any Punjabi films before entering the industry?
"Yes, many! I loved Manmohan Singh-Harbhajan Maan films. I have seen Gurdas Maan saab's films and have even watched many of the recent films."
Why did we not get to see more of you in Punjabi films?
"After the success of Yaar Anmulle, I had many offers for Punjabi films but due to politics involved in this circle, I lost out on my projects. It even happened that I was finalised for a film and then I found out that someone else is doing it. I could not take all of this anymore and distanced myself from Punjabi films."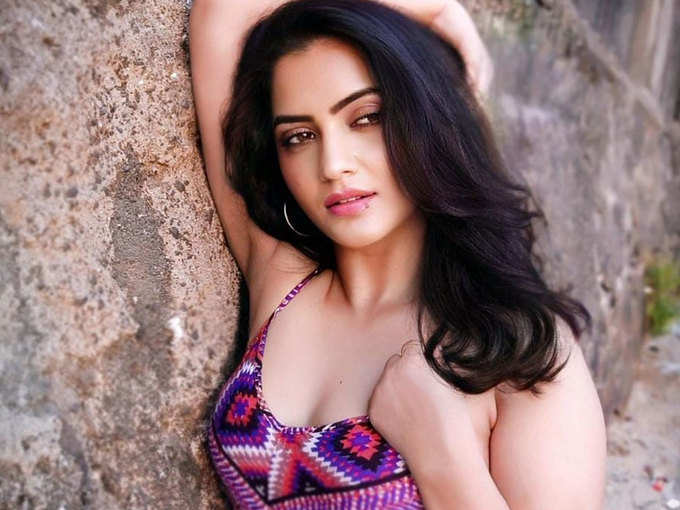 Are you in touch with Punjabi filmmakers?
"Yes, Anurag Singh is a good friend. I am in touch with Ksshitij Chaudhary but I am certainly not the kinds to call someone for work. Also Read: An Interesting Story Behind Pakistani Actor Sohail Ahmed's Heartwarming Cameo In "Carry On Jatta"!
I am not saying that I will not do Punjabi films but the industry needs to be more professional. Look at Hindi Film industry, now it has become very organised and professional. I would like to see the same level of professionalism in Punjabi Cinema."
Jividha's last big commercial project was Mohenjo Daro. What next?
"I am the project head for an upcoming web series. It will be out on Zee5 and Hotstar soon. I will also be acting in one of the chapters."
Jividha is a private person and keeps her personal life away from work. In all these years, she let her work speak for herself and stayed away from controversies.
In Punjabi Cinema, we have actresses who don't even know the language whereas talent like Jividha, who is fluent in Punjabi, still has not been given her due share by the industry. It's still not too late.
Hopefully, we will get to see her in some more projects especially in Punjabi. Also Read: Singga Announces His New Clothing Brand!
---