After the lockdown restrictions are over, punjabi industry is now once again on track releasing movies back to back. Another punjabi movie titled 'Kutte Fail' is scheduled to be released on August 19 under the banner of Friday Fun Records. The movie is written and directed by Rajan Aggarwal. Interstingly, the story and screenplay has also been written by Rajan. Also Read : Movie Updates: Here's A List Of All The Punjabi Movies Releasing In August!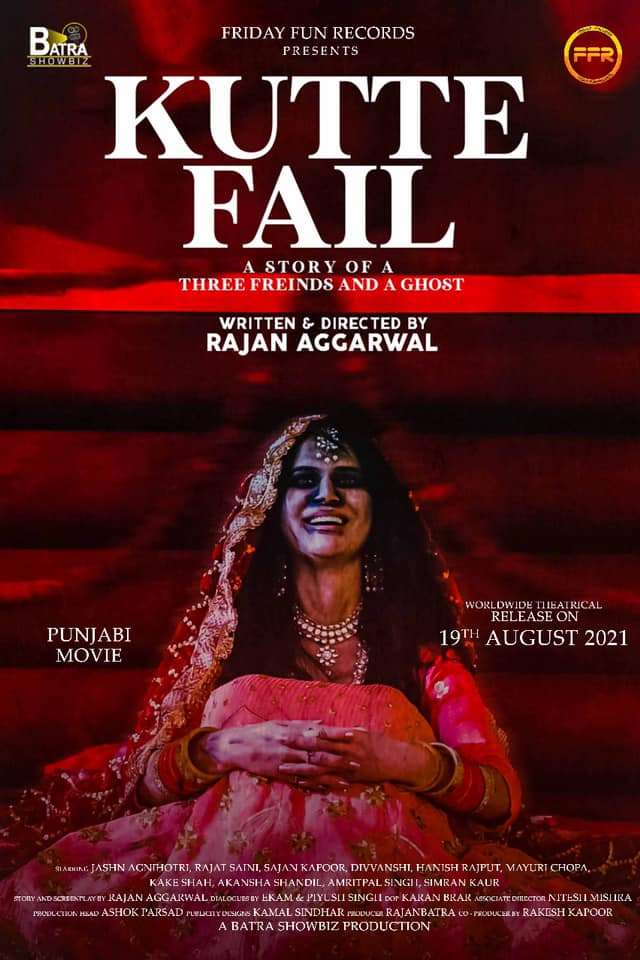 The movie will star Jashn Agnihotri, Rajat Saini, Sajan Kapoor, Mayuri Chopra and many more. Kutte Fail as apparent from the theme of the poster and is mentioned on the poster as well is a horror story which will portray the story of three friends and a ghost. In the entire poster, the colour of the poster in red and hues of black and a girl (ghost) sitting points towards the very genre. Well, after 'Tunka Tunka' and 'Puaada' this will be a totally fresh genre that can be offered to the audience. Also Read : Thappa: Gurlove Singh Ratol Announces His Next 'Horror Comedy'- Exclusive Details Inside!
Thus, here is wishing the entire team of 'Kutte Fail' all the luck and you guys too mark your calendars!
---