Social media has its benefits and its drawbacks. Apparently, one thing is for sure that fans are able to feel close to their favorite stars by following them on social media. Newspapers are a thing of the past as Instagram has taken on the task of keeping you up-to-date with all the celebrity activities. Every person has good habits and bad habits. While everybody wants to work on their bad habits, Drishtii Garewal wants to keep things the way it is.
In an exclusive interview with GhaintPunjab, Drishtii spoke about the one habit she considers is bad, but she doesn't want to change it. Apparently, we are sure that half of our audience would relate to this bad habit.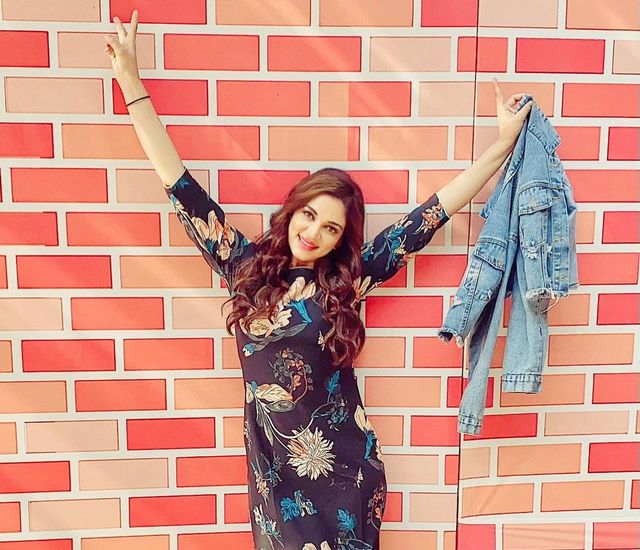 Drishtii Garewal believes that she lacks social networking skills. In an industry that is full of celebrity and social events, she prefers to remain in reserve in her own space. Living in Mumbai, home to many famous Punjabi actresses, Drishtii has never initiated to communicate one-on-one with any of them. Apparently, after the release of the film, she didn't even meet Sonam Bajwa, her Muklawa co-actor. Also Read : Let's Take A Look Back At Honey Singh's Top Controversies!
She said, "I and Sonam are in regular contact with each other over Whatsapp. We even decided to meet over a cup of coffee but the pandemic and my busy schedule didn't give us any chance. As soon as my shoot is finished, I am not the one who arranges or attends social meetings. It's not a good trait about my nature."
Apparently, people close to her even advised her to change her habit. They made her remember that if she doesn't meet other people on a continuous basis, she won't get enough work. To this statement, she replied, "Even such meetings don't lend you any work. The meeting doesn't go beyond a cup of coffee. I believe that if a person wants to give you work, you'll get it even while sitting in your home." Also Read : What! Gurnam Bhullar Got Angry With Sargun Mehta During Their First Meeting !
Drishtii also gave plenty of insights about the Punjabi film industry as well as the Hindi TV industry that you can watch in the full interview.
---